Vix Devices
Fare collection and validation devices for any environment
Vix offers a range of contactless fare collection and validation devices that deliver rapid, secure confirmation of passengers' right to travel. Our devices are proven in deployments around the globe and demonstrate exceptional performance in the most testing operating environments.
VIX DEVICES ARE:
Robust
Built to last using transit proven, industrial grade components
Compliant
Pre-certified to cEMV Level 1 & 2 for Mastercard© PayPass and Visa© payWave
Rapid
Fast operating, enabling a high passenger throughput
Flexible
Supporting contactless cards, mobile wallets and 2D barcodes
A CHOICE OF MODELS
Vix offers 4 models all of which include both wired and wireless installation options. Each design is compliant with both railway and automotive EMC and environmental standards. A range of form factors enables Vix devices to be installed on-vehicle, at the gate, in ticket offices or on-platform.
CP6100
The CP6100 is a compact on vehicle contactless reader and validator. Featuring a compact design that allows
it to be pole mounted in the most appropriate location,
it allows optimisation of passenger throughput.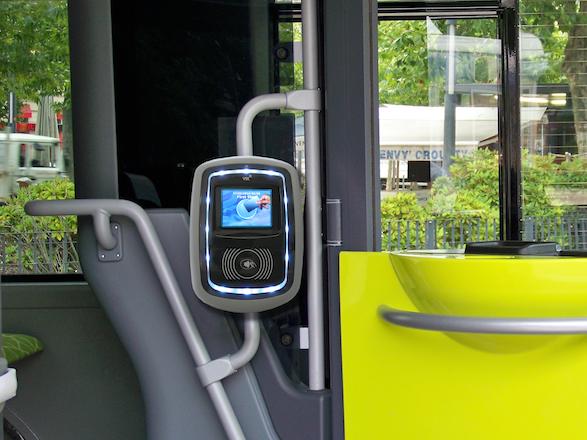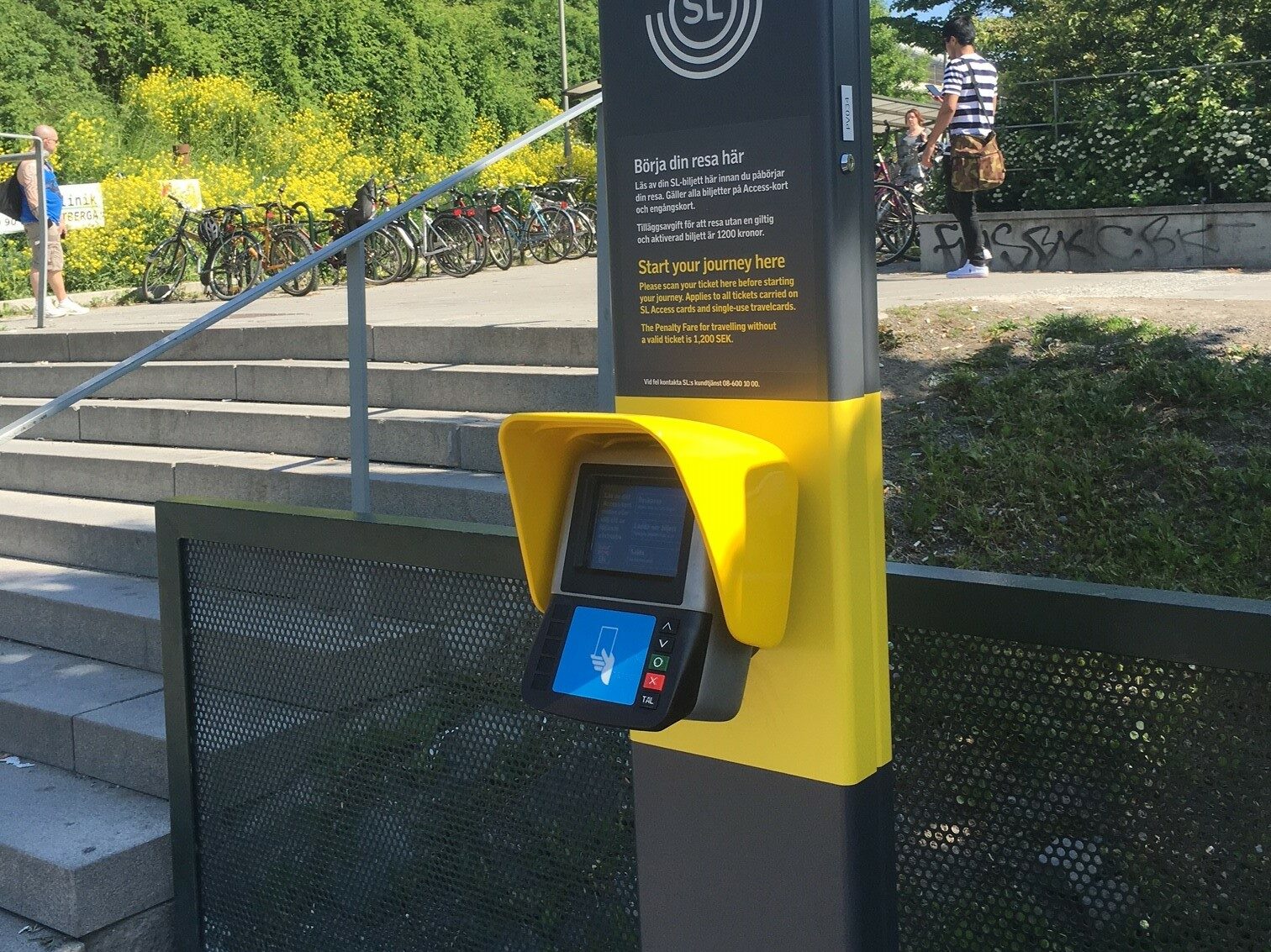 PCP6100
The PCP6100 is a rugged contactless reader and validator for unattended and exposed locations. Designed for mounting adjacent to boarding locations for trains, trams and ferries, it offers both wall mounting and pole mounting options.
CP6500
The CP6500 is a compact on-vehicle contactless reader and validator with optional touchscreen that allows advanced journey options to be presented to passengers, supporting multiple fare options and multi-passenger travel.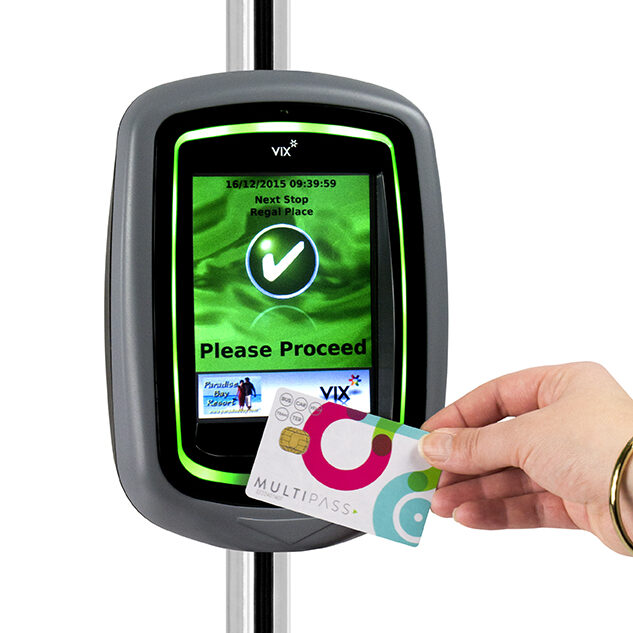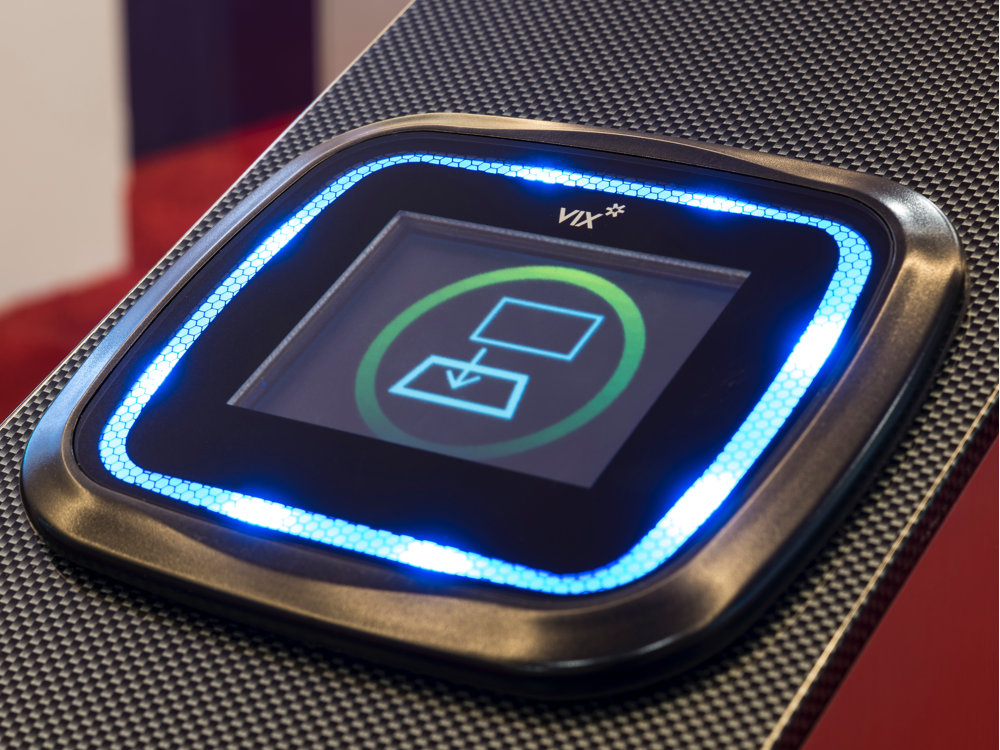 CR6000
The CR6000 is a low-cost contactless reader and validator for desktop and gate mounting. It can be teamed with the TP5800 Ticket Processor and the DC6000 Drivers Console to provide a complete bus solution.
HIGHLIGHTS
Deployable as standalone units or as part of on-vehicle networks
Entire device front face acts as contactless target
Bright, colour TFT-LCD passenger displays supporting high contrast graphics and animation
Illuminated RGB colour ring providing easily visible card validation status
Digital audio for high quality sound, including voice messages
Customisable user interface
Support for multiple languages
Capacitive touch screen enabling passenger interaction (PCP6100 and CP6500)
ISO 14443 Types A and B compliant
ISO 18092 NFC compliant for mobile devices
EMV Level 1 & Level 2 payWave/PayPass certified (including TQM certification)
Flexible power options including Power over Ethernet (PoE)
RESOURCES
All Resources