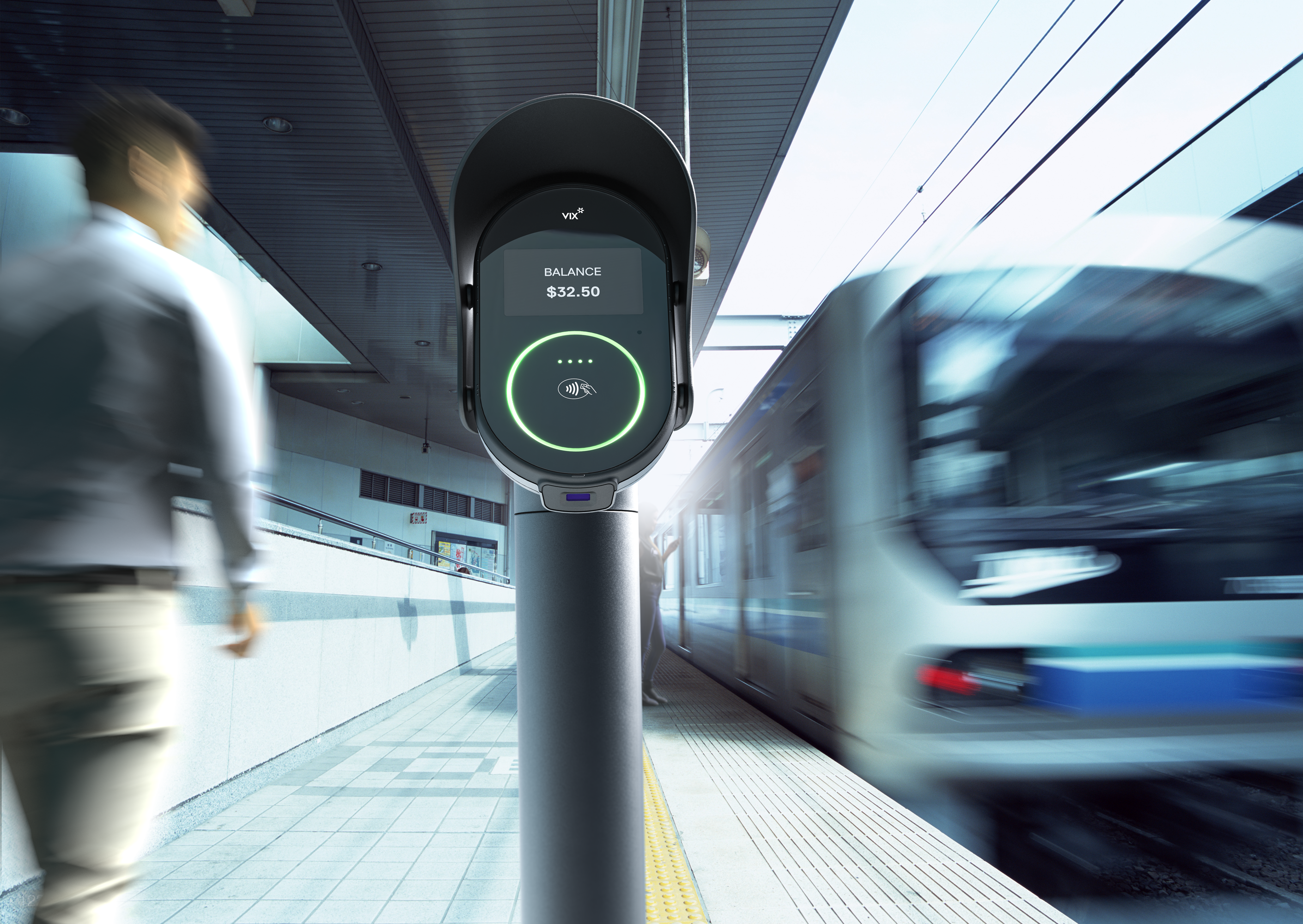 Assure Rugged – On Platform Validation
Assure Rugged Design and Security
Vix has flexibility in mind with the Assure Rugged's design. With the Rugged, transit operators can implement fare collection systems that are unique to their needs. As your needs grow, Assure validators can adapt to those changes. The Assure Rugged is built to last and is designed to withstand public transport rigors while unattended. Assure validators operate fast, allowing a high passenger throughput.
The Assure Rugged Validator is the validator with a 5" LCD, touch screen, and some additional optional features. A Rugged Validator consists of:
A Secure Card Reader
A software-controlled LED ring consisting of RGB LED's
Rugged mainboard
Optional QR/Bar code reader
Optional peripheral board for 4G/WLAN/GPS
Hood
Security is important, and Assure Rugged validators meet the most stringent digital payment and physical security standards. With the Assure Rugged, security burdens and risks for transport operators are reduced thanks to the Assure Rugged's IK10 rated enclosure. The Assure Rugged is designed to be unattended, are easy to upgrade, and is reliable making Assure validators a cost-effective investment for public transit operators now and in the future.
Key Features
On-Platform Validator
Contactless
Card-based and account-based validation
NFC mobile phone validation
Bar code validation
Can be pole-mounted
Can be used alone or integrated
Color screen with animation
Color light ring displays successful validation
Digital audio with multiple languages available
IK10 & IP66 rated enclosures
EMV L1, EMV L2 & PCI-PTS certified