CAMBRIDGE, UK

Delivering real time passenger information from Cambridge to Milton Keynes
Building on its successful 8-year track record delivering a Real Time Passenger Information (RTPI) System to the City of Cambridge – covering the longest guided bus route in the world – Vix was selected to supply and maintain a new RTPI system for a consortium of six local authorities, led by Cambridgeshire County Council.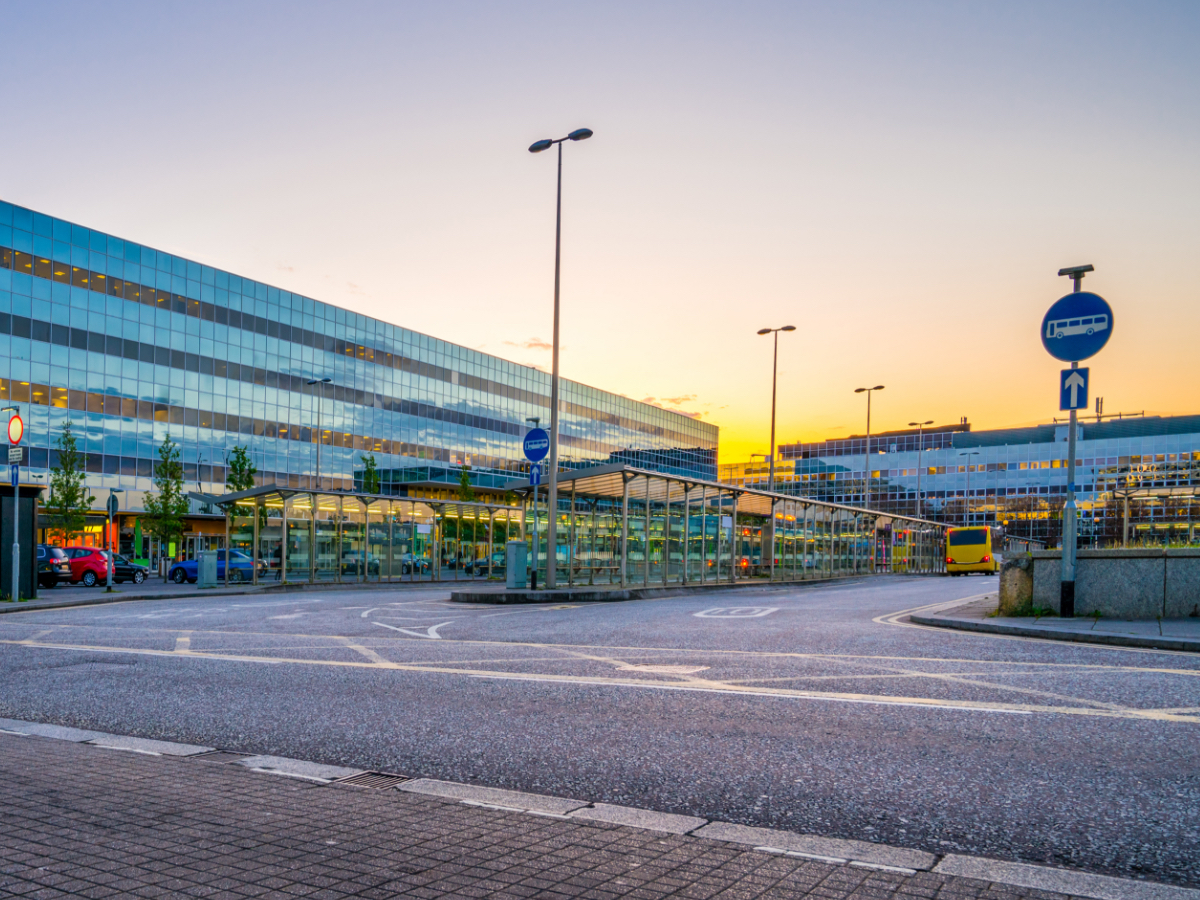 DELIVERING BEST VALUE THROUGH SHARED SERVICES
The consortium was established to provide a consistent, reliable source of bus real time information across the regions' bus network and provide best value delivered through shared services.
SOLAR POWERED DISPLAYS
Under the framework, Vix have supplied new solar powered, low-energy e-ink displays, alongside support for the existing LED and TFT display network. Vix are responsible for central system hosting, hardware maintenance, inspections, technology supply and installation activities.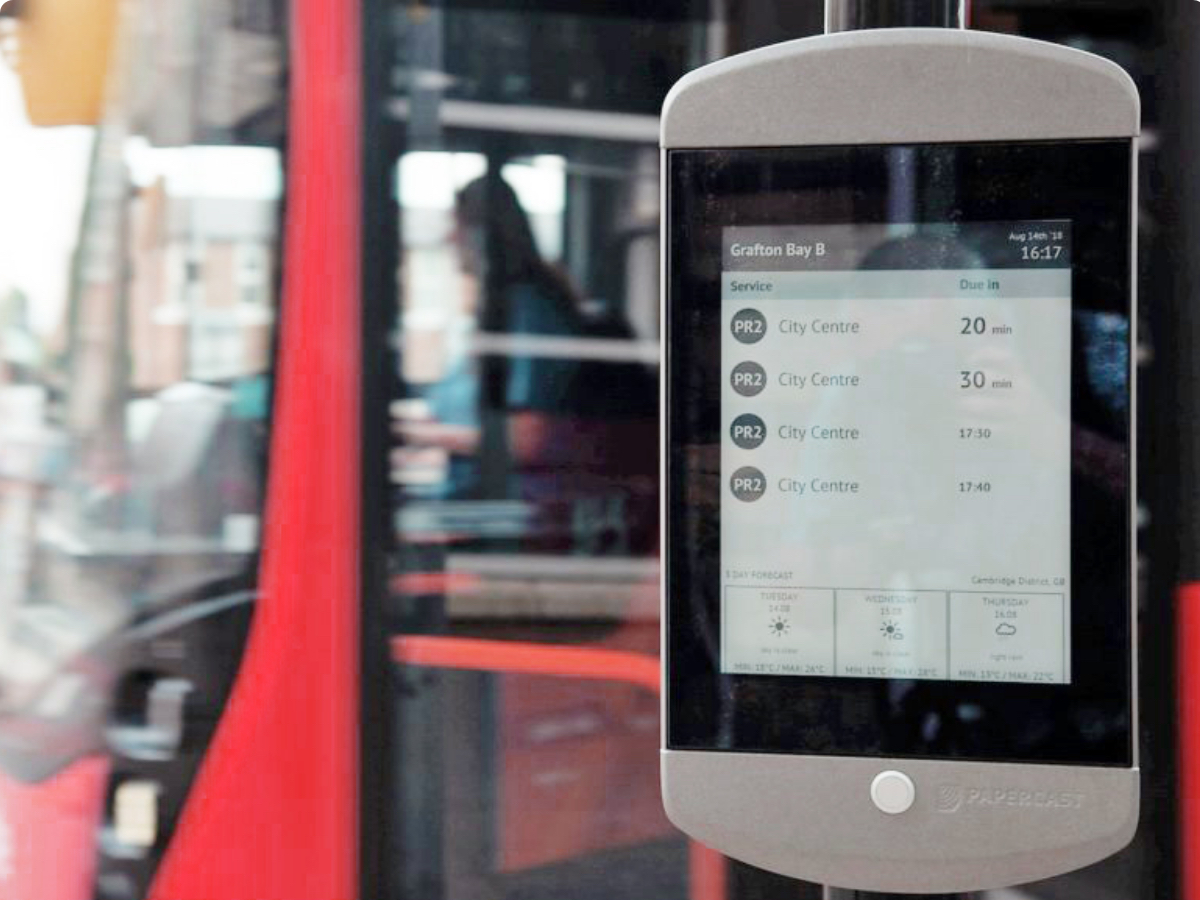 MOBILE AND WEB OUTPUTS
The new system provides bus passenger information, traffic light priority as well as third-party links and digital outputs including mobile and web, supporting around 70 million passenger journeys a year.
KEY FACTS
Having a single contractor for
the consortium has reduced costs and improved efficiency, while delivering consistent and reliable passenger information across our region
Head of highways, Cambridgeshire County Council.
A SCALABLE SOLUTION FOR A GROWING REGIONAL NETWORK
The Cambridge consortium includes Bedford Borough Council, Central Bedfordshire Council, Luton Council, Northamptonshire County Council and Peterborough City Council. The framework covers the Cambridge Guided Busway, the Luton Dunstable Guided Busway and the key interchanges and bus stations across the consortium area. With the recent addition of Milton Keynes Council, the Vix RTPI system now supports 7 local authorities, 40 bus operating companies, and has capacity for 10,000 vehicles, 2,000 displays and traffic signal priority at all the regions' signal facilities.
All Resources