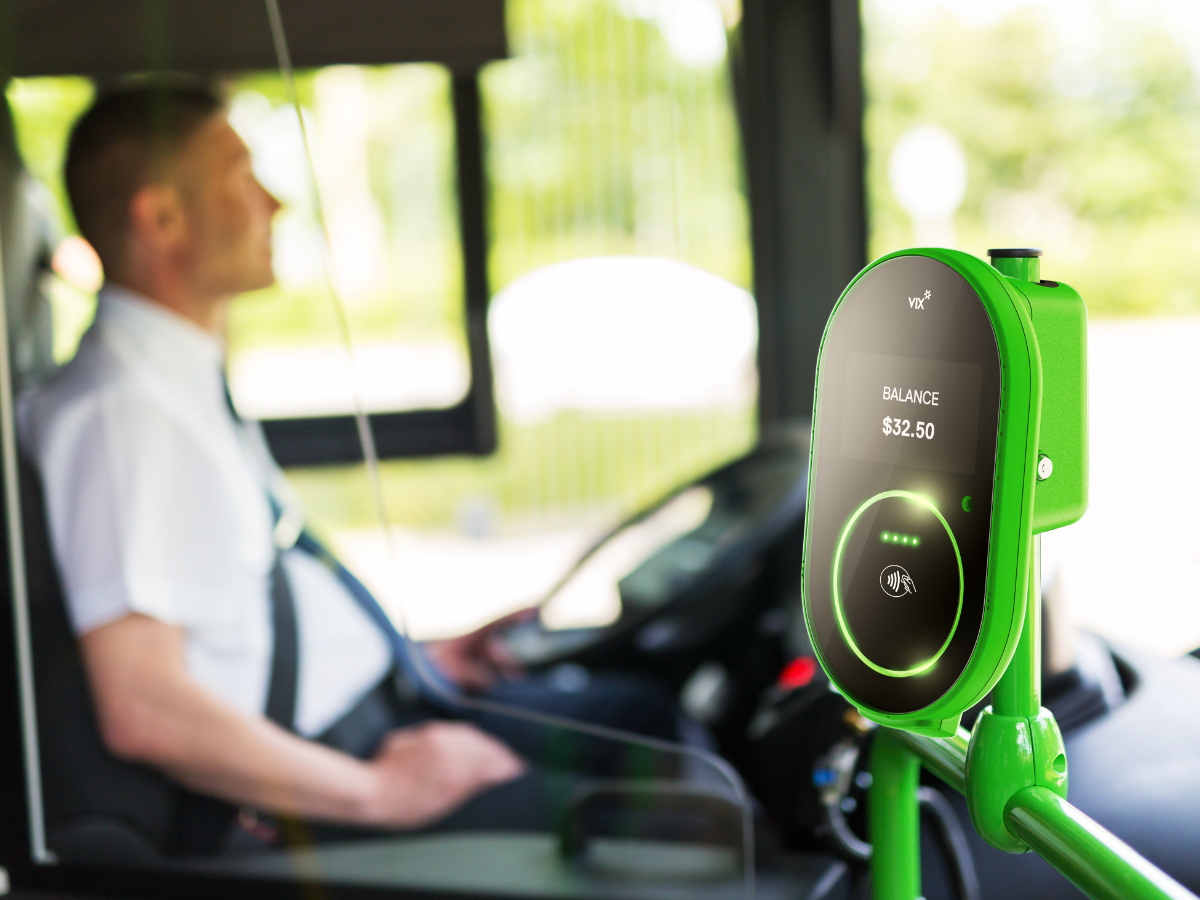 Assure Adept – On Vehicle & Gate Validation
Assure Adept
The Vix Technologies Assure Validators offer a range of contactless validation and inspection devices. The Assure Adept introduces a screen that adds an extra dimension to passenger engagement by displaying their fare. The standard touchscreen and QR code validation are easy and convenient for passengers. The Assure Adept has wireless capabilities and flexible mounting options for poles and panels.
The Assure Adept is modern and easy to spot with vivid colour options that match your brand and make them easy for passengers to identify. With visual feedback from the LED colour ring, display, and audible indicators, passengers can be confident that their card, ticket, or device has been validated accurately. The LED display shows passengers the price of the fare. The Assure Adept is the ideal choice for on-vehicle and on-gate line validation.
Assure Adept Design and Security
The Assure Adept design is stylish with flexibility at the core of its design. Transit operators can implement the fare collection to their needs. The Assure Adept is built to adapt to the changing needs of public transportation. The Assure Adept Validator has a 5" LCD, touch screen, and some additional optional features.
An Adept Validator consists of:
A Secure Card Reader
A software-controlled LED ring consisting of RGB LED's
Adept mainboard
Optional QR/Bar code reader
Optional peripheral board for 4G/WLAN/GPS
The Adept Validator comes in two different configurations: pole mount or surface mount (however, the electronics remain unchanged between the two configurations). The only difference between the two variants is the rear casing.
When it comes to collecting fares and ensuring security for both riders and transportation agencies, the Assure Adept is designed to remove security risks and burdens, providing more time to focus on other needs. The Assure Adept doesn't require tools to install and can be installed in two minutes. The rugged design helps the Assure Adept endure the rigors of public transportation and can operate while unattended for long periods of time.
Key Features
On-Vehicle Validator
Contactless
Card-based and account-based validation
NFC mobile phone validation
Bar code validation
Can be pole-mounted
Can be used alone or integrated
Color screen with animation
Color light ring displays successful validation
Digital audio with multiple languages available
IK10 & IP66 rated enclosures
EMV L1, EMV L2 & PCI-PTS certified