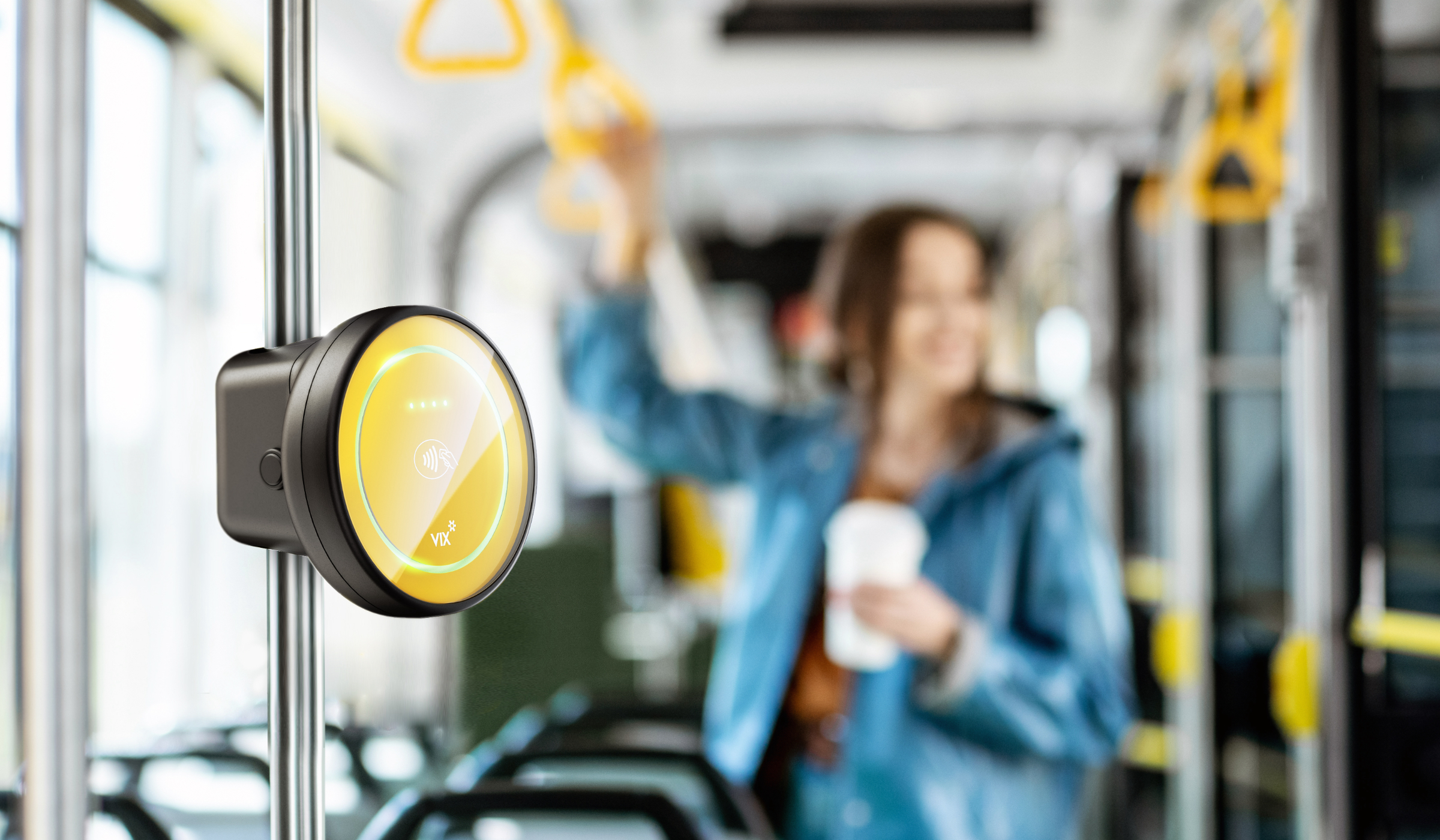 Assure Compact – On Vehicle & Gate Validation
Assure Compact – Contactless Validation
Assure is a range of contactless validation and inspection devices from Vix. The Assure Compact is a simple design that supports contactless EMV cards and mobile devices. The Compact provides users with options between card-based and account-based fare collection. With mounting options for panels and poles, the Assure Compact can be easily placed on-vehicle or in the gate line.
The Assure Compact is stylish and easy to identify with distinct colour options that match your brand and make them easy for passengers to locate. With visual feedback from the LED colour ring and audible indicators, passengers can be confident that their card, ticket, or device has been validated accurately.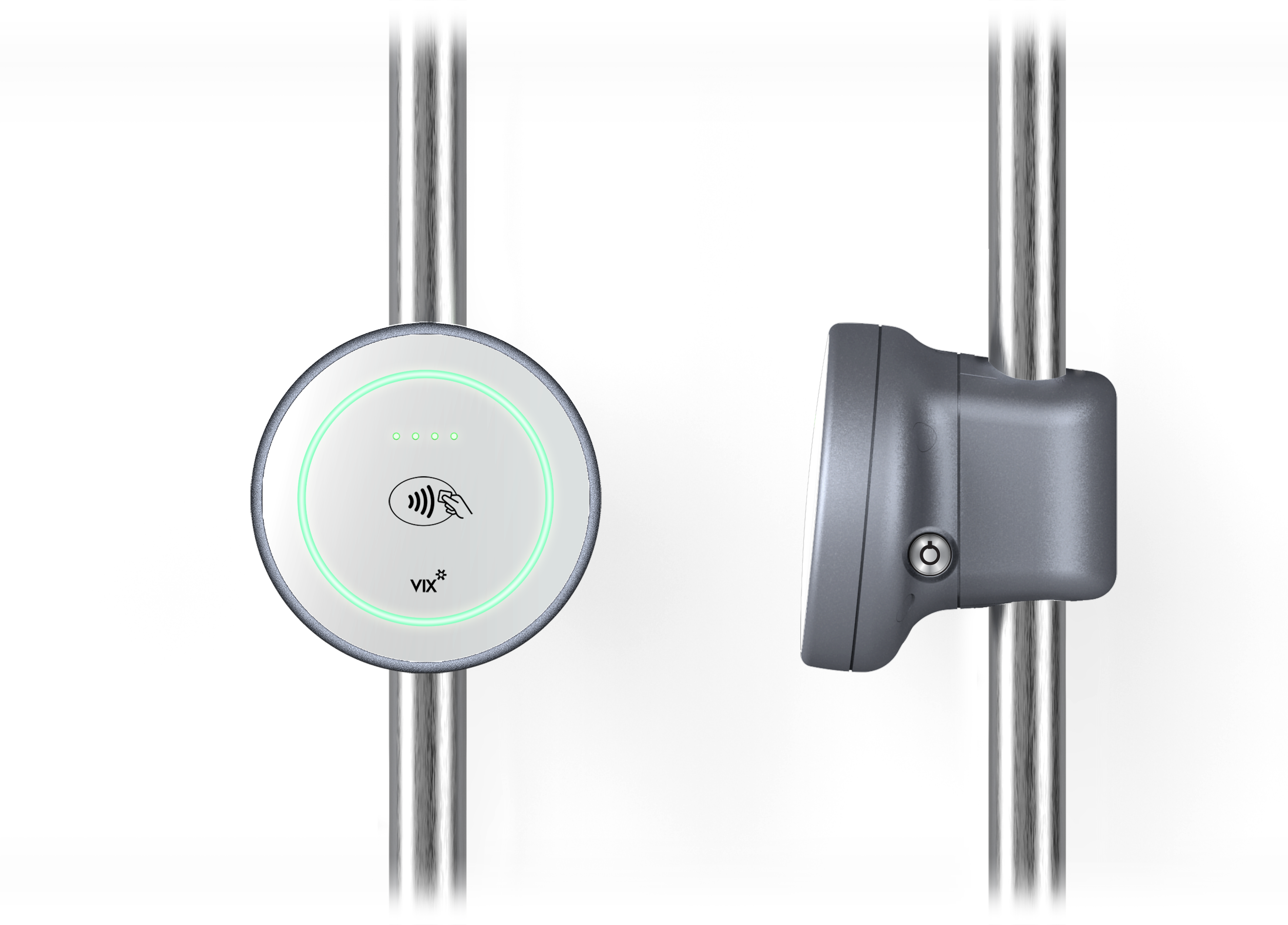 Assure Compact Design and Security
Vix has flexibility in mind with the Assure Compact's design. With the Assure Compact, transit operators can implement fare collection systems that are unique to their needs. As your needs grow, Assure validators can adapt to those changes. The Assure Compact is built to last and is designed to withstand public transport rigors and low maintenance. Assure validators operate fast, allowing a high passenger throughput.
The Assure Compact Validator is the smallest form factor validator in Assure range.
A Compact Validator consists of:
• A Secure Card Reader
• A software-controlled LED ring consisting of RGB LED's
• Compact mainboard
Assure Compact Validator comes in two different configurations; however, the electronics remain unchanged between the two configurations.
Security is crucial, and Assure validators meet the most stringent digital payment and physical security standards. With the Assure Compact, security burdens and risks for transport operators are lessened thanks to the reduced complexity of Assure validators, allowing time for other duties. The Assure Compact can be installed in two minutes without tools, low maintenance, rugged, are easy to upgrade, and reliable making Assure validators a cost-effective investment for public transit operators.
Key Features
On-Vehicle Validator
Contactless
Card-based and account-based validation
NFC mobile phone validation
Can be pole-mounted
Can be used alone or integrated
Colour screen with animation
Colour light ring displays successful validation
Digital audio with multiple languages available
IK10 & IP66 rated enclosures
EMV L1, EMV L2 & PCI-PTS certified