Bangkok, Thailand
Optimizing Bangkok's Skytrain fare collection with a sophisticated back-office account based ticketing solution
The innovative Vix account based ticketing (ABT) solution enabled The Bangkok Mass Transit System – commonly known as the Skytrain – to accept payments in mobile applications, providing a modern and seamless experience to the end-user whilst reducing the costs and complexity of issuing fare media.
ESTABLISHING A MULTIMODAL CENTRAL CLEARING HOUSE
The introduction of a multimodal central clearing house for the Rabbit Card was the first step on the path to automated fare collection (AFC), and resulted in Thailand's first e-money service. Central settlement services support reconciliation and clearing for transit applications, and AFC integrations for mass transit, bus, boat, tollway, taxi and parking. The creation of a comprehensive e-payment platform also allowed the creation of a point-of-sale network for Rabbit Card payments, including e-purse and travel products in 1,500 retail locations.
INTRODUCING A CLOUD WALLET SOLUTION
The next evolution of the system was the delivery of an ABT and cloud wallet solution in conjunction with leading digital wallet and mobile payments provider Rabbit LINE Pay.
ENABLING WIDER ACCESS
Through the Vix APIs, passengers can now access their Rabbit LINE Pay account anywhere, at any time and top up their RLP accounts at BTS ticket offices, providing access for the population of passengers across the region who remain unbanked.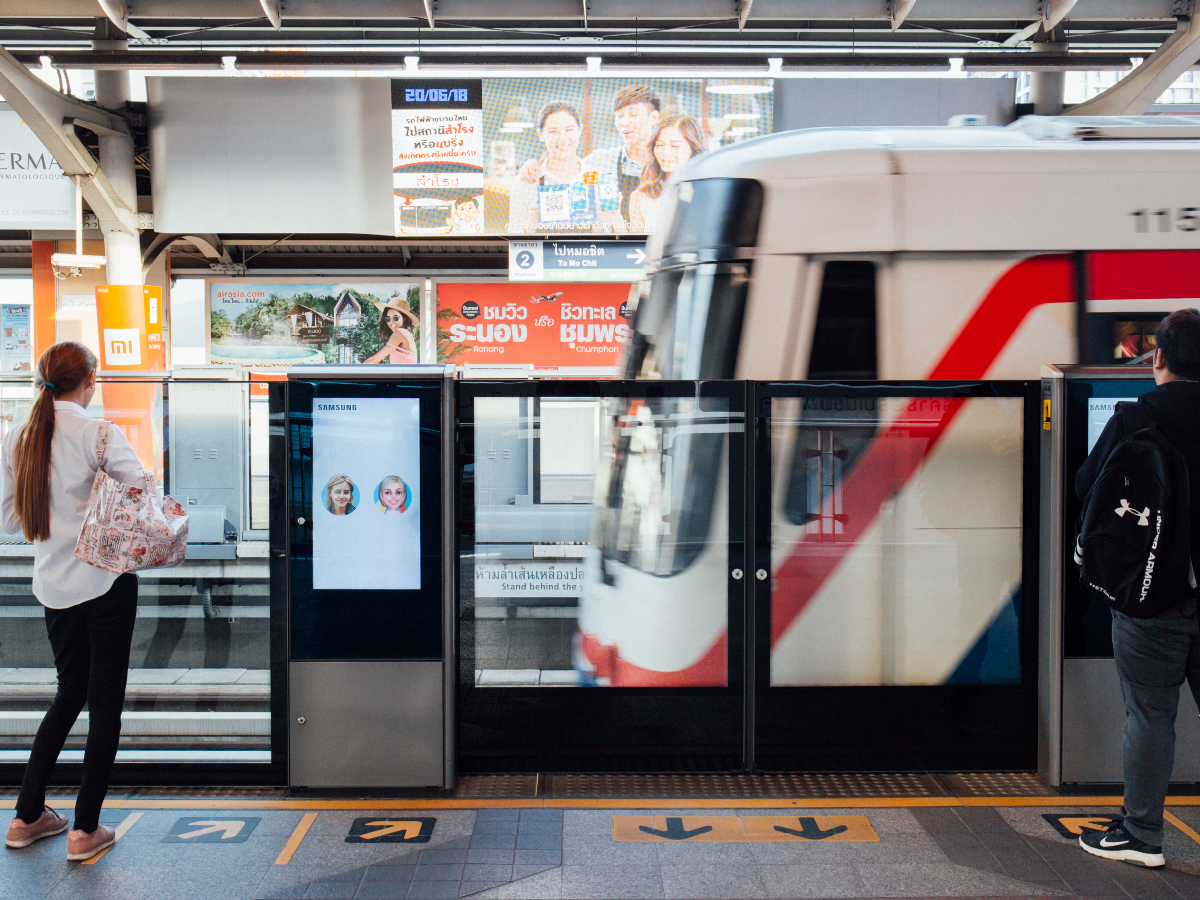 KEY FACTS
The convenience of e-payment is irrefutable, and Thailand is fast moving towards a cashless society. Through this collaboration between Rabbit and LINE Pay, customers will enjoy seamless convenience for payment solutions across both offline and online merchants. Furthermore, this partnership will strongly support the government's aim to create a cashless society in Thailand.
Chief Executive Officer of BSS Holdings Company Ltd.
SUPPORTING THE MIGRATION TO ACCOUNT BASED TICKETING
The approach to user migration has then been focussed on providing seamless and easy ways to pay for public transportation. Having both the Rabbit LINE Pay and Rabbit Card available provides Bangkok passengers with the option to regularly add value to their Rabbit cards and enjoy a range of period passes or to use their Rabbit cards as ABT tokens for an automated payment experience with best fares guaranteed via ABT capping.
All Resources