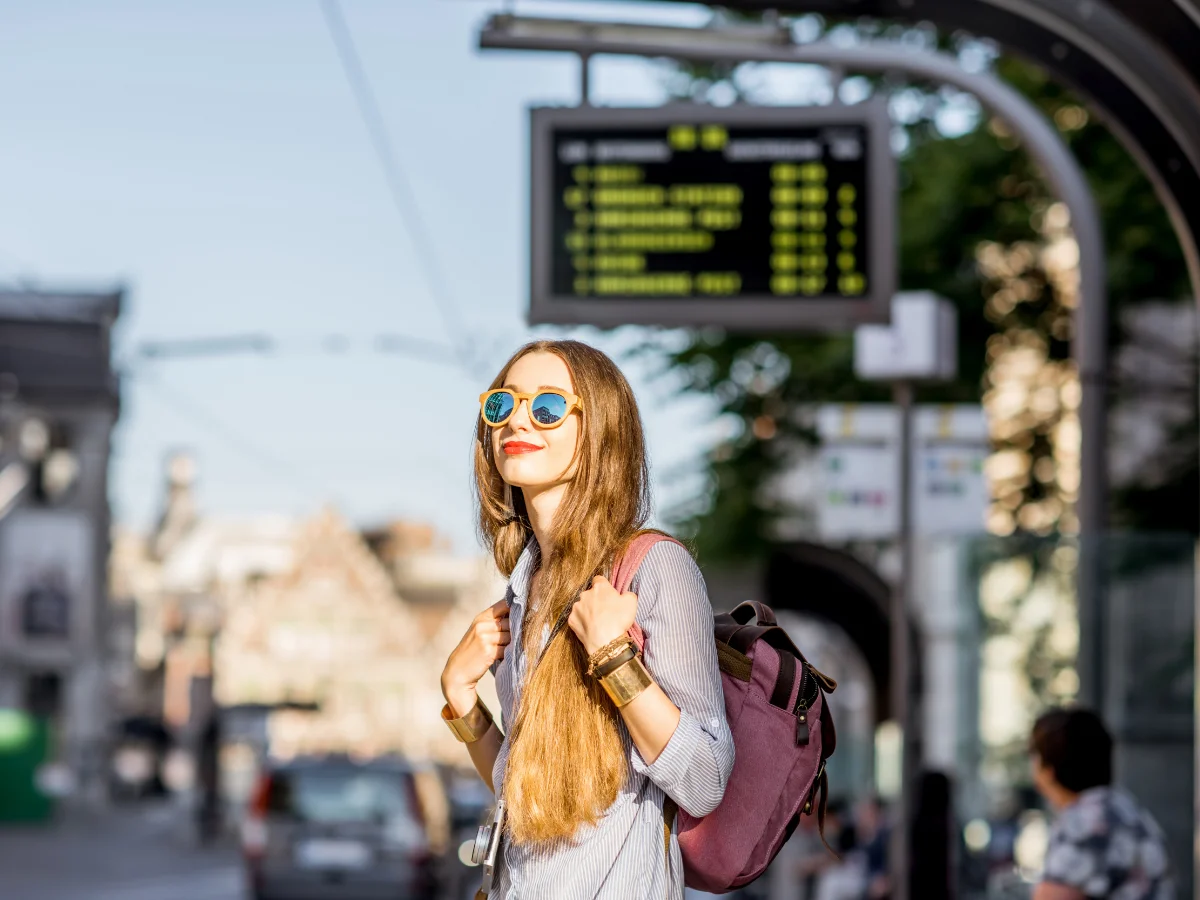 CP6100 – Automated & Contactless Fare Collection for Transit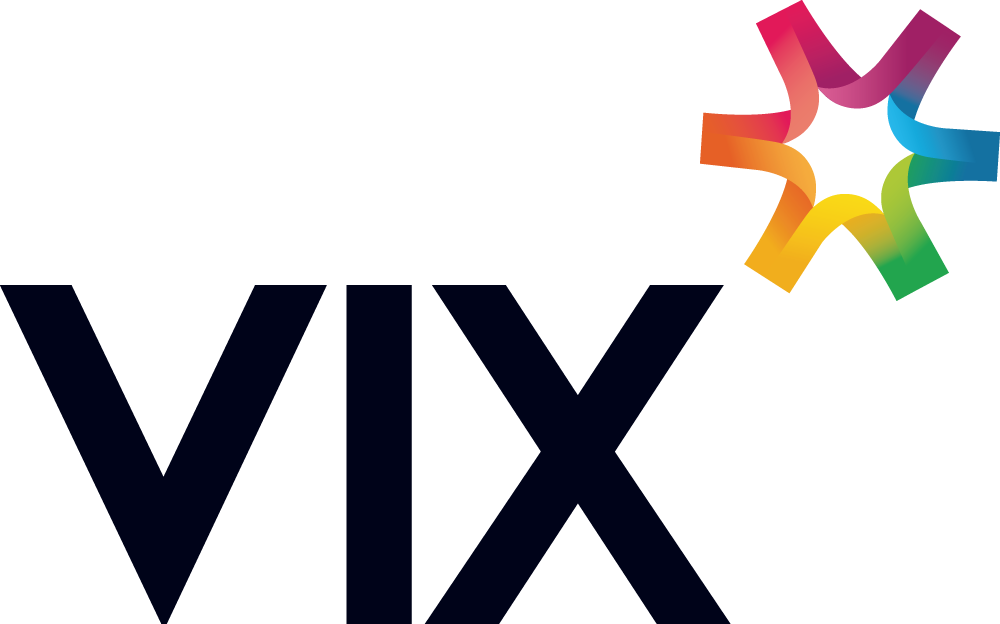 Our streamlined CP6100 on-vehicle contactless validation system is easy-to-use and significantly speeds boarding time while reducing rider-driver interactions for overall safety and security.
As one of the most popular models of Vix Technology electronic fareboxes, the CP6100 is appropriate for any transit system that needs on-vehicle purchasing and validating. Its compact design allows for pole-mounting for optimal distancing and multiple farebox set-ups.
The brightly lit, full-color screen features digital audio in multiple languages and a ring of color-changing lights. This system is designed to make the purchase and validation process easy for riders even if it's their first time encountering an electronic farebox. The box guides them through the process and uses the ring light and audio to let the rider know when the transaction has been successfully completed.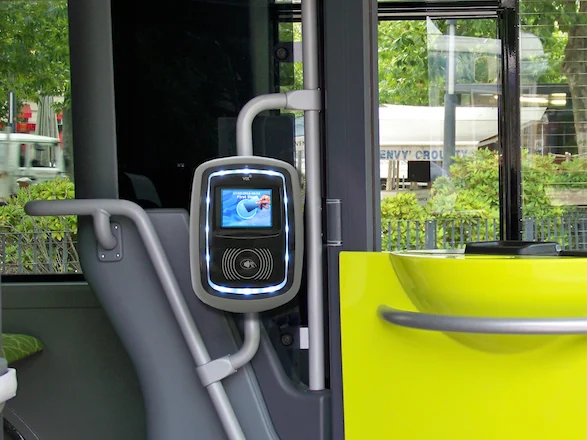 CP6100
The mixed-media CP6100 can validate from smartphones using NFC technology and can read bar codes from printed tickets. The software is designed to accept card-based and account-based fare options to allow legacy card options in addition to new smartphone ticketing.
Key Features
On-Vehicle Validator
Contactless
Card-based and account-based validation
NFC mobile phone validation
Bar code validation
Can be pole-mounted
Can be used alone or integrated
Color screen with animation
Color light ring displays successful validation
Digital audio with multiple languages available
Why Switch to CP6100 now?
There is no better time to switch to contactless validation. Consumer demand for contactless, smart technology has never been higher. With the vast majority of transit riders owning a smartphone that can be used for payments at stores and restaurants, the awareness hurdle has already been defeated.
New demands have been laid on transit systems to reduce health risks associated with close distancing and repeated interactions. For driver and rider safety, speeding up boarding and dwelling time while minimizing close exchange make this technology a must-have feature. Many transit systems have actually seen an increase in ridership after advertising their newer, easier fare collection process.
With new and used vehicle shortages and rising fuel prices, transit systems can expect even more ridership, so now is the time to invest in the current best standard of contactless validation.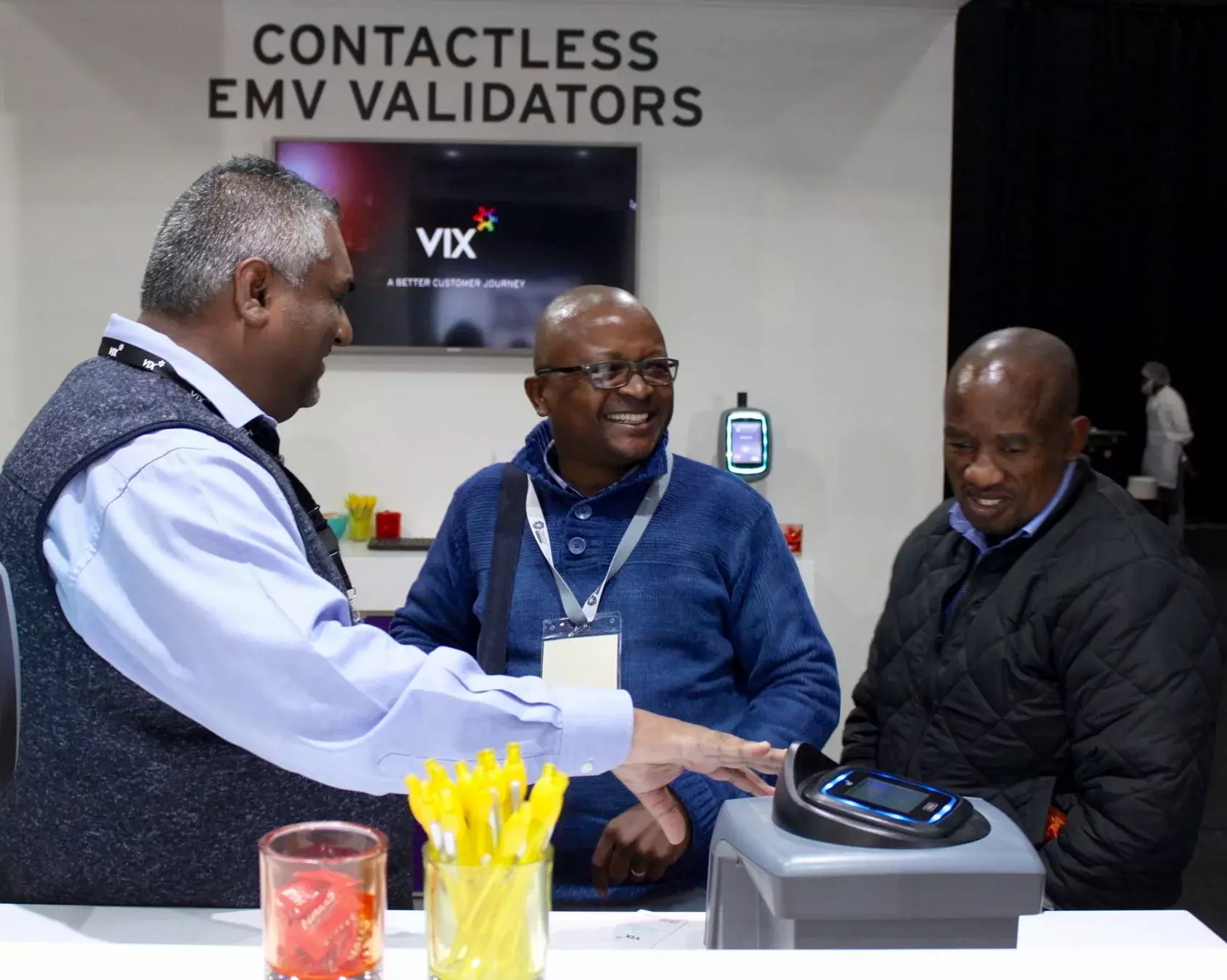 RESOURCES
All Resources