Twenty years ago, Derek Toups recalls that one of his first jobs in public transit was to head out to bus stops every four or five months with a screwdriver and a backpack full of printed copies of timetables to replace the outdated schedule.
It was incredibly labour-intensive and time-consuming. Often the new timetable would remain visible for a few months, at best, before vandalism, or weather damage would make it scarcely legible.
"It got the information to the rider, but it was just schedule data," explains Toups, now Solutions Manager at Vix Technology.
Technology evolved to a point where transit agencies could then track where their vehicles were in real time and provide that information at some major bus stops through displays using LEDs, and later LCD and now digital ink or e-paper.
Even still, the plastic covering was vulnerable to fogging, it was expensive, and had to be powered by either solar power or hard-wired into the electric grid.
Battery powered
Less than two years ago, Sonoma County in the San Francisco Bay Area became the first transit authority in the US to begin rolling out Vix Technology's new Real Time Passenger Information (RTPI) displays that blend the simplicity and elegance of a bus stop with the latest technology including e-paper displays, most familiar to those with Kindles and other types of e-readers.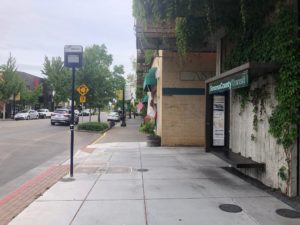 "We had used several other systems before but maintenance had become an issue," explains Steven Schmitz, Transit Specialist at Sonoma County Transit. "What was most attractive about these displays is that they don't rely on solar, which can be easily blocked by trees or buildings, or a hardwire hook-up, so we can install them anywhere."
Recyclable lithium batteries with a three-year lifespan mean the displays can be installed in remote locations. Sonoma County is suburban, urban and rural, meaning the new bus displays can reach communities that would have otherwise not been catered for. All that is required is a cell tower signal to update them.
"With these long-lasting batteries, we can really put them anywhere and even out on the Pacific coast," says Schmitz. "It would be fairly easy for us to just go out and put a hole in the ground and put one of these signs up."
Affordability means empowerment
All this means a far more affordable price for transit agencies. Only ten years ago, an LED or LCD display would cost at least US$15,000 per sign. Today's battery-powered e-paper displays are around half the cost of those older display options.
Previously, because of cost, transit agencies could only afford to deploy RTPI displays at major bus hubs or transfer points. But now displays are at a cost point where an agency could in theory budget to deploy them at every single stop.
"And that's what's really empowering," says Toups. "You can really attract ridership back when you have this type of information at every stop."
Accessible
Protected by hardened glass, and due to its higher contrast, visibility is improved and glare is reduced compared to LCD screens. The displays are also watertight meaning street crews can simply jet blast them clean from time to time.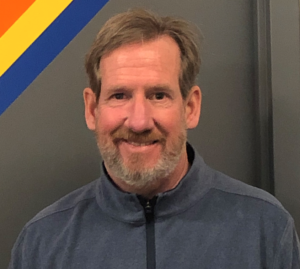 "They're easy to read, inviting and intuitive," adds Sonoma County's Schmitz. "It's especially helpful for people without a phone and there's a 'push to talk' button for the visually impaired."
Geared toward making transit more accessible, each e-paper display is equipped with text-to-speech functionality. This includes an embedded speech module that uses natural language, speaker and wireless push button for information.
Transit bosses like Schmitz can also now observe management and maintenance of the displays remotely in one location. From a web-based back office, he can troubleshoot, see remaining battery strength, send custom messages to signs and even change the font and font size.
"We're looking forward to getting the next 10 displays rolled out to cover our suburban areas but equally we're interested to see where they could work in our rural areas in the next two to three months," adds Schmitz. "This is a game changer for displays."