UITP Global Public Transport Summit 2023
13 June 2023, Spain
Vix Technology was proud to be exhibiting at UITP Global Public Transport Summit from 4-7 June 2023.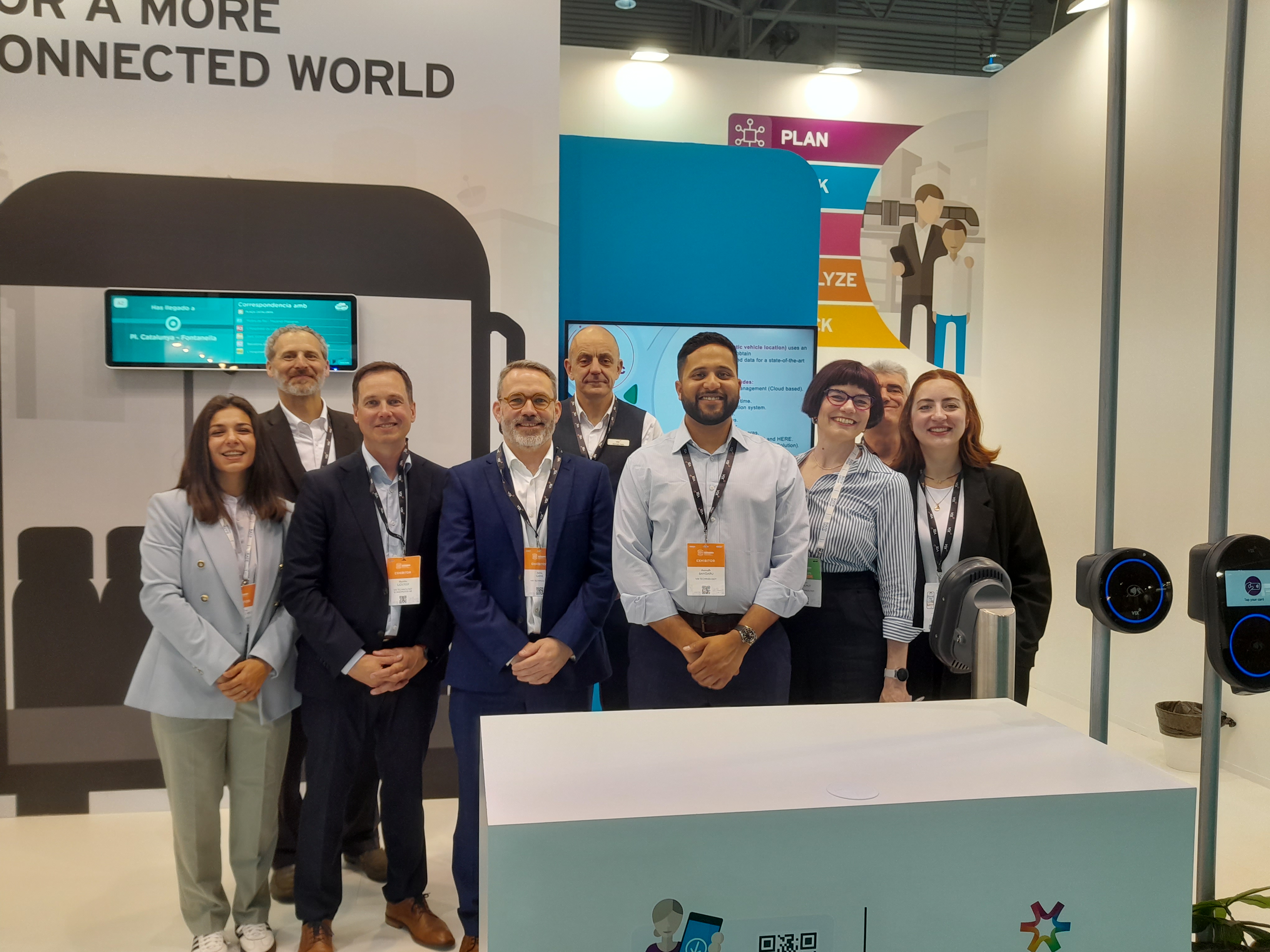 The world's biggest public transport event was back with a bang in 2023, and the Vix team were excited to be in beautiful Barcelona to meet our industry peers, showcase our solutions and learn about innovations across the industry.
We joined over 17,000 visitors exploring 337 booths in the exhibition halls over three days. It was great to catch up with industry regulars, while also discovering innovative solutions from numerous start-ups and emerging suppliers and operators from around the globe.
Highlights
At our own booth, the Vix team met with partners and customers, excited to showcase our latest fare collection and intelligent transportation solutions, as well as our real time digital displays and next generation Assure validation devices.
Product Demonstrations
In partnership with myBus, a Barcelona-based transit SaaS provider, the Vix stand also included a demonstration of our cloud-native passenger information and fleet management system solution.
The on-vehicle passenger information and fleet management solution, delivered in partnership with myBus, demonstrated how operators could manage their networks in real time, address any gaps in service, and provide passengers with up-to-date information on their journey.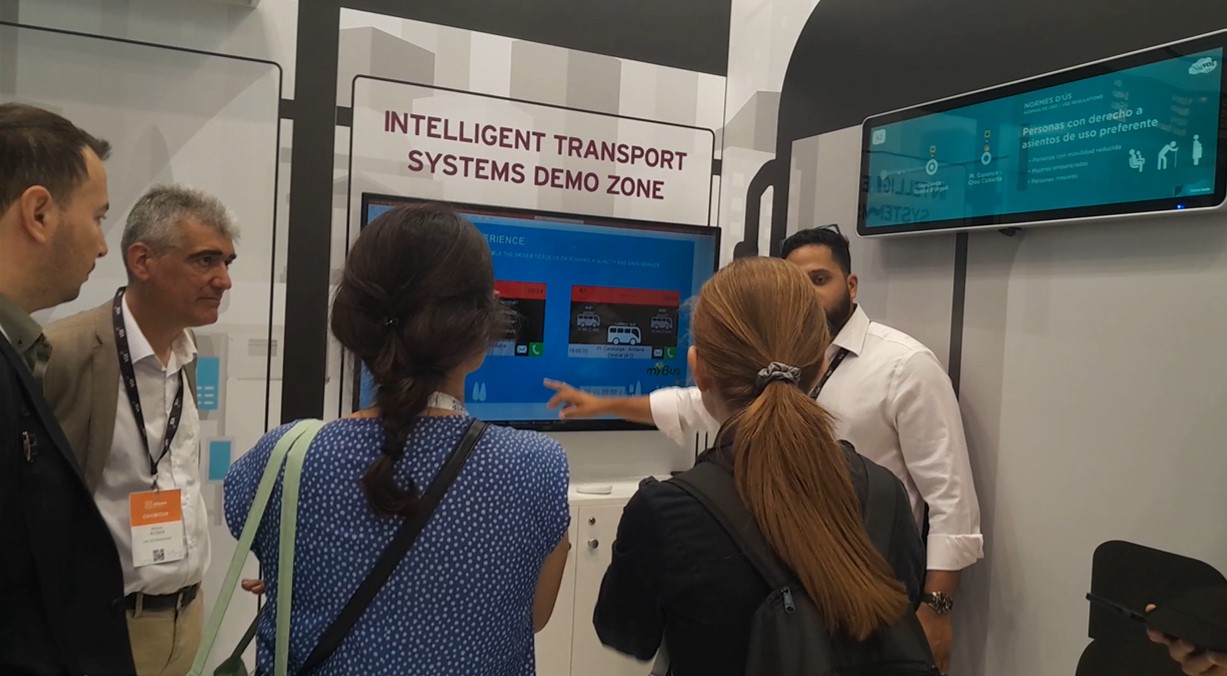 Meanwhile, in the Account Based Ticketing demo zone, we demonstrated how Pulse can deliver end-to-end ABT via real time transactions including cEMV, linked to our Assure validators.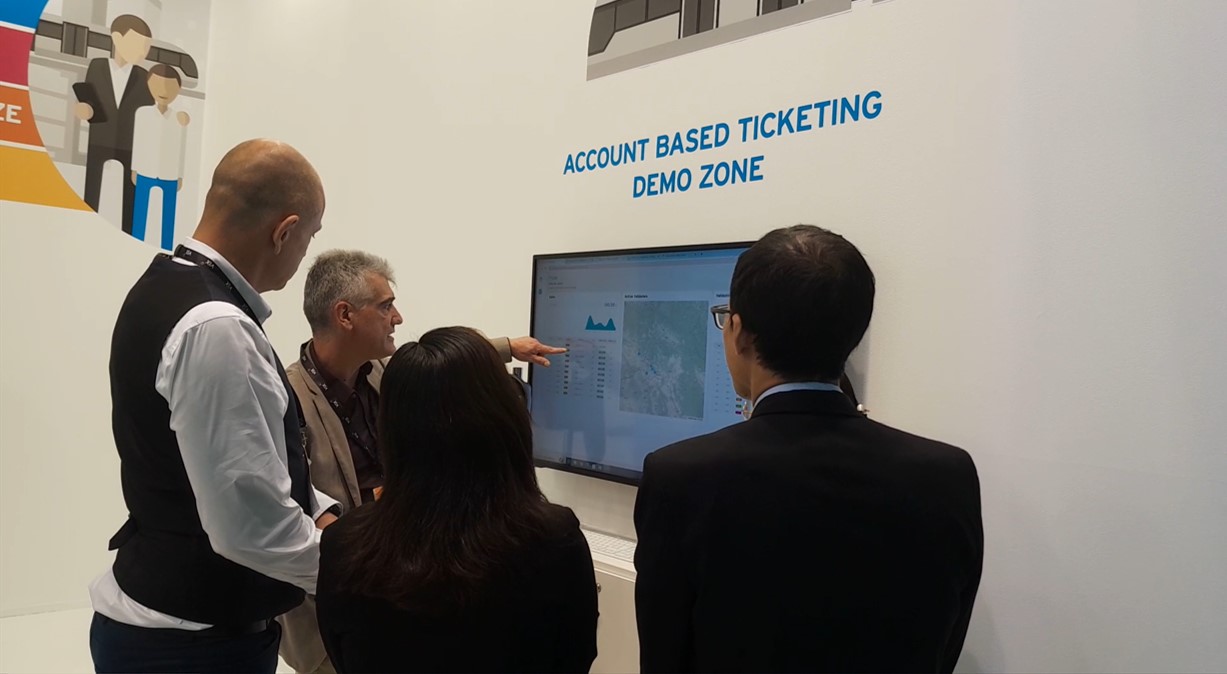 ---
Innovation Tour
The UITP Innovation Tour 'Upgrading the passenger experience with innovative technologies' stopped by the Vix stand to learn how Vix's ticketing and intelligent transport systems help to create frictionless journeys for passengers and make life easier for drivers.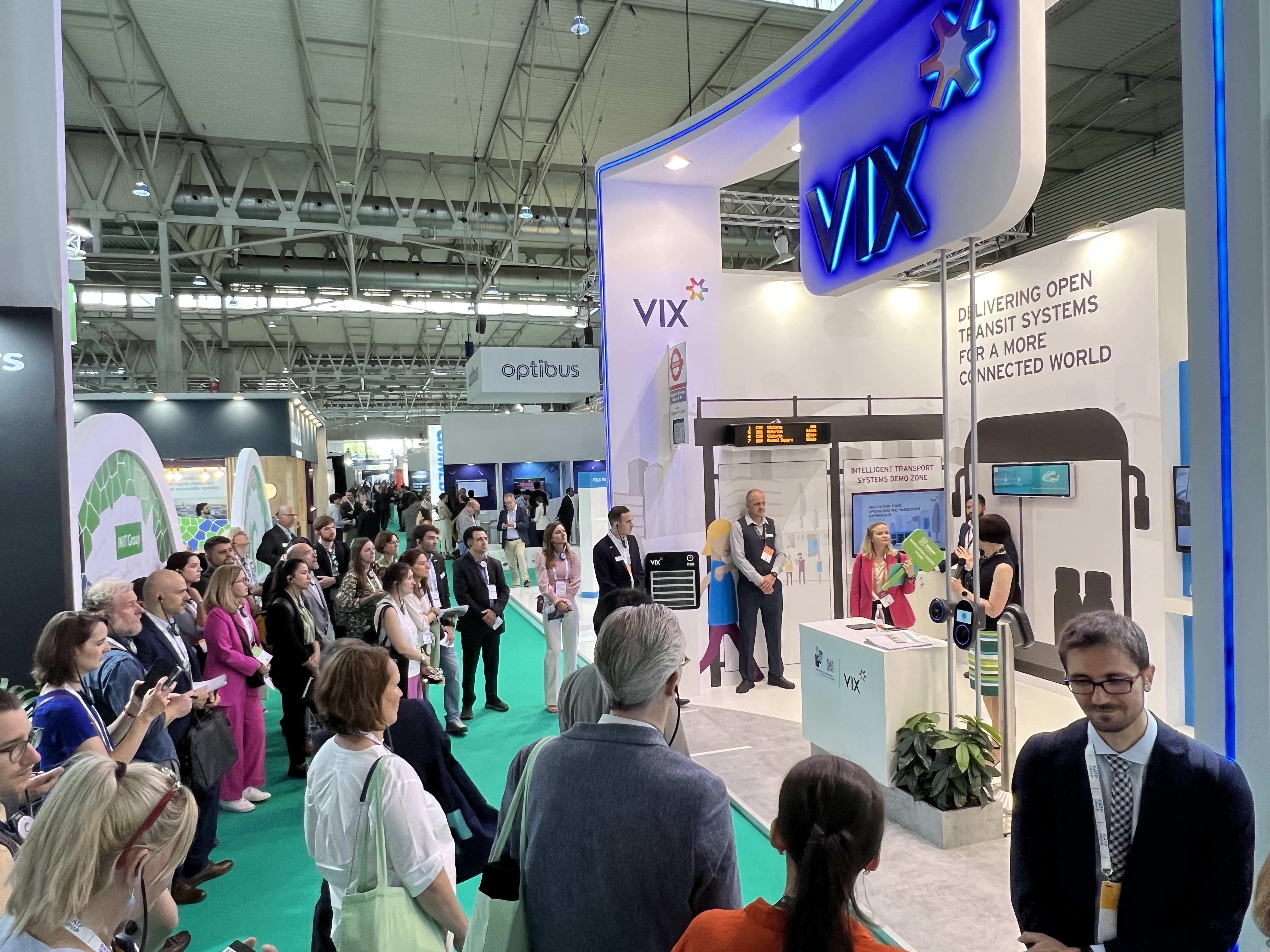 ---
We finished the day by offering visitors a much needed energy boost with 'Ice Cream Happy Hour'.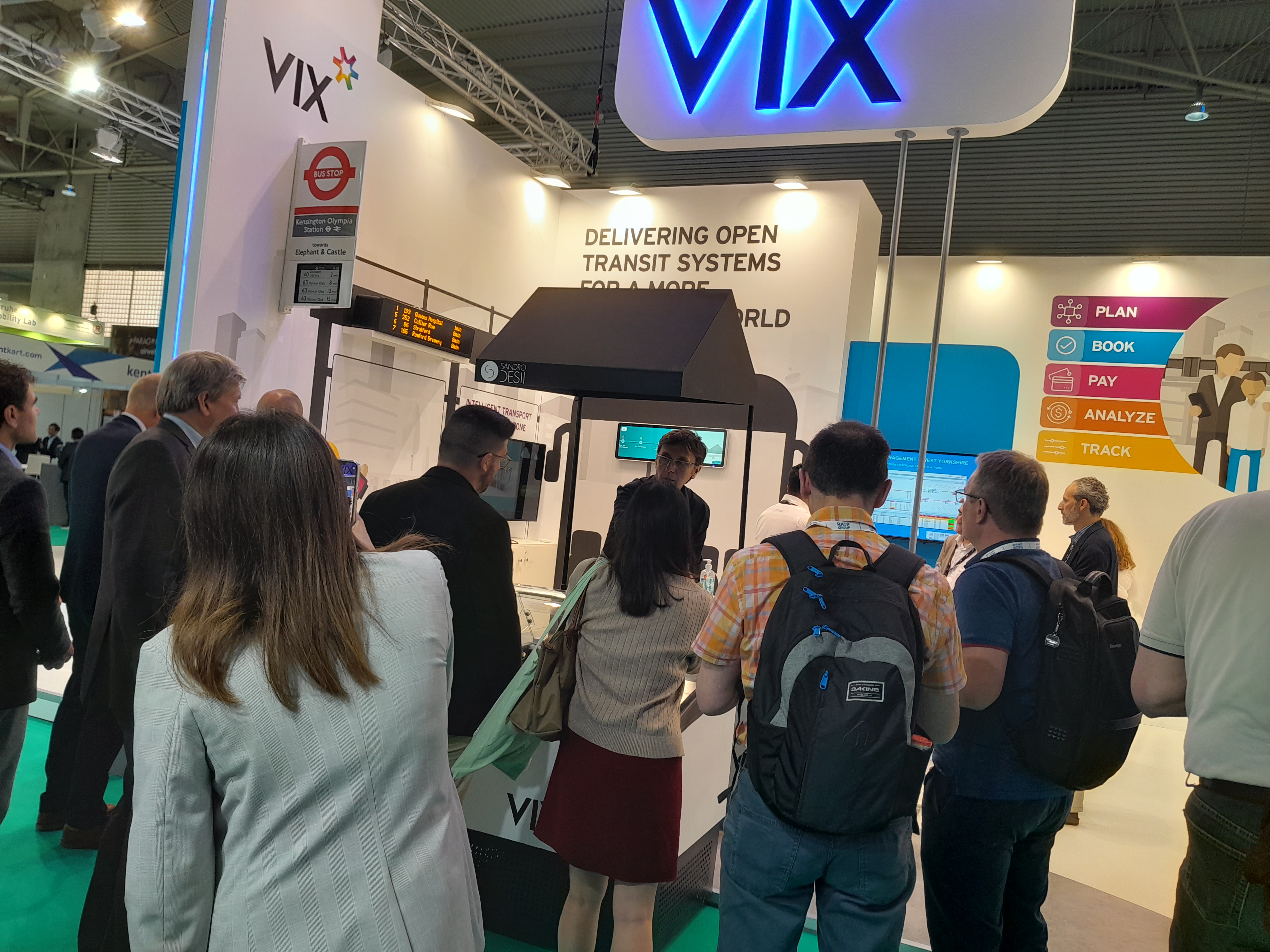 Whitepaper and Webinar
How do transit operators manage bus services effectively in an unpredictable world?
A key theme from our demonstrations and discussions on stand was the challenges transit operators face from tight budgets, shrinking workforces and emerging technologies. This leaves little room for error when deploying any new technology in bus management, especially when safeguarding public trust.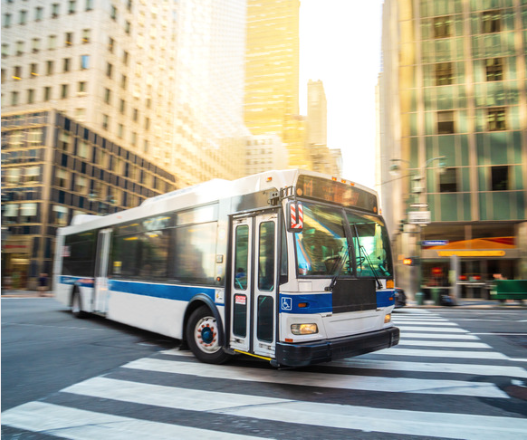 Our latest whitepaper, in partnership with Cities Today, explores the challenges facing bus operators today, and how technology can minimize the impacts of unpredictability.
On June 14th, Vix Technology and Cities Today hosted an in-depth discussion about how to keep buses moving in an unpredictable world. The webinar explored issues such as new challenges for operators and their impact on passengers, the role of data and how it can help offer operators greater real-time control and confidence in unpredictable transit scenarios and best practices and strategies for success. Stay tuned to the Vix website for a chance to watch the full webinar recording in the coming weeks.