Transport Ticketing Global 2023
10 March 2023, UK
Vix Technology was proud to once again attend as lead sponsor of Transport Ticketing Global at London Olympia.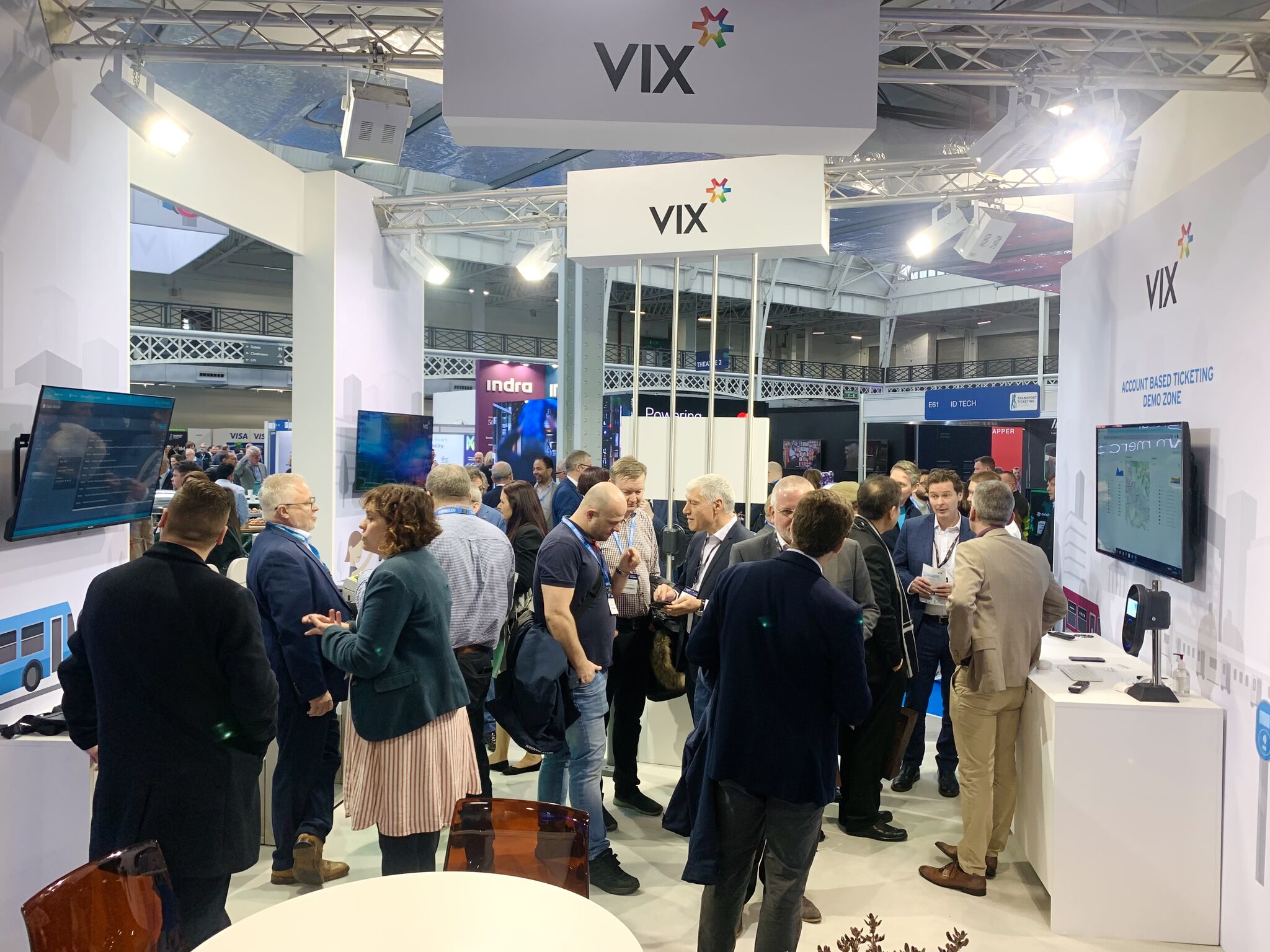 Each year this event in London brings together thought leaders, transport providers and other industry stakeholders to discuss and share on evolving smart ticketing, integrating passenger information programmes and connected cities.
After the challenges of the last couple of years, there was a sense of renewed energy at the event and it was fantastic to see a much increased interest in fare collection systems from a global audience. It was great to see a host of new exhibitors alongside event regulars – opening up the industry to new solutions tailored to customer needs.
At our own booth, our team met with partners and customers, excited to showcase our latest automated fare collection and intelligent transit solutions, as well as launch our brand new digital-first Smart Gates – creating quite the buzz at our stand!
It was also remarkable to see the interest our Pulse demo had over the two days, and you could see how engaged people were when we were able to show them Pulse's features and functionality, and the excitement when people realise how it can help them transform their business.
Highlights
Presentations
Vix CEO, David Maitland,opened the conference with his keynote presentation 'Engaging passengers to drive long term loyalty', setting the tone for the days ahead. He focused on how we, as an industry, can help agencies and operators to deliver on passenger engagement, and the requirements from a fare collection system to support that, finishing with an encouragement to delegates to focus on three key questions:
How can we make better use of data to truly join up our efforts to build relationships with our users?

How can we design transit solutions that reflect the shifting needs and aspirations of local communities?

How can we build open systems that will help us deliver the smart cities of the future?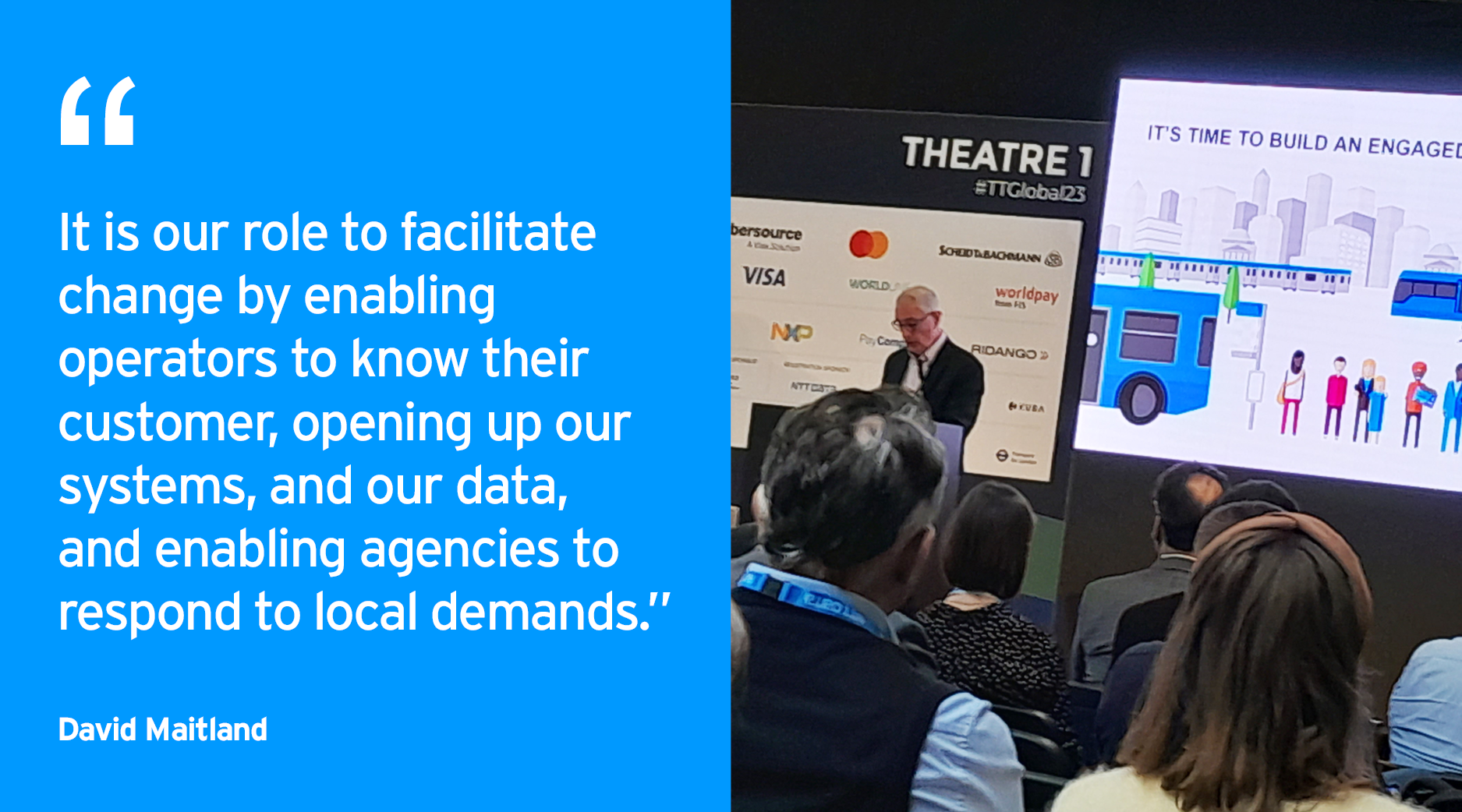 Vix Country Manager UK&I, Rob Cullingworth, led a panel discussion on 'Why Account Based Ticketing (ABT) system uptake remains relatively slow', despite the potential benefits to both passengers and agencies.
It was great to hear from Stephen Cooles (Global Head of Partner Development at Visa), Ralph Gambetta (Chairman at Smart Ticketing Alliance), Steve Ramsay (Senior Consultant at Innovatious) and Giuseppe Russotti (Vix's General Manager EU & ME) as they discussed where the majority of existing ABT deployments are failing to deliver on the potential of account-based systems, the barriers to ABT being successful, and practical steps that need to be taken to allow such deployments to advance.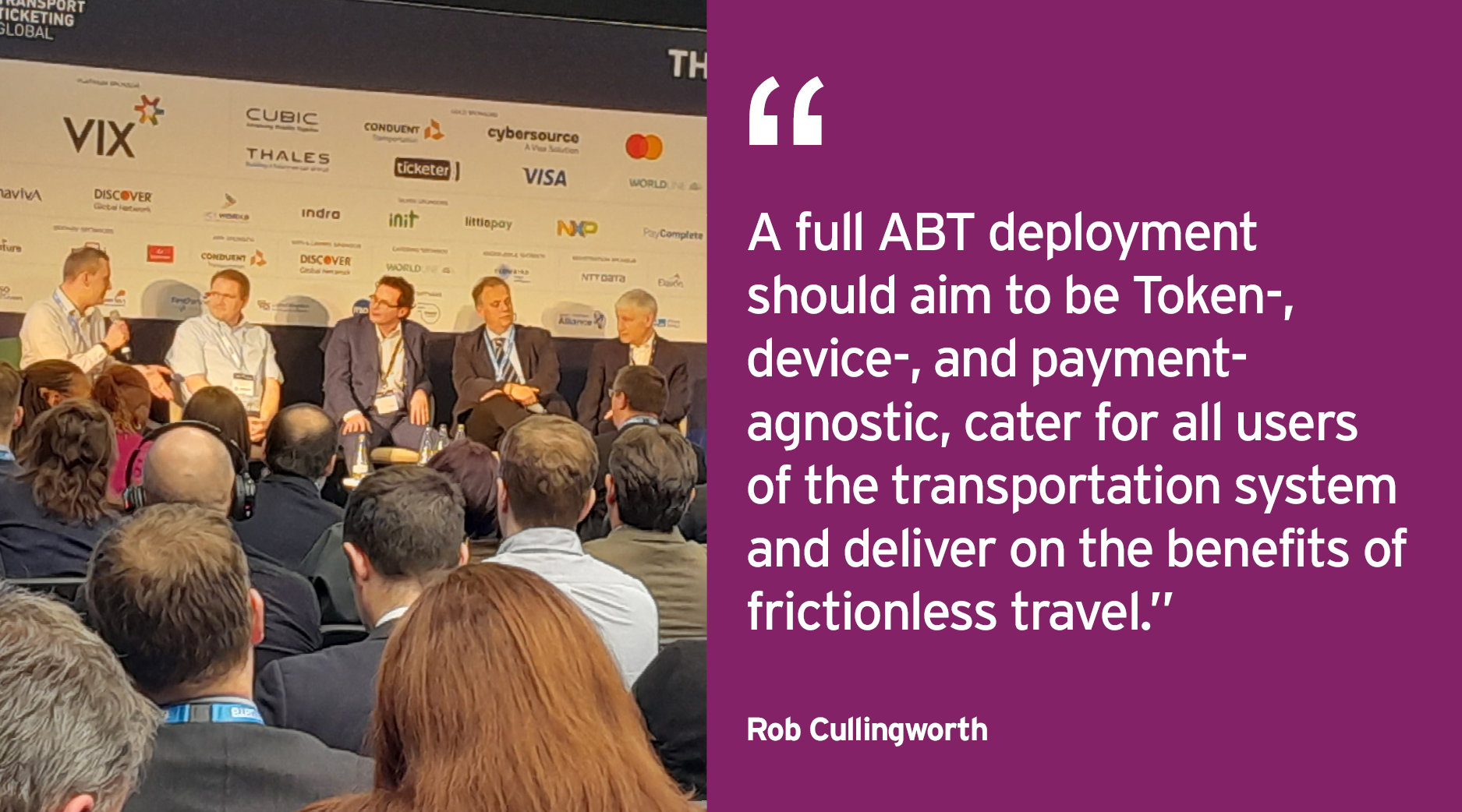 On day two, Vix Product Director, Sue Walnut, presented her session "How does ticketing fit in your ecosystem? Reappraising ticketing needs and reusing investments".
Deploying modern ticketing systems can be a daunting task, and this session covered the importance of establishing early on what is really needed from fare collection, what agencies want for their front-line staff, as well as how existing technology already purchased, including hardware and data warehouses, fit in or support incremental change.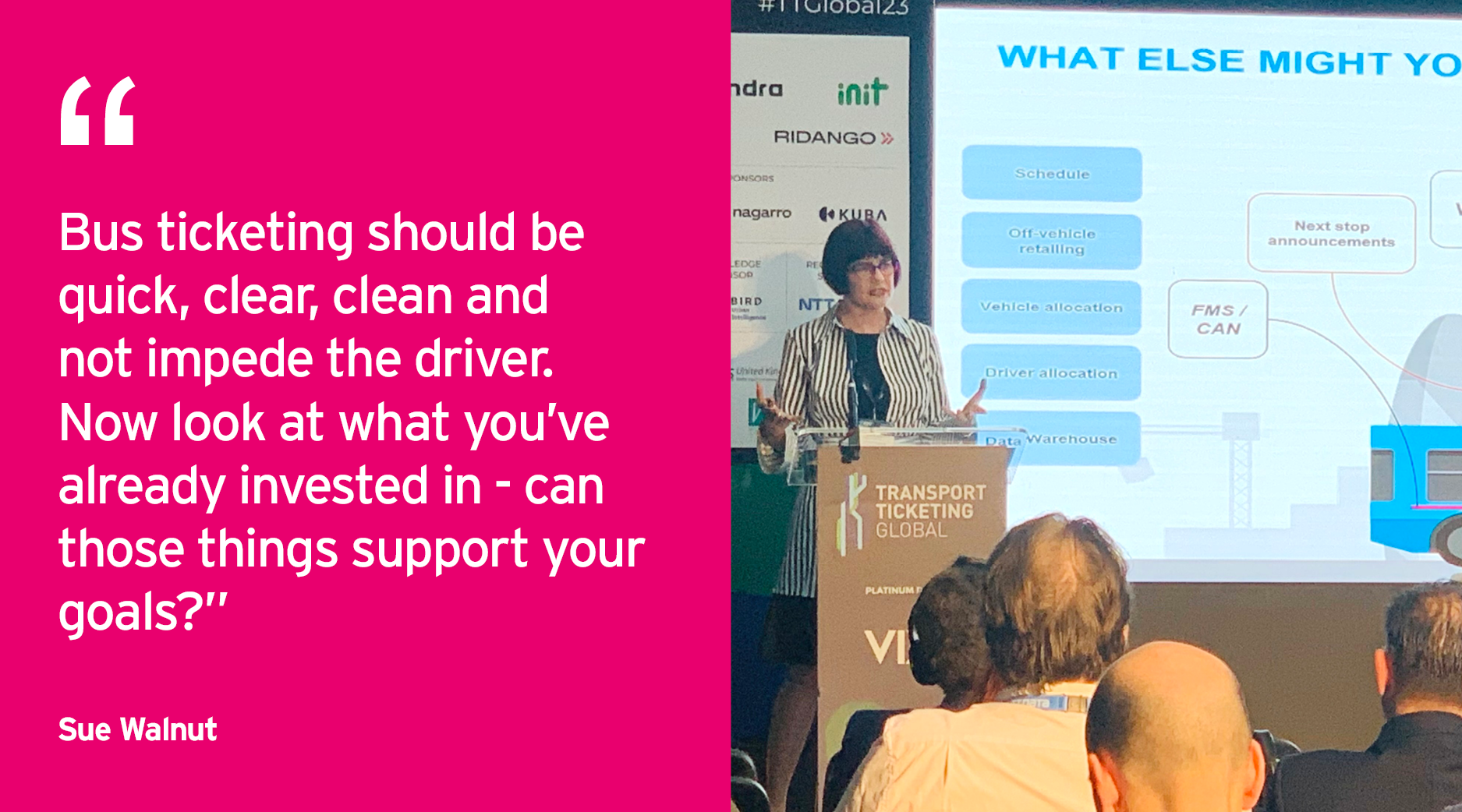 Vix Smart Gates
We were excited to officially launch our brand new digital-first smart gates at Transport Ticketing this year!
Alongside our partner Transport for Wales, we presented the pilot gate project during a packed invite-only session with train operators and rail bodies. Meanwhile our team on the stand were busy demonstrating Cast, the software that makes Vix Smart Gates so smart.
Contactless-ready, durable and secure – Vix Smart Gates offer advanced configuration and exceptional revenue protection to provide a cloud-based automatic ticket gate for transit agencies and operators. Find out more.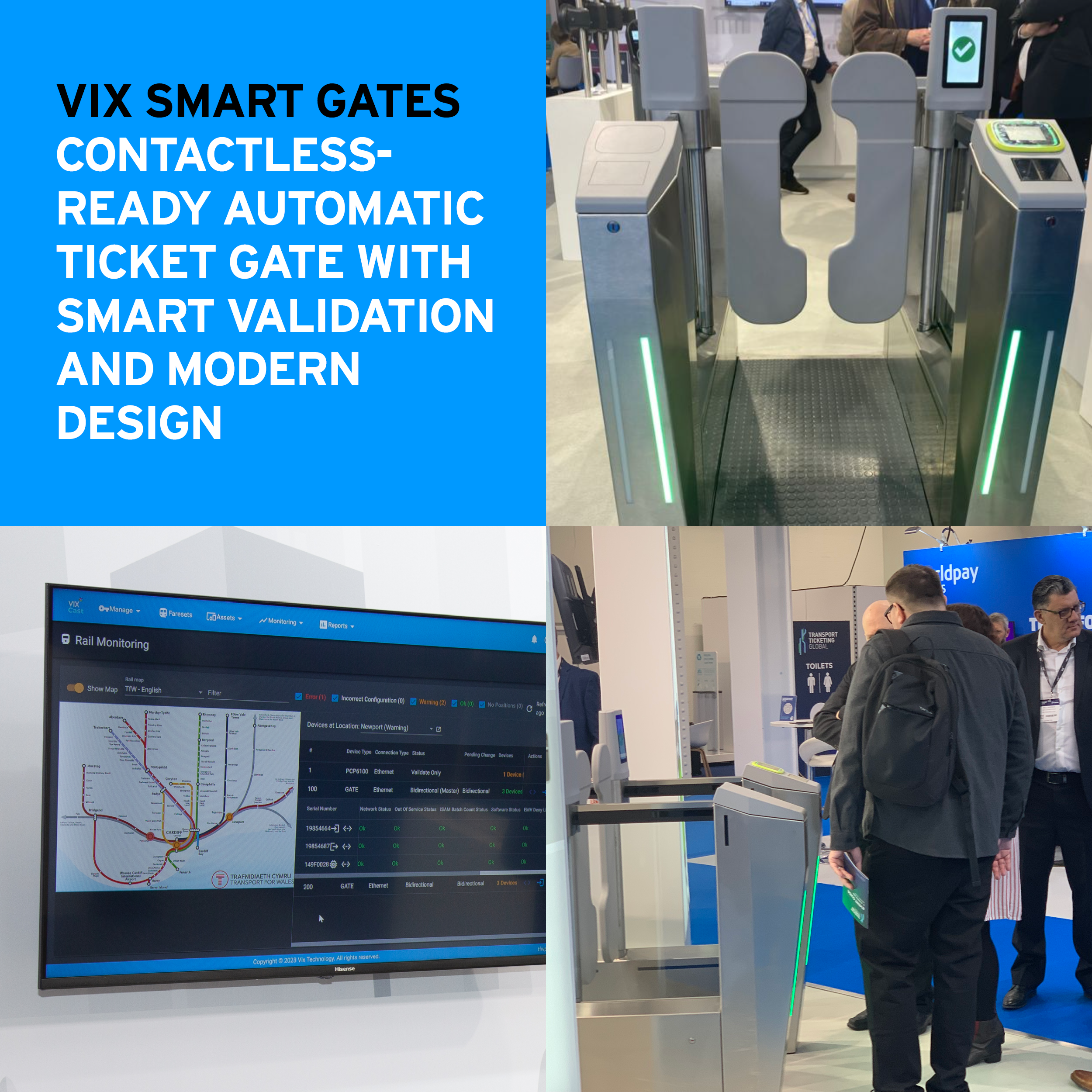 Celebrating Women in Transport
The second day of Transport Ticketing Global coincided with International Women's Day on the 8th March, which gave us the opportunity to celebrate the many brilliant and committed women whose work improves transit to make our world a better place.
A great panel discussion and breakfast networking session celebrated and discussed the achievements of women in the industry, featuring Sue Walnut, Vix Product Director, UK & Ireland.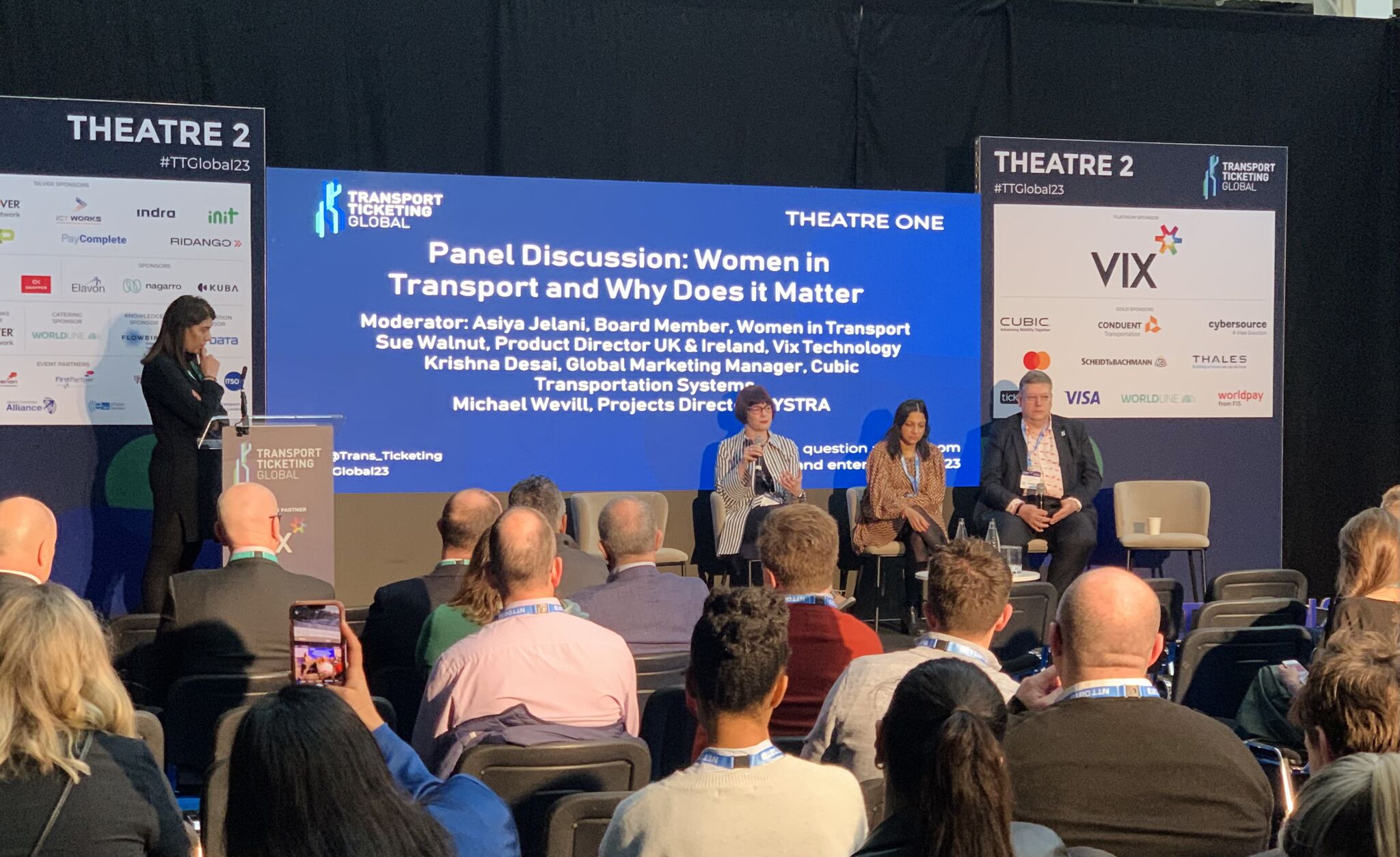 We'd like to again thank all the work our team put into the event, as well as everyone from our customers, partners, operators, agencies and local authorities, who took the time to come and see us at Transport Ticketing this year.
We hope you enjoyed it, and look forward to seeing everyone back again in 2024!