Following on from his payment trends presentation at ITS.be conference on 4th October 2023, Vix Solution Manager Jérome Rosier explores the latest demands of transit system procurement and the key considerations for delivering a passenger-centric open ticketing system.
---
Earlier this month I was lucky to attend the ITS.BE congress, listening to a diverse line-up of passionate authority and industry players. I was privileged to get the opportunity to present our views on the trends that are transforming the way mobility suppliers are required to provide more innovative, proactive, easy to use and sustainable mobility solutions.
New modular framework agreements are being established to enforce collaboration, mixing best-in-class open industry players and innovative startups from different sectors: fare collection, mobile technology, payment, passenger information, MaaS.
Thanks to these new ways of working, the time to market for user centric mobility solutions is drastically reducing under the lead of authorities that strongly influence the way citizens are travelling. Smooth transition paths are being created, unlocking constraints from the existing, sometimes monolithic, systems.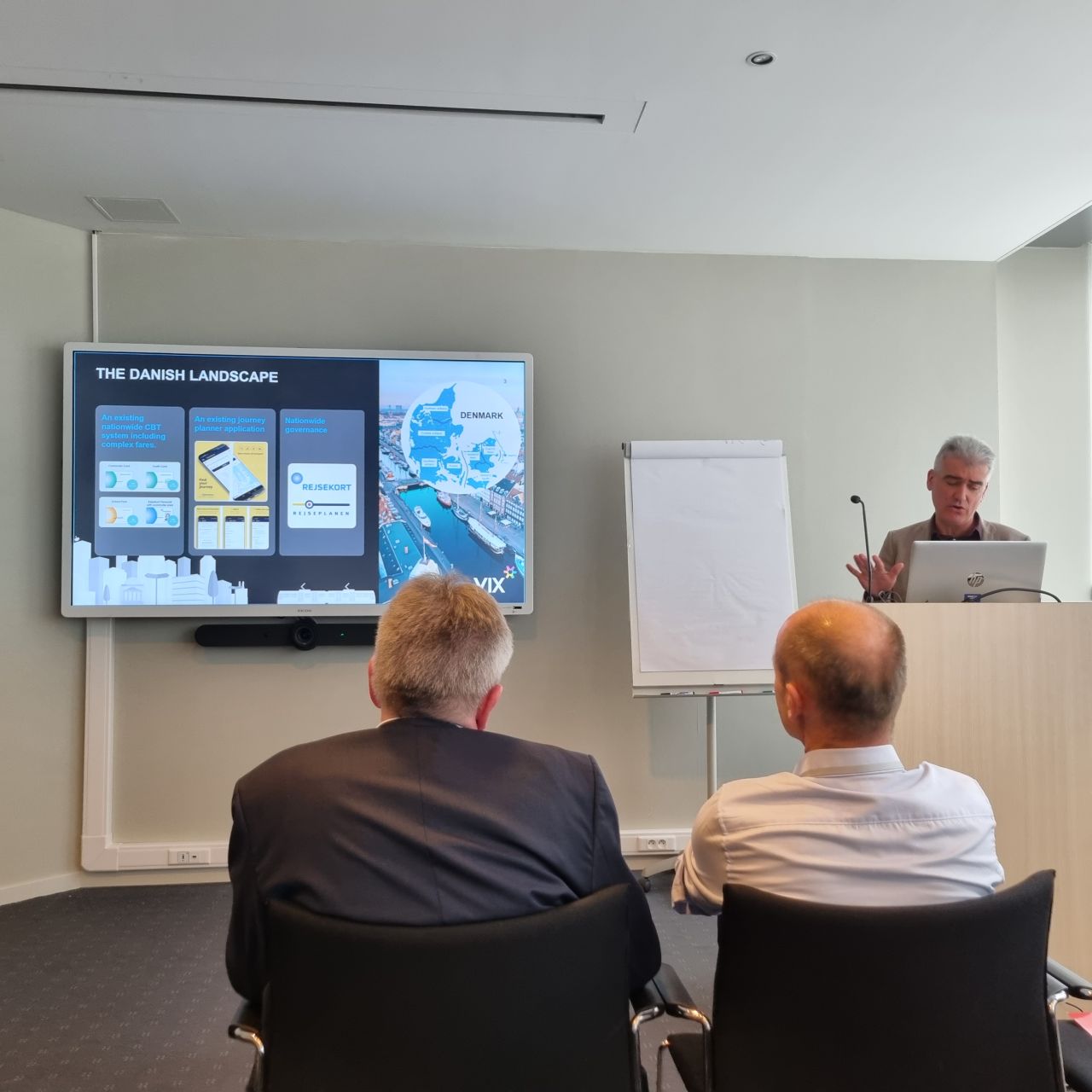 Beside the introduction of new technology, passenger mobility is also getting easier. It is inclusive of all types of users and modes, helping passengers to navigate today's complex world with solutions that keep them informed. This allows them to act, taking care not to overwhelm them with technology on top of technology, but instead focusing on simplifying access to transport services.
I concluded my presentation by giving insights of what we think should be today's core enablers for industry change. Whatever the best way forward from current legacy systems to an open, fully-digital, nation-wide multimodal account-based ticketing system, the following elements are indispensable:
---

1. There must be political consensus and support for the vision of a fully digital capable, nation-wide account-based ticketing system.
Without this vision, it will remain impossible to access the services of all operators with a single ticket (leading to inconvenience as well as wasteful duplication of resources).

2. Authorities need to be involved.
Without such involvement, the flanking measures necessary for achieving seamless ticketing and payment will remain unfulfilled.

3. The private sector needs to be involved.
Creating the right conditions for public and private multimodal services to co-exist and be joined up.

4. A transition budget needs to be foreseen.
Digital transformation requires the right investment.
---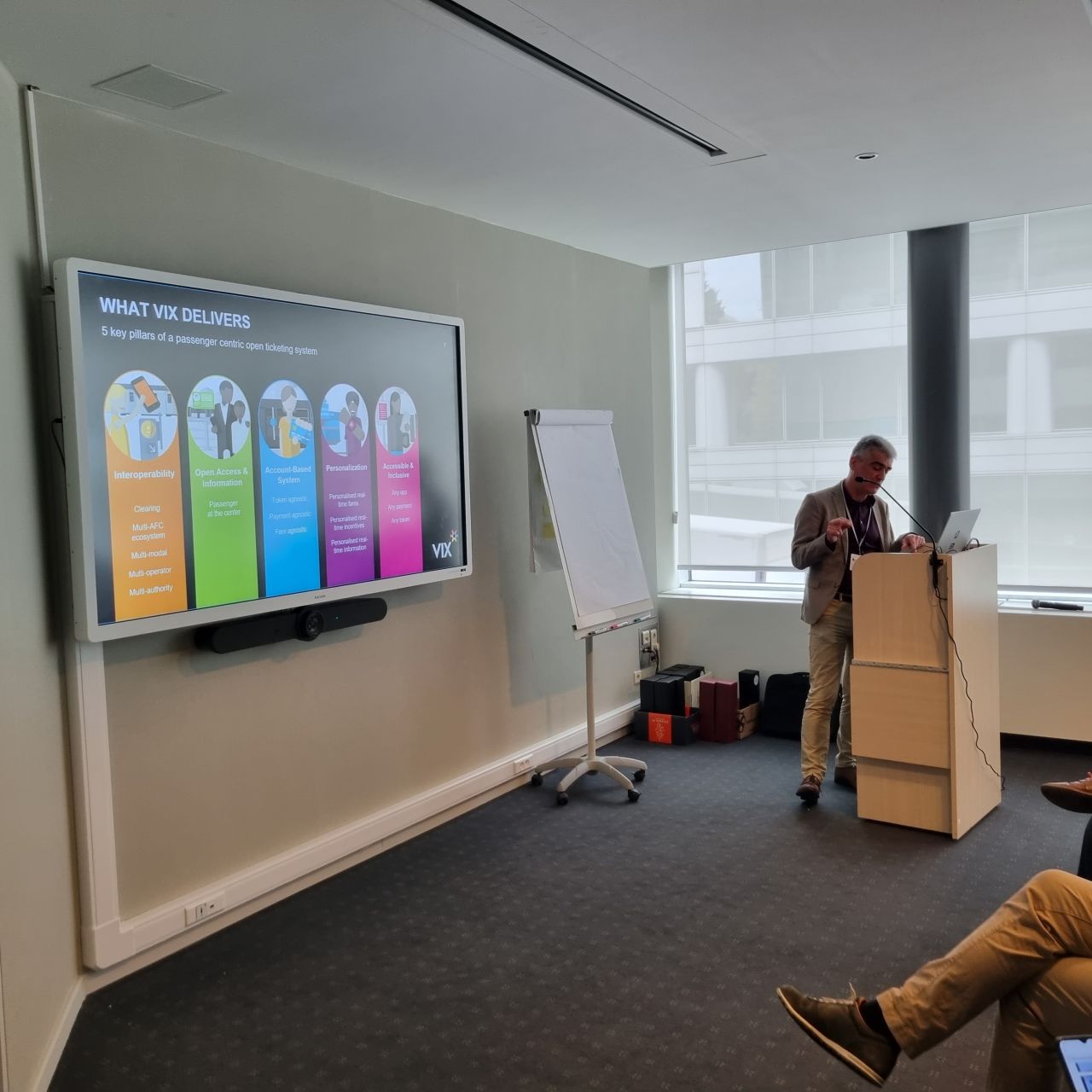 Very warm thank you to my local brother Philip de Ridder, and the partners that shared the floor with me in the payment trends in public transportation session: Jim Van den Rijse (BMC), Joost Boelaars (Mastercard), Etienne Catte (Thales), Pierre VEILLON (Wordline) and Reto Schmid (FAIRTIQ).
But finally, wow, what a greatly well organised and insightful congress. Massive kudos to the organisers: Kurt Marquet and Peter Van der Perre that are helping us all to connect.
Implementing passenger-centric open ticketing systems
Pulse, our account-based ticketing system, is an API first platform which is modular and open at its core. This has enabled different customers and partners to integrate with the Pulse platform or use Pulse modules directly depending on their business needs. So far we have over 30 different integrations with partners and customers on our deployment including websites, retail, vending machines, ITS, data, financial ERPs, monitoring, and service desks as part of an enterprise solution within the various agencies.