While the transit industry is vast, we are all undoubtedly working toward the same goal. Delivering a seamless and enjoyable passenger experience is key to transit's ridership recovery—increasing passenger confidence and encouraging modal shift away from private cars.
Account-Based Ticketing (ABT) solutions enable transit agencies to deliver a streamlined payment experience to passengers. Below are some of the key benefits that an open payment system can provide the user: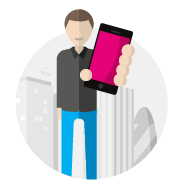 1. Accessibility
Open payments offer the convenience of using a single bankcard or mobile device as both a ticket and payment method, meaning the rider does not need to worry about carrying cash or having the correct smart card or ticket. Passengers who are new to the network have no cards to purchase or complex ticketing machines to navigate—they can simply tap the card or device that's already in their pocket, greatly reducing the rider's barrier to entry.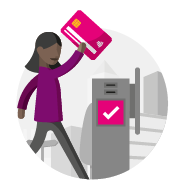 2. Everyone Pays the Right Fare
Contactless ticketing, where enabled, ensures the rider doesn't need to worry about whether they have selected the right fare for their journey. Rather, they simply tap and go, safe in the knowledge the system will only charge them the lowest possible fare. This in turn increases the trust passengers have in the transit network, and makes the system easier to navigate for inexperienced riders.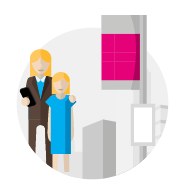 3. Equitable Access to Transit
Account-based ticketing can support complex and equitable fare calculations, such as charging riders only for the trips they make, or capping the maximum fee charged on any single day, week or month. A well developed system, like Pulse, can be used to serve all passengers equitably. This means all passengers, including the unbanked and underbanked, have the same experience as riders who use contactless EMV–all riders have the ability to pay-as-you-go, control their funds, and reload whenever it's convenient for them.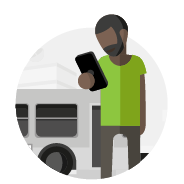 4. Frictionless Transit
With no physical ticket to purchase, passengers can board a vehicle far more quickly and move much more efficiently through a station. This reduces points of contact, and less queues and dwell time. Frictionless travel means happier passengers!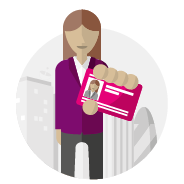 5. The Power in Payment Options
By extending the infrastructure and approach that the use of open payments has promoted around account-based services, it is possible to use these same frameworks to include other tokens such as student cards, business ID cards / access control cards or mobile tokens in the fare collection system. Little work is needed to open up the fare collection infrastructure in order to offer a wider, and far more flexible choice of payments options.
Interested in learning more about Vix's open payments offering? Contact us to receive additional information, case studies and a demo of the solution.