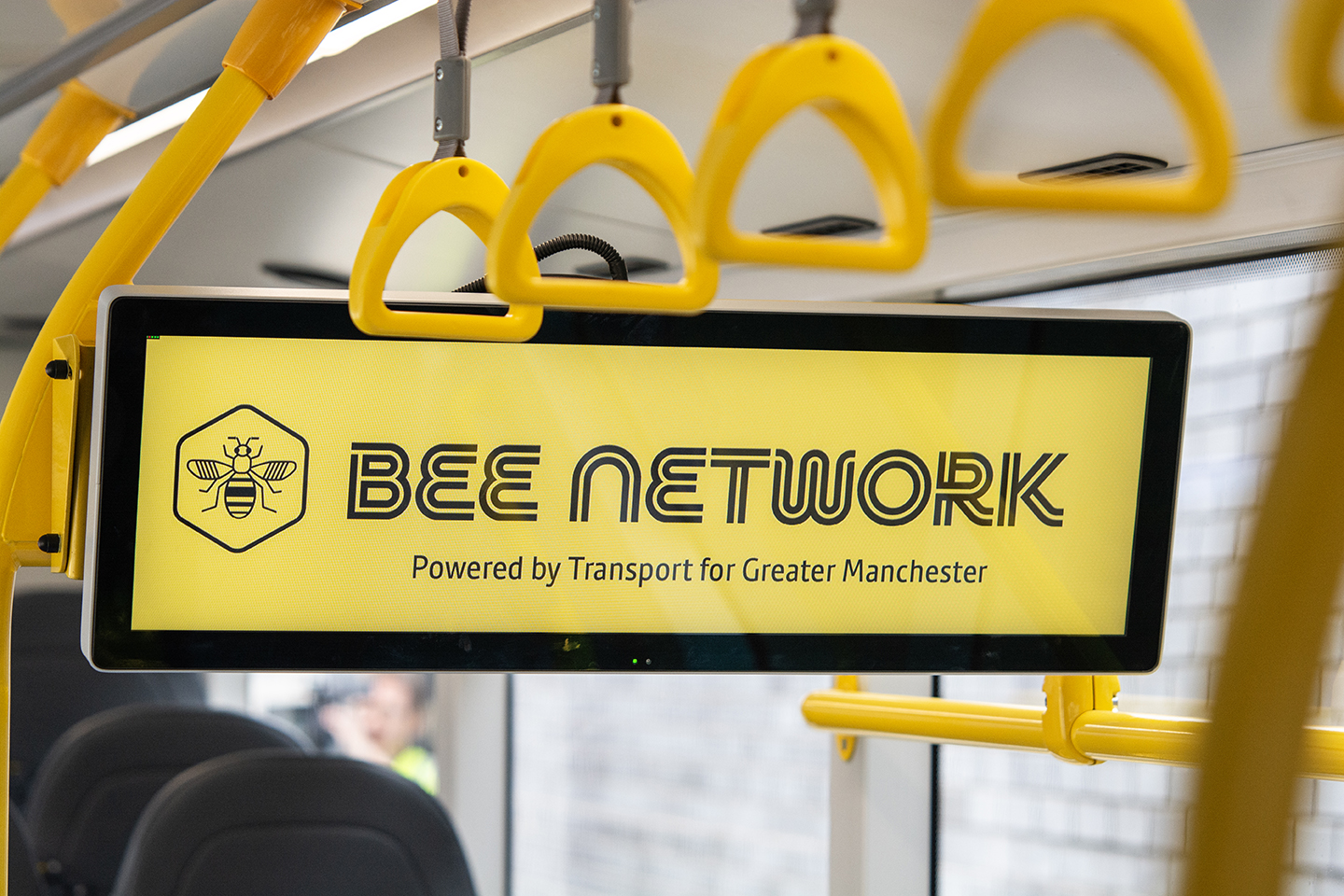 26th September, Manchester, UK – Vix Technology has collaborated with Transport for Greater Manchester (TfGM) to launch an enhanced automated fare collection solution for the Bee Network. This back office solution, using Vix's Pulse product, processes contactless payments on buses across Greater Manchester. The Bee Network is directly operated by TfGM and will successfully move the network to an account-based ticketing system.
Vix Technology has been working in partnership with TfGM for 10 years. The launch of the Bee Network marks a significant milestone for Manchester as the first UK city to offer a franchised bus operations model outside London. The Greater Manchester bus network conducts around 150 million transactions every year, supporting millions of journeys.
This multiphase project will deliver great improvements for the region and its passengers. The first phase will deliver Pulse contactless payment for buses, covering over 500 vehicles in Wigan, Bolton, Salford and West Manchester. Bury, Rochdale and Oldham will be added next year and then finally Stockport, Trafford, Tameside and South Manchester in early 2025 when customers will also be able to benefit from multimodal fare capping across Greater Manchester.
The Pulse solution enables TfGM to bring bus services under local control via a single managed system, offer more flexible tickets including fare capping, and ultimately integrate bus, tram and train services together to provide a truly joined-up multi-modal service. Passengers will benefit from simpler, affordable fares on buses and trams across Greater Manchester when the network is fully rolled out.
Rob Cullingworth, Vix Technology General Manager for UK & Ireland, said, "We're delighted to strengthen our decade-long partnership with TfGM with this flagship project to transform public transport across Greater Manchester. This project demonstrates the value of a strong working relationship to deliver a shared vision of sustainable public transport that's accessible and affordable for all."
Liam Ridley, COO for AFC at Vix Technology, added: "I'm extremely proud of the Vix team who have successfully delivered this project to ambitious deadlines and have worked closely with TfGM to deliver all the required features. With Pulse, we have a very powerful tool that enables TfGM to realise their goal of an integrated public transport network. I look forward to continuing to deliver an excellent product and continuing our outstanding collaboration."
Helen Humble, Head of Ticketing at Transport for Greater Manchester, said: "Our long-standing partnership with Vix Technology is one we hugely value and is helping us transform how people pay for their travel across Greater Manchester.
"Following the successful introduction of contactless pay-as-you-go on Metrolink, we're delighted to have worked together to deliver a system that will make paying for travel across the very first Bee Network bus services as simple as possible for customers.
"And our decade-long relationship will continue as we work towards delivering an integrated contactless payment system to cap travel across the bus and tram network from early 2025."
The first Bee Network buses started running from 24th September 2023. For more information about the Bee Network please visit: https://tfgm.com/the-bee-network
About Vix Technology
Vix Technology is the global leader in intelligent transportation systems, automated fare collection, and transit analytics. With customers in 200 cities around the world, Vix embraces the complexities of modern public transit to create best-in-class solutions for transit agencies and operators. Vix is passionate about connecting people and communities, combining an open, collaborative mindset with cutting-edge technology to make public transport more accessible and more cost effective for all.
Contact
pr@vixtechnology.com