Vix Technology partners with Harlequins to promote career opportunities for women in technology
28 October 2022, UK
28 October 2022, Cambridge, UK – Vix Technology has today announced a new partnership with London rugby club Harlequins to help promote career opportunities for women in technology.
Women are historically underrepresented in STEM (science, technology, engineering, mathematics) fields. Vix will be working with Harlequins Women to unpack workplace opportunities from internships to post-playing career athletes in an exciting and ever-changing industry, kicking off with a workshop to raise awareness. The partnership will also enable Vix to reach a wider, engaged audience of Harlequins fans to highlight the benefits of working in the transit industry and support Vix's aims to diversify its workforce.
Vix Technology CEO David Maitland said: "We're delighted to partner with this iconic London team to raise awareness and unlock opportunities for women in the transit technology industry. Our shared passion and aspirations to promote mobility, inclusion and make a positive impact in our communities are the bedrock of this partnership.
"We're especially delighted to be supporting the Harlequins Women's programme and Harlequins' efforts to make sport accessible to all. We look forward to working together to promote opportunities for women across our communities."
Harlequins CEO Laurie Dalrymple said: "It's fantastic to be partnered with an industry-leading company like Vix. Their commitment to diversifying their workforce to include more women in the STEM field of work is something that resonates with us as we strive to build the Women's game.
"Furthermore, Vix's work in interconnectedness and keeping communities mobile strikes a similar resonance to the work we do through our Community rugby department. We feel the relationship between two likeminded companies makes for a great fit within this partnership."
Learn more
• Discover career opportunities at Vix
• Vix Diversity & Inclusion Charter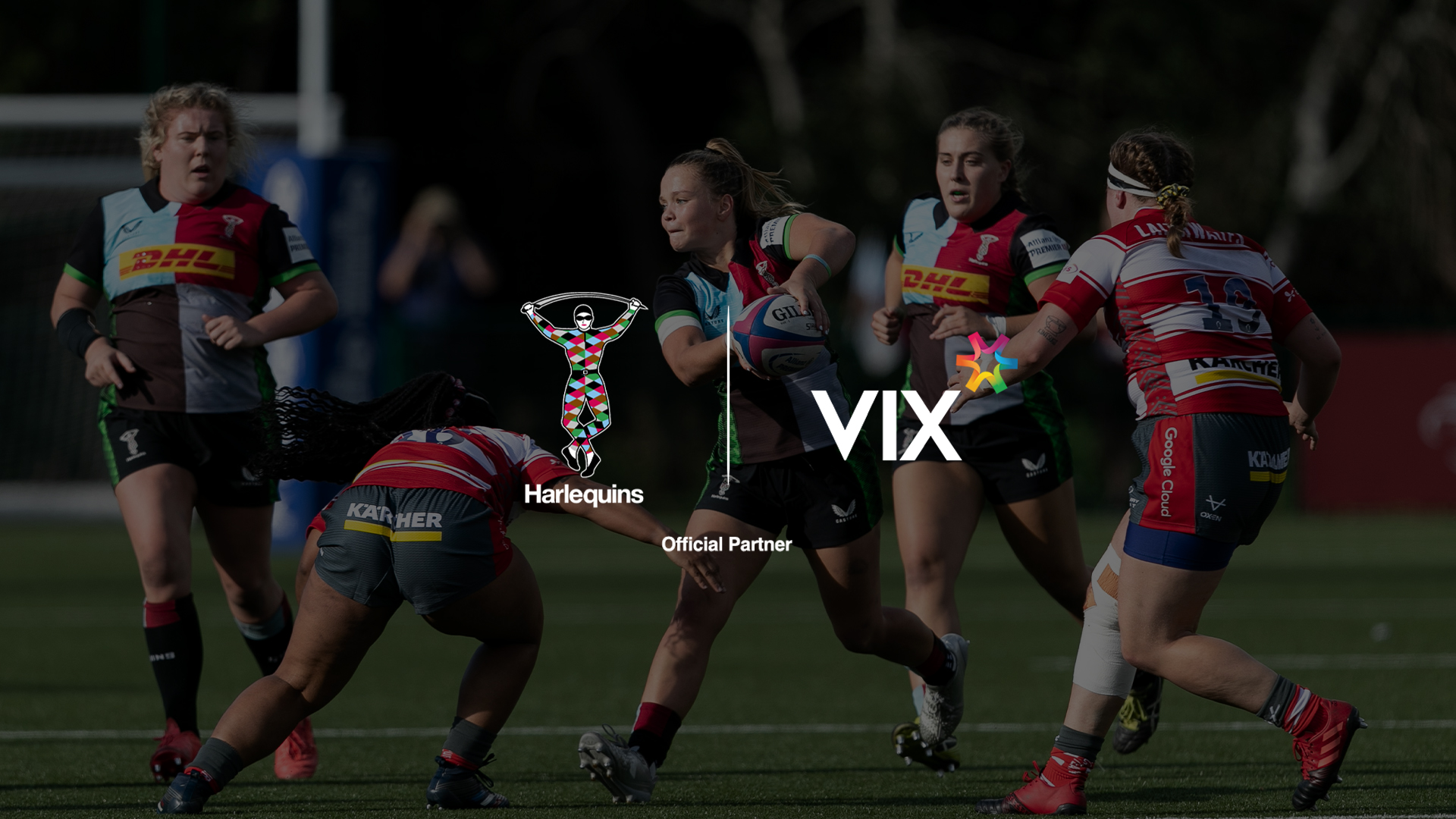 About Vix Technology
Vix Technology is a global leader in automatic fare collection, transit information and transit analytics solutions. With innovative fare management, fleet management and passenger information systems, Vix has helped to make public transport more accessible and more cost effective for over 35 years. Vix has customers in 200 cities across the globe and is passionate about providing a better customer journey for passengers.
About Harlequins
Founded in 1866, Harlequins is a founding member of the RFU and today competes in the top domestic and European Rugby Union competitions across it's Men's and Women's teams. The Club boast a long list of current and historical icons of the game across the Men's and Women's teams and were crowned double Champions of England in the 2020/21 season.
Their home, the Twickenham Stoop is known for its unrivalled atmosphere and off the field the Club is revered for its innovation in the game, hosting 14 'Big Game's' and the first Big Summer Kick-Off in May at the 'home of rugby', Twickenham Stadium.
Harlequins strive for parity and inclusion in the sport, and in 2019 held the first Pride-themed fixture in global rugby, with the 2022/23 season marking the third. The Harlequins Foundation works with vulnerable children and young people within the Harlequins Heartlands to positively impact their lives through the power of sport.
Contact
pr@vixtechnology.com