Vix Technology Named Western Australia's Technology Company of the Year
03 August 2021, Perth, Australia
Perth, Australia, August 3, 2021 — Vix Technology, a global leader in automatic fare collection, transit information, and transit analytics solutions, was recognised as the Dr. Mal Bryce Tech Company of the Year at the 30th annual INCITE awards, held in Perth, Australia.
Vix was awarded for its flexible and proven account-based ticketing platform, Pulse, which seamlessly supports multiple transit modes, flexible fare policies, and fare capping alongside contactless payments technologies—including credit cards, debit cards, and mobile phones. Pulse is based on an open architecture that enables transport agencies to incorporate an expanding network of partners—strengthening business flexibility while keeping operators at the center of the Mobility as a Service (MaaS) ecosystem.
As a global solutions provider deeply experienced in implementing, integrating, and operating transit payment systems, Vix has designed, deployed, and supported some of the most successful transit payment systems globally—and in some of the most challenging environments. Vix's technology is currently operating in world class cities including Bangkok, Brussels, Dallas, Manchester, Rome, and Stockholm.
"This award is an affirmation of the long hours and hard work the Vix team has dedicated to making Pulse the premiere fare collection platform in our industry," said Shane Quinn, Vix Technology's Chief Executive Officer. "For more than three decades, we've been passionate about connecting people and places and we have the pedigree, products and people to enable transit agencies and operators to make mobility seamless."
The INCITE Awards is Western Australia's longest-running tech awards program, showcasing and supporting information and communication technology innovators across the state.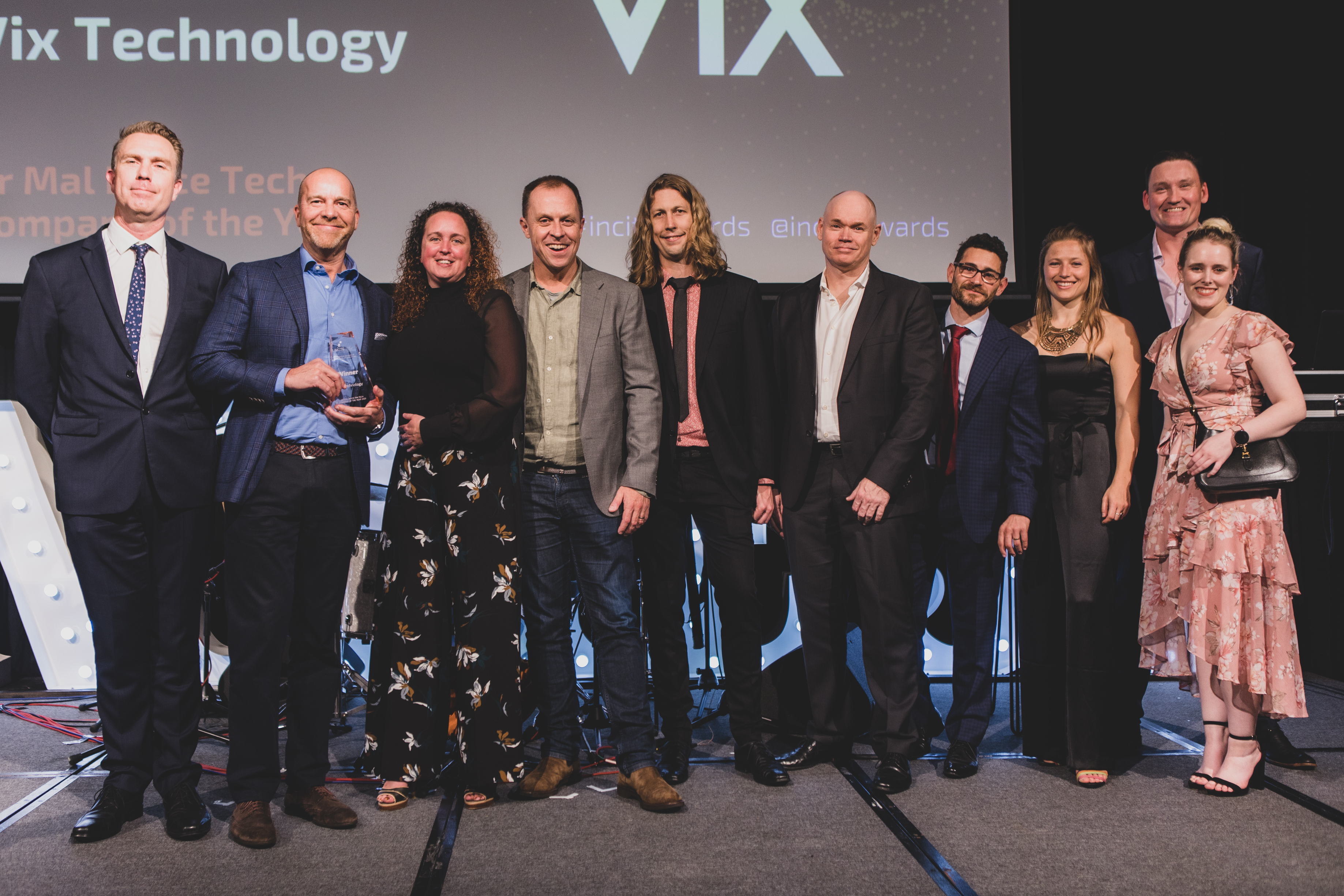 # # #
About Vix
Vix has been designing, delivering, operating, and maintaining some of the world's leading transit ticketing systems for over 30 years. With a customer-first culture and a legacy of innovation Vix makes public transport more accessible for riders and more cost-effective for operators by reducing payment friction. Vix Pulse is an account-based ticketing platform featuring an industry-leading fare engine that supports flexible fare policies, multiple transit modes, and stacking fare caps. For more information: www.vixtechnology.com
Contact: PR@vixtechnology.com