Vix Technology Revolutionizes Intelligent Transportation Systems with the Introduction of Beacon: The Ultimate ITS Solution
10 October 2023,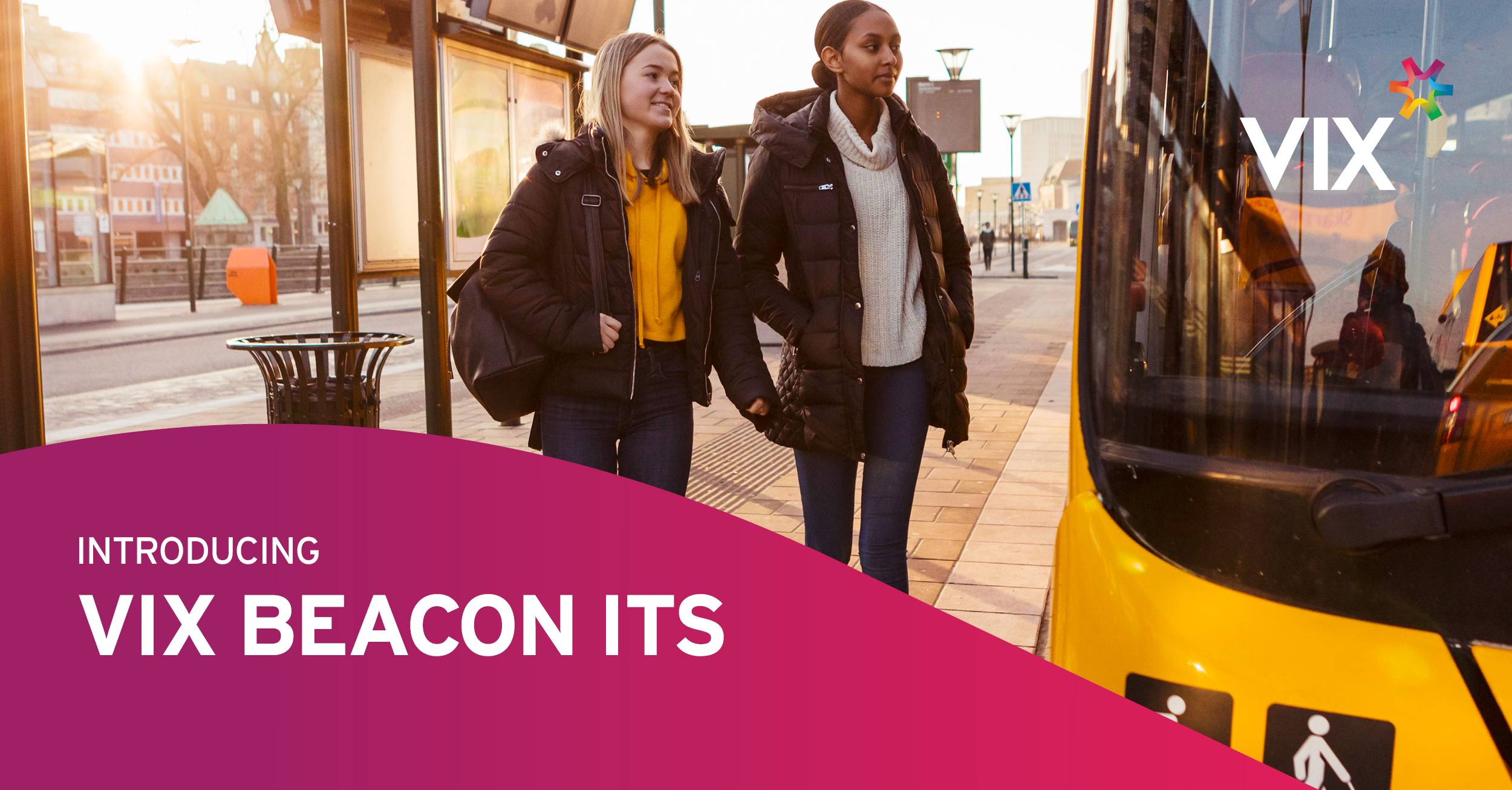 October 10, 2023 – Vix Technology, a global leader in innovative end-to-end intelligent transportation solutions, is proud to announce the launch of Vix Beacon ITS, a groundbreaking Intelligent Transportation System (ITS) solution designed to transform the way transit agencies and operators manage their networks. Beacon represents a significant leap forward in the industry, merging the best features of Vix's fleet management system Busnet Horizon and the recently acquired myBus CAD/AVL platform to create an unparalleled, modern ITS platform.
Vix Beacon ITS empowers operators with real-time control over their bus networks and provides insights into emerging and current operational conditions. It offers transit agencies and operators a cost-efficient, flexible, and open ecosystem driven by cutting-edge AI technology.
"Our goal is to provide transit agencies and operators with the tools they need to enhance the rider and driver experience, optimize resources, and create safer, smarter, and more efficient transportation networks," said Rob Cullingworth, ITS COO of Vix Technology.
Key Features of Beacon:
Real-Time Insights: Beacon harnesses the power of AI to deliver genuine insights into emerging operational conditions and offers controllers intelligent, timely calls to action. Transit authorities and operators can now make informed decisions swiftly, to efficiently manage resources and monitor and control their networks, ensuring optimal service levels and passenger satisfaction.
Enhanced Customer Experience: Beacon empowers transit agencies to improve customer loyalty and satisfaction by providing passengers with accurate real-time service updates, enabling safe and smart travel choices.
Cost Optimization: Beacon optimizes network capacity and reduces costs by streamlining the dissemination of service information via multiple channels through a single, integrated solution.
Simple On-Vehicle Experience: The on-bus driver interface is intuitive and helpful, designed specifically for the needs of driving staff, fostering staff retention and supporting simple on-boarding of new drivers. Beacon's plug-and-play approach to the equipment on the vehicle means operators and agencies can make flexible decisions about re-use or sourcing.
Data Brokerage Services: Beacon simplifies the complex process of ingesting, cleansing, and transforming data into valuable performance metrics and predictions, allowing operators and agencies to combine data from a variety of sources and provide a unified real-time data source to their partners.
Scalability: Beacon is flexible and modular so agencies and operators can right-size the features they need for any size of fleet.
Vix Beacon ITS addresses critical challenges in the transportation industry, including resource management, technical debt, and customer experience. This comprehensive solution will empower transit agencies and operators to provide the best possible experience for drivers and riders while making data-driven decisions that improve operational efficiency.
"We believe Beacon will be a game-changer for the transportation industry," added Sue Walnut, ITS Product Director. "This technology is at the cutting edge of transit management operations – that includes prediction information, network insight and decision support systems, headway management, live vehicle tracking, display content management and more."
About Vix Technology
Vix Technology is the global leader in intelligent transportation systems, automated fare collection, and transit analytics. With customers in 200 cities around the world, Vix embraces the complexities of modern public transit to create best-in-class solutions for transit agencies and operators. Vix is passionate about connecting people and communities, combining an open, collaborative mindset with cutting-edge technology to make public transport more accessible and more cost effective for all.
Contact
pr@vixtechnology.com