Vix Technology awarded contract for Welsh Bus Data Service
26 May 2023, UK
We are thrilled to announce that Vix Technology will be supplying the Welsh Bus Data Service (WBDS) as part of our partnership with Transport for Wales (TfW).
This initiative will enhance the passenger experience and transform the way bus information is accessed and utilised in Wales. The WBDS will provide real-time bus data, ensure passengers have access to accurate information about bus arrivals, departures, routes, and service updates. With Vix's expertise in data management, integration, and user-friendly interfaces, we are committed to delivering a seamless and reliable service that empowers passengers to make informed travel decisions.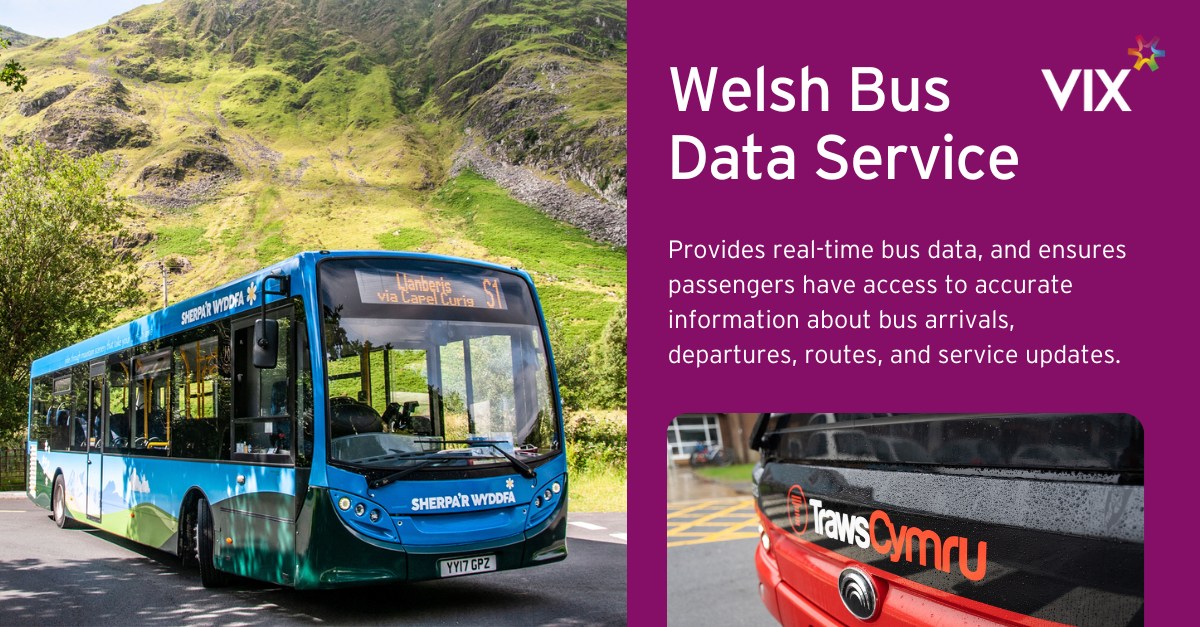 Collaboration is at the core of our approach, and we look forward to working closely with Transport for Wales and bus operators to ensure the WBDS reflects the actual status of bus services, resulting in an exceptional user experience.
We are especially grateful to Jane Purdie at Transport for Wales for entrusting us with this significant responsibility. This partnership marks an exciting chapter in our journey to revolutionise the way people move and connect within their communities, and the opportunity to shape the future of bus travel in Wales.

Find out more about Data Services at Vix below.