Vix Technology achieves Highway Electrical Registration Scheme (HERS) Gold status
26 October 2022, UK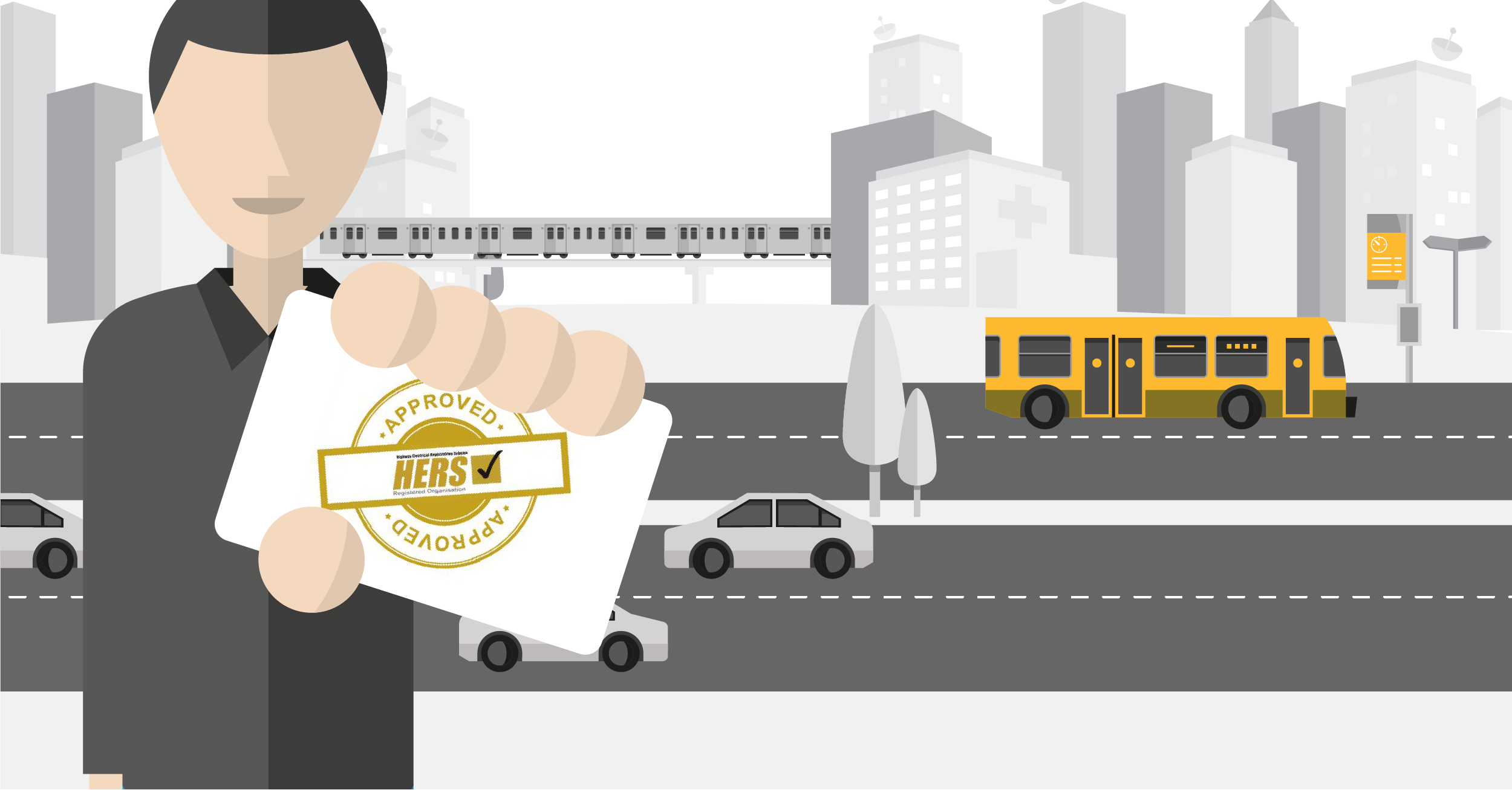 Vix Technology (UK) is proud to announce that we have been awarded the Highway Electrical Registration Scheme (HERS) Gold status.
Receiving Gold status shows Vix's commitment to the industry standards set by the Highways Electrical Association (HEA) – authorised administrator of HERS – and ensures our engineers are highly skilled and able to safely install, maintain and support a wide range of highways electrical assets and real-time information infrastructure for our customers.
While all organisations operating within the highway electrical sector must be registered to the HERS, to achieve Gold status there are a range of conditions which must be met – including having at least 80% of our registrable employees registered to the HERS, and in possession of standard HERS cards. HERS registration is achieved once all operatives pass Highway Electrical Skills Academy (HESA) approved training modules and demonstrate continued competence through regular audits.
Over the last 18 months, our UK field operations team have demonstrated their commitment and professionalism in meeting the strict criteria required by this prestigious Gold award status. This qualification measured their competence in installing, commissioning and/or maintaining highway electrical equipment. Bi-annual audits conducted by the HEA ensure that Vix will continue to adhere to the relevant standards, training and competence, and demonstrates our continual improvement in these standards and ISO9001 requirements.
Achieving HERS Gold is an endorsement of Vix's commitment to industry leading standards and continuing to set a high standard of health and safety while delivering electrical works on assets in the Highways environment.
---
About HERS and NHSS8
The Highway Electrical Registration Scheme (HERS) is the highways electrical industry compliance auditor and assessor providing assurance of adherence to the strict standards of ISO 9001 & National Highway Sector Scheme 8 (NHSS8).
HERS is administered by the Highways Electrical Association (HEA), a trade association with a history expanding over 65 years. The HEA is one of the UK's largest and most influential bodies within the sector, representing over 100 organisations whose contract services range from street lighting and traffic signals to highway communications.
HERS cards are issued by the JIB/SJIB under the Electrotechnical Certification Scheme (ECS) and is the only card scheme that is recognised and endorsed by the electrotechnical industry. The ECS Card scheme runs across the entire UK. They ensure that the person issued with the card has passed all competency levels for the role that they are required to do and demonstrates they are trained to the highest industry standards required.
The National Highway Sector Scheme 8 (NHSS8) was developed to highlight the requirements of ISO 9001:2015 that apply directly to the highway electrical sector.