Vix South Africa showcases at 2018 iTransport and UATP Conference and Exhibition
26 June 2018, UK
Vix Technology South Africa recently exhibited at the 2018 iTransport and UATP Conference and Exhibition held at Gallagher Convention Centre in Midrand, Johannesburg.
The Vix team had the opportunity to engage with key stakeholders and clients in the transport industry locally as well as delegates from Namibia during the two-day event. Built off the success of the flagship event first held in February 2017, the second i-Transport and UATP "Go Green – Go Smart" Conference and Exhibition took place 18-20 June at the Gallagher Convention Centre in Midrand, South Africa. Under the guiding theme of Go Green – Go Smart the event focused on "Implementing and Managing Integrated and Sustainable Transport Systems by aligning Transport, Land-use and Economic Planning."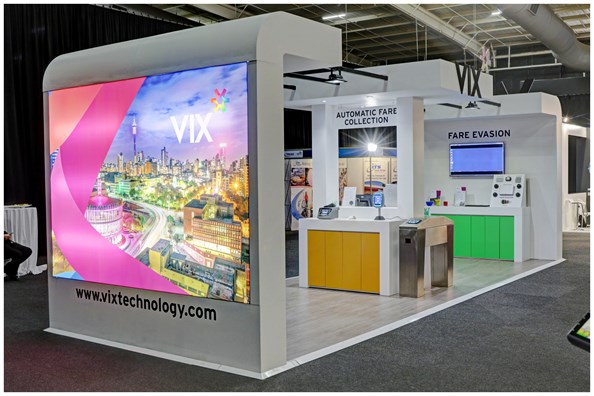 The conference and exhibition is aimed at both the public sector and the private sector involved in or with an interest in transport, specifically:
Transport policy-makers and planners
Public transport planners, designers, implementers and operators
Land-use planners
Economic planners
Consultants
Service providers
Intelligent Transport System (ITS) specialists in all domains
Public authorities, metros and cities/towns with a responsibility of providing transport infrastructure and services
Transport and Logistics operators
Freight and Logistics planners and operators and supporting industries such as fleet management and tracking
Equipment suppliers to the transport industry, including R&D, importing and distribution agents
Systems Integrators
Safety & Security services and equipment suppliers in the transport setor
Law enforcement in the mobile environment
Researchers, lecturers and senior students in the respective sub-fields of transport
The event aims to:
Showcase local and regional projects against international bench-marking
Share knowledge regarding innovations and new approaches
Bring buyers and sellers together
Facilitate greater co-operation between ITS and Public Transport
Highlight the role of 'Future of Public Transport: Go Green – Go Smart' projects as enablers for the development of Smart Cities 
---
For more information about Vix South Africa please contact us. Check out our Events page to see where in the world Vix Technology will be next.