Phoenix Transit Riders Embrace New Plan and Track Mobile App
31 August 2021, Phoenix, AZ
The new Valley Metro: Plan and Track mobile app is off to a great start! Introduced last month for the City of Phoenix and Valley Metro transit agency by Vix Technology and its sister company Unwire, the multi-modal trip-planning app has already surpassed 10,000 downloads—and adoption is accelerating. Transit riders across metro Phoenix now can plan trips, calculate travel durations, and see the real-time location of Valley Metro buses, trains, and the upcoming Tempe Streetcar. And mobile ticketing is on the way next year, allowing riders to plan, book, and pay for their travel in one powerful and easy-to-use app.
Valley Metro: Plan and Track is the first deliverable of a transit infrastructure modernization being built and deployed for the City of Phoenix and Valley Metro by Vix. The project moves Valley Metro from a primarily cash- and paper-based fare system to a digital platform that will accept QR codes, smartcards, and more. The system will also offer a robust retail network where riders that prefer to pay with cash can load cash at hundreds of convenient locations throughout the Valley of the Sun. Once complete, the new platform will provide passengers with a frictionless regional travel experience by bus, light rail, and the future Tempe Streetcar.
The Vix Team is pleased to support the modernization of transit in Phoenix, deploying an award-winning mobile app that will be integrated with our Pulse fare collection engine, and incorporating Vix devices for electronic validation and contactless payments. By deploying this proven system, Vix is delivering an integrated solution roadmap for operators and a better customer journey for riders across metro Phoenix.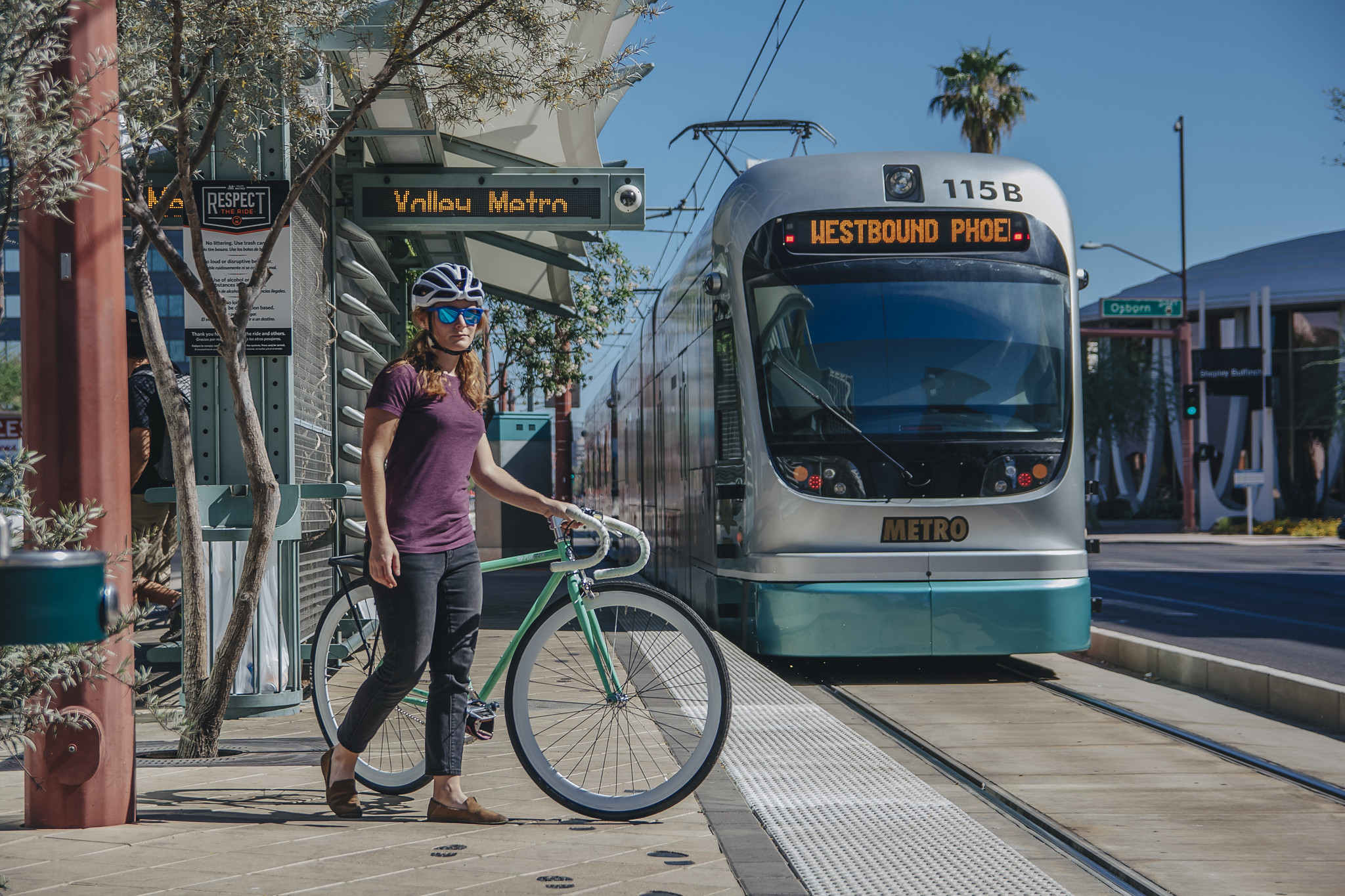 Contact us to learn more about mobile ticketing or any of Vix's transit solutions.