Quality Bus 2023
November 6, 2023
Leicester, UK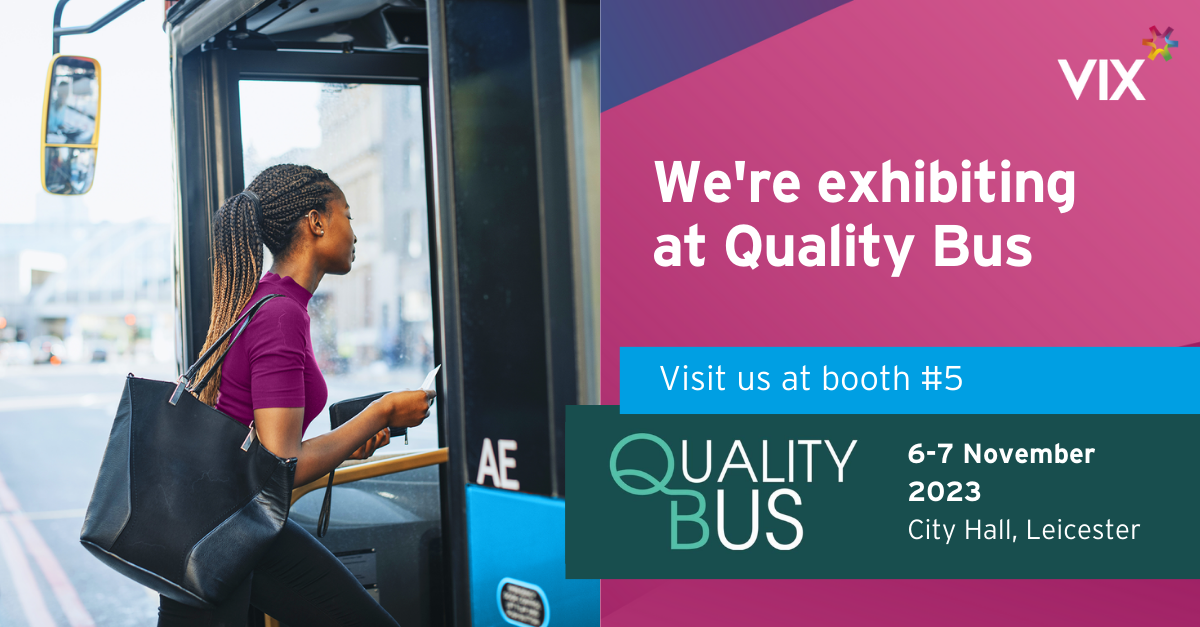 Connect with Vix at Quality Bus 2023!
Quality Bus is the premier event for those responsible for designing, planning, supplying and operating quality bus routes and networks in the UK.
Vix Business Development Manager, Matthew Wilks, will be presenting Real time information for all – a detailed look into the real-time battery displays delivered for Leicester. Be sure to catch him during the next generation bus services session at 1:45pm on Tuesday 7th November!
Come see the Vix team at booth #5 to discover how Vix's modular approach integrates partner and legacy technologies to create best-in-class ITS solutions.
About the event
Produced by the Bus Centre of Excellence and Landor LINKS, this gathering will respond to new opportunities created by wide-reaching changes in bus strategy, policy, funding and innovation.
Location: City Hall, 115 Charles St, Leicester LE1 1FZ, United Kingdom.