Accelerate: Rail 2023
March 21, 2023
London, UK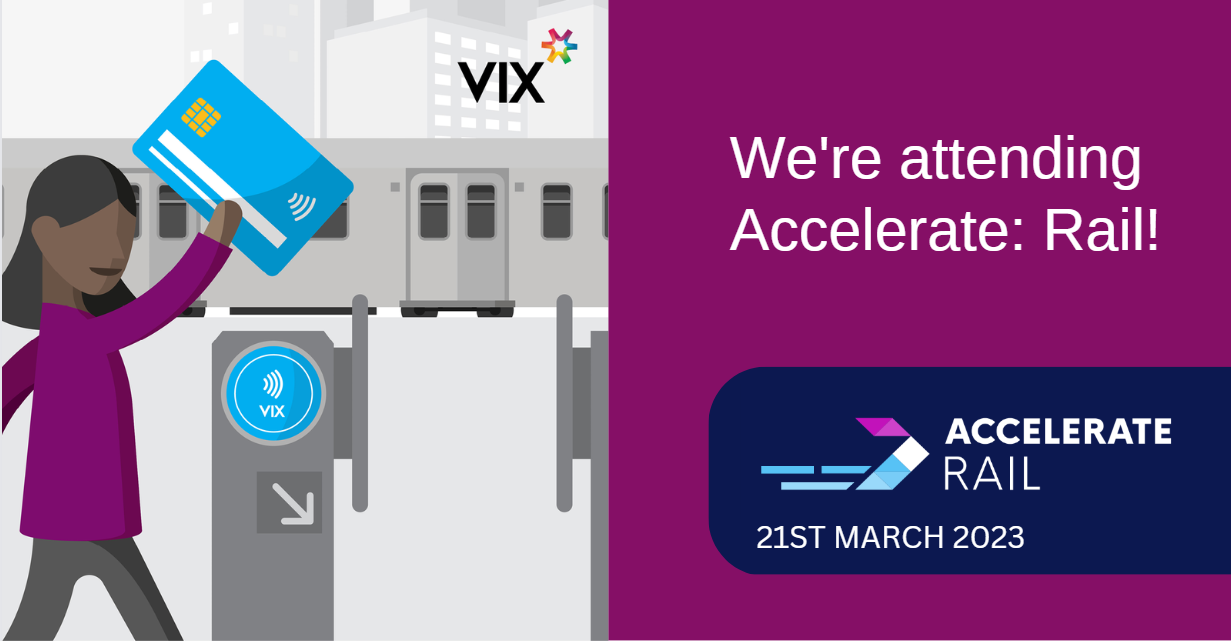 ACCELERATE: RAIL 2023
Vix is proud to be the Silver sponsor of Accelerate: Rail 2023 on 21st March 2023, where Vix Product Director Sue Walnut will speak on The Future of Ticketing and Fares: from Centralisation to Digitalisation.
This event brings together influential leaders in the rail industry to challenge critical issues, across the GBR transition, digitalisation, sustainability and more. It provides an opportunity to connect with the industry's biggest infrastructure bodies to push innovation forward.
Accelerate: Rail is happening at a time of significant change, including navigating reforms, pushing sustainability initiatives, and working towards a better connected, accessible, and reliable journey for passengers.
We look forward to seeing you there. If you're attending, please get in touch via the event app.