Vix Employee Spotlight – Sue Walnut, Product Director, UK and Ireland
08 June 2022, UK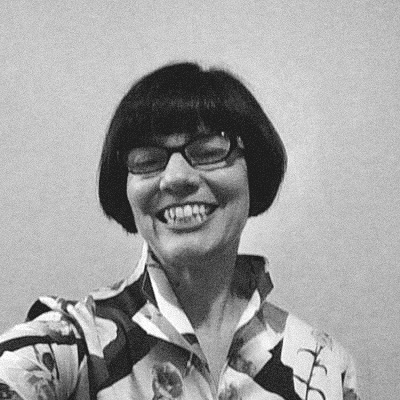 We next head to the UK and shine a spotlight on Product Director, Sue Walnut.
Having built a successful career covering market analysis, project management, data, and all areas of Information Technology, Sue utilises her considerable talents (and infectious passion) to lead our UK-focused product strategy.
Read on to learn more about her thoughts on working at Vix, advice for young women pursuing a career in tech, the future of transit ticketing and more.
How long have you been with Vix?
I joined Vix in November 2020 – a Pandemic move!
Tell us about your current role.
My title is Product Director, UK and Ireland. I look after the products we develop out of the UK, such as our RTI suite of products, and our UK-focused AFC products. My responsibilities include product strategy, key deliverables and, of course, the amazing teams who make our products what they are!
What do you enjoy most about working here?
The people, the people and the people. Friendly, helpful, and wildly capable.
What is Vix's biggest strength?
Can I say the people again? Apart from the people, I genuinely believe that Vix has some truly great products. I'm really excited about the possibilities that our RTI system offers in an integrated world as a powerful large-scale Realtime IoT engine. That kind of processing is more and more important across all elements of passenger experience. And of course, the network visualization in our Horizon system is second to none! Our next generation AFC products are demystifying the complexities of fare rule construction and device management through intuitive UI design. We're taking that easy user experience through to the driver and preparing for a seamless transition to ABT. I never tire of enthusing about what Vix has to offer the industry!
As a Woman in Tech, what would be your advice for young women considering a career in the industry?
Great question! I'll say: know your stuff, bring your lived experience, but take chances. To be fair, that would be my advice to anyone!
I love that nearly half of our near-shore developers are women, but even better that it's normal and no big deal. I so hope that that split is becoming the norm in the UK, as there's no reason at all why it shouldn't!
Public Transport isn't, let's face it, a fashionable industry. My greatest take away from over two decades in transport technology is that if you work hard, learn fast, are resilient, are open to new challenges, and generally get along with your colleagues, opportunities will come your way regardless of any kind of traditional barrier.
What is your perspective on the future of the industry?
This is a huge subject! I think the future is bright for public transport, even if it may not feel like it right now. Although the Pandemic eviscerated public transport, and passenger numbers are not what they were pre-covid, I see post-covid as the catalyst for really looking carefully at the proposition offered to the public, in a way which would have taken a lot longer to get to pre-covid. I am very excited about how cities and operators are seizing the challenge!
I am always talking about the future of ticketing as being validation – simple digital tokens that are easily accessible, and a charging mechanism that is trustworthy and flexible.
What would you say inspires you?
I am driven to make a difference in the world, and if what I do and Vix does makes a positive difference every day to hundreds or thousands of people, that will do for me.
How do you wind down after work?
When I'm not working, I'm usually doing something and not winding down!
I'm a 4th Degree (Dan) black belt at Taekwon Do and am often teaching classes (5-6 per week) or going to training myself. Just last month, I was an instructor at a community workshop offering free self-defence training for women, which was a fantastic experience!
I'm also really into live music and go to gigs and concerts as often as I can manage. I was hauled along to see Sonic Youth when I was 14, and the joy of live music in small venues has just never left me. In the past month, I've been to see OSees, Low, Divide and Dissolve, Mario Batkovic, and Gazelle Twin, amongst others.
And if I'm not at a gig, I'll find new music to relax to.
How do you describe what you do for a living to family and friends?
"I work for a tech company that specializes in transport technology and have teams of developers creating amazing stuff! Like: Ever catch a bus in [X] and see the sign at the stop telling you when the next bus is? That's us. Ever buy a ticket on [Y] bus? That's us, too."
Seen anything lately that made you smile?
I've just spent the week away working in Manchester and when I arrived, I saw a spill of hundreds of paperclips on the ground outside the rail station. It was so random, and then so anachronistic; yeah, it made me smile.
What's the best piece of advice you've ever received?
Oh, I've received some really good ones!
If you're looking for a snack, understand whether you're hungry, or just bored;
If you want your staff to deliver what you want, let them know what you expect them to deliver;
If you like it and it fits and you can wear it for work, buy it in two colours. Which I think is still relevant even in our WfH age!