Vix Employee Spotlight – Samir Bouzina, Project Manager
11 May 2023, UK
This month we shine the Employee Spotlight on Project Manager, Samir Bouzina from Vix France.
Having been with Vix for more than 3 years, Samir thrives on thinking like a customer by delivering high-quality projects while keeping the rider at the forefront of his decision-making process.
Read on to learn more about Samir.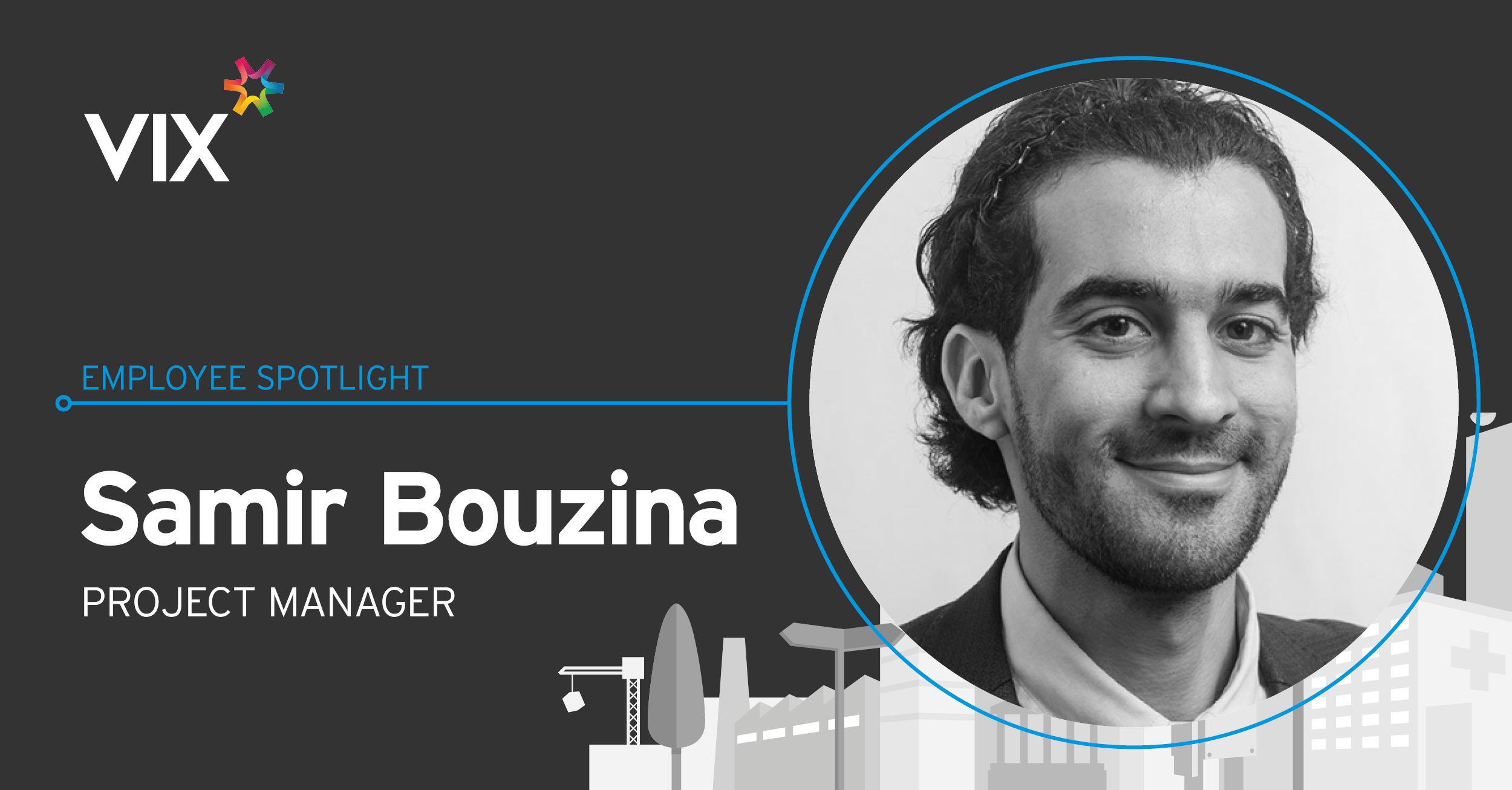 How did you get your start here at Vix?
Vix Technology France was searching for a PMO to help project managers monitor and progress current projects at that time (EMV launch + NTBO).
I ended up as a scrum master for the System integration team to support them on delivering qualitative releases to the customer.
Less than a year after I joined Vix, I was working as a PMO at the same time.
What is your current role?
I am currently working as a Project Manager for Brupass Digital.
What would you say drives you?
I start my day with one goal in my mind: Deliver added value to the customer and ensure that the riders have the most seamless experience possible through their transit.
What is your current focus/project?
I am working on stabilizing the EMV validator software with the engineering teams and ensuring the best possible start for the different Brupass Digital project pilots by defining them with the customer.
What are some of the more significant changes you have seen with transit as a whole since you started?
After Covid-19 pandemic, we observed a paradigm shift in how the users view and use transit. They are after an increasingly multimodal and interconnected system using Mobile Ticketing. Instead of using multiple applications or transit cards, they want to use only one application throughout their journey.
What do you like most about your career?
Project management was always a career that I looked up too. I have an enormous chance to observe direct results from the hard work I put in my projects, positively impacting how the riders transit through the system.
What career goals are you working towards?
Deploy more transit systems in production and work on increasingly bigger bids.
How do you describe what you do for a living to family and friends?
I travel with my family and friends through a Bus, Tram or a Metro and show what system I worked on deploying in production. This is a thrilling experience!
What parts of our mission do you connect with?
Definitely, thinking like a customer.
In my day-to-day interactions and tasks, I always ask myself: "If I was the one who is using the transit system I am working on, would I be delighted by the experience Vix is providing?" That's why I always have the rider's experience in my mind.
What book or TV show currently has you hooked?
The show that got me hooked was undeniably Squid Game. I binged watch for like 3 days.
What's your favorite place you've ever visited?
Even though it's not very far from where I stay, Paris had and will continue to have a special effect on me.