Vix Employee Spotlight – Paul Grobler, Head of Platform and Security
27 April 2022, Australia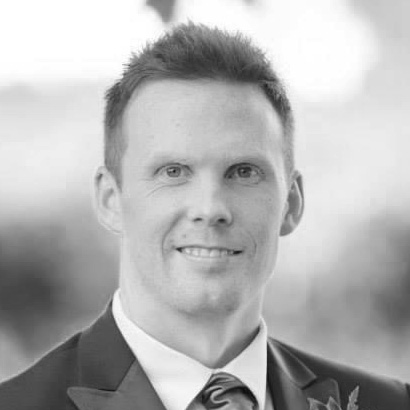 As we continue our Employee Spotlight series, we're excited to highlight one of the many talented Vix employees from Perth, Australia!
Information security is absolutely vital to ensuring the resilience and overall security and safety of customer solutions. Vix takes its role in transit payments and information seriously, proactively protecting the data of our customers and their riders. No doubt this is a tremendously important role, and lucky for Vix, we have Paul Grobler to tackle this critical and complex job.
Read on to learn more about Paul's view on the future of payments and more.
How long have you been with Vix?
I've been with Vix for 12 years now.
Tell us about your current role.
My current role at Vix is Head of Platform and Security. The responsibilities of the role include the management of our Cloud Platform Engineering, Cloud IT Operations and Cyber Security.
How did you get into platform security?
I've always had a big interest in cyber security and when Vix moved to the Cloud, we also started to develop open payment systems. It really highlighted the need to have strong cyber security and Cloud expertise. As a result, I aligned some personal development and my general career aspirations to that trajectory.
What do you enjoy most about working here?
The People. Vix has really smart talented people employed and I've had the privilege to meet and work with many of them across the globe over the years. In addition, I think Vix is a unique technology company that is evolving pretty quickly, which also makes it a really interesting place to work.
Which of our company values do you connect with most?
"Think like a customer" and "focus on what matters." It is of paramount importance to keep the needs of our customers (and their customer) front and center with everything we do as a business.
What would you say inspires you?
There is nothing more inspiring than delivering a big piece of work. The completion of recent Cloud migrations and delivering other significant outcomes for Vix, and subsequently our customers, really inspires me.
What is your favorite thing about working in transit?
The fact that I truly believe in what we do as a business to create a better customer experience in the transit industry. Transit plays such a key role in social equity, and it's rewarding to be a part of that.
How do you envision the future of transit payments?
I think customers would like to see the token/device completely moved into their pocket (mobile phone). I think it's important to support all types of payment options to give customers complete choice, but I do see a more seamless experience by the use of NFC, mobile, perhaps even biometrics like facial recognition being used for payments in future.
How do you wind down after work?
The gym for me is the best way to decompress, and spending time with my family and dogs.
What book or TV show currently has you hooked?
"The TB12 Method: How to Achieve a Lifetime of Sustained Peak Performance." This book has some good insights into Tom Brady's workout regimes, and how he remains top of his game in the NFL at 45 years old!
If you could wake up tomorrow with a new skill, what would it be?
I would love to wake up with the ability to pilot a Boeing 787 Dreamliner.
What's the best piece of advice you've ever received?
Focus on the things that are within your control.