Vix Employee Spotlight – Gavin Wilson, Head of Cloud Operations
07 February 2023, UK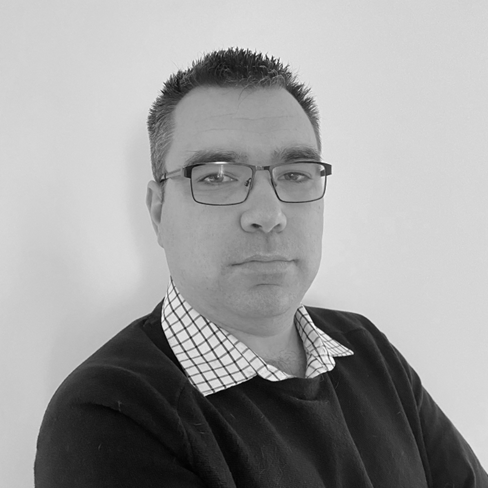 Gavin Wilson, Head of Cloud Operations in Cambridge, UK, has been with Vix for 10 years.
He thrives on people engagement, relationship building and lifelong learning to achieve great things together. He is driven by the ability to better an outcome, whether that's a customer, a colleague or a project.
Read on to learn more about Gavin.
---
How did you get your start here at Vix?
I joined Vix UK back in 2008 as Field Engineer in support of the growing ITS equipment across the East Anglia region, I held a number of different roles within the region before leaving during Christmas 2011. I returned to Vix in June 2012 as a Technical Support Engineer and have held many positions since.
What is your current role?
Head of Cloud Operations.
What would you say drives you?
The ability to better an outcome, whether that's a customer, colleague, or project.
What is your current focus/project?
My current focus is working on AWS governance and control, with a side of tooling ratification and monitoring improvements.
How long have you been in the transit industry?
15 years, it's scary this has gone so fast.
What are some of the more significant changes you have seen with transit as a whole since you started?
The covid impact on the transit industry was such a changing moment. It took all plans and statistical trends, and threw them out the window. Having been a part of the recovery plans with our customers, it's great to see the innovations and changes they continue to push on with.
What is your perspective on the industry and its future?
Along with the continuation of the integrations of transit system, I believe the focus around carbon footprint will become a deciding factor in the decision making. I see Co2 based pricing sitting alongside the zonal and usages-based capping we see today.
Have you ever visited another Vix office? If not, tell us which you would like.
I've had the pleasure of visiting most of the offices around the globe, however I would like to take a tour of our system in Rome and meet the teams.
If you and your team could do one 'all expenses paid' activity together, what would you like to do?
It would have to be a zero-gravity flight, I'd love to take all the weight off their shoulders for a few moments.
What do you like most about your career?
People engagement, relationship building and learning something new continually.
How do you wind down after work?
A walk down through the fields with the dog, keeping the phone at home!
What's the best piece of professional advice you've ever received?
Two pieces of advice have stuck with me over the past years, "What gets measured, gets managed." and "You can't control how someone else behaves, but you can control how you react."
If you could wake up tomorrow with a new skill, what would it be?
Be fluent in French.
What's your favourite breakfast cereal?
Bee Poo as it's known in our house, or Kellogg's Honey Pops to everyone else.