Vix Employee Spotlight – David Maitland, CEO
25 January 2022,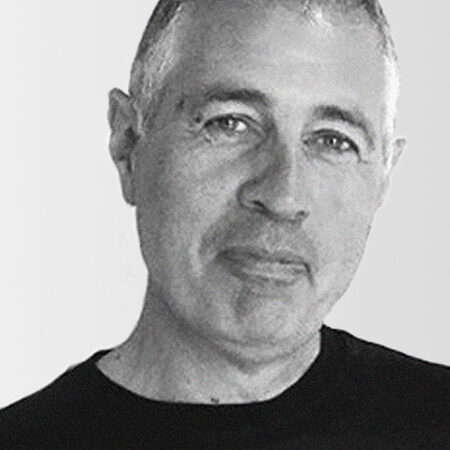 David Maitland is not new to Vix. Prior to his appointment as CEO, David was serving Vix on a global level as Chief Operating Officer, running Vix's Automatic Fare Collection (AFC) operations and its Intelligent Transport Solutions (ITS) divisions. David has a strong background in Transit Operations in both rail and bus operating businesses, with a mix of roles across retail, operational management, IT and HR Management—working extensively across Asia, the US and Canada.
Read on to meet our CEO, and learn more about his background in transit, fare collection and technology—and what he brings to the organization to shape Vix's bright future.
How long have you been with Vix?
Just over two years, though I have known Vix as a supplier for more than 10 years – I've always thought they were a great firm, with bags of great people, ideas and a real service attitude, and it's a pleasure to be able to lead them.
What do you enjoy most about working at Vix?
It is the people and culture–we have a very can-do attitude, and a real focus on the customer. I really like the culture of the business. You can often tell how a business thinks about its customers by the language it uses internally, and our language internally is filled with respect and focus on customer needs; it is about how we can help them deliver great service to their passengers and support them.
What do you value most about Vix's purpose and values?
My personal favourite value is 'think like a customer.' Early in my career I was lucky enough to work for one of the Ford family, and his mantra was look after your customer and your people, and the rest (growth and profit) will work itself out. It is something I've lived by ever since, and still believe to be true.
How are you driving customer experience at Vix?
I think there are two ways in which I am looking to drive customer experience and a focus on customer experience within Vix. Firstly, it's about the language we use and how we talk about our solutions in terms of how they can help our customers and their passengers. Secondly, we need to become more passionate about the many issues which our customers need to deal with.
For example, one of the challenges of transit is that it is a microcosm of many local issues, and can be instrumental in improving people's lived experience, as well as their economic well-being. Let's face it, many public transport riders are often unable to afford a car, have a disability which makes public transport the ideal solution, or have financial limitations which makes it hard for them to benefit from discounted fares (such as season tickets), and therefore, I'm really interested in how we at Vix can help solve some of these issues, and those of social inclusion and fare equality.
What is Vix's biggest strength?
Customer focus. We are clearly a very technical organisation with great strength and depth in our engineering and software skills. However, I think our biggest strength is our incredible customer focus; this is reflected in our customer satisfaction scores which are certainly upper quartile. I wouldn't say everything is perfect, and in our complex delivery environment, things do go wrong, however, it is how we respond that is critical, and more importantly how responsive to our customers needs and challenges overall.
What was the path you took to get to where you are today as CEO?
I would say it was by accident to be honest. It wasn't something I was looking for. I have worked in a range of roles within the transit sector for the past decade, doing a mixture of operational and commercial roles in both rail and bus operations.
What is it about transit that has kept you in this industry?
The thing about transit is that it affects everybody; it is one of those pervasive areas of our lives that is critical to a very large number of people in their daily lives. The majority of passengers in cities and larger towns rely on public transport to be able to run their lives: get to work, go to the cinema, and all the other things that many people take for granted. Having a system which works for them is critical for their lives, and given that my real passion is around social inclusion and equity, I feel I'm able to contribute in my professional life by working in transit.
How do you envision the future of our industry?
I think we can expect a lot of change in our industry over the next few years. On one side, we have the whole sustainability and equality question which will encourage both the use of public transport but also the use of new technologies such as electric buses and demand responsive transport. On the other side (the one where we tend to operate), it will be more about how we enable all passengers to travel seamlessly and use the new technology that is being developed in the payments sector. We cannot underestimate how much change is affecting payments and cash, and how much more there is to do over the next few years. I think we can all see how we pay for things we consume will change.
I remember when Microsoft decided to move to a subscription model for their Office software, and the debates that took place within that business. And yet it turned out to be one of the best things Microsoft ever did—it really has transformed how one consumes that product and in fact was a fore runner to the whole Software as a Service (SaaS) model.
We can already see how new payment methods and ways to manage our finances are affecting consumers around the world, and this will impact transit heavily over the next few years.
What do you think are the biggest challenges our industry will face in the next five years?
I would highlight two specific challenges: on the demand side, there are really too many players in this market. We can expect some consolidation over the next few years.
On the supply side, the agenda for our customers is becoming much more complicated—there are issues of sustainability, social inclusion, cost reduction, and encouraging people back into transit in cities and locations which have been badly affected by the pandemic. As a supplier into this sector, we need to think differently: less about the technology, and how our customers can meet their objectives using our solutions.
What makes you excited about Mondays?
One of the best things about this job is that I get to talk to customers about the challenges every week and given that I have a background from transit operations I can really empathize with many of the opportunities they deal with on a day to day basis.
Talk about an accomplishment that shaped your career.
I used to work on the railways, and early in my career I was responsible for the HR and IT departments for network SE in the UK, which is about 40% of the UK rail network. Industrial relations at that time were highly confrontational and the shortage of train drivers meant that the relationship between employer and the driver's trade union was very fraught.
I used to spend a lot of time out on the network, being with drivers in their cabs or messes and talking to them about their issues; I would often meet them on the first train in the morning or be around on the late shift to talk to them. This strategy and facetime was quite unusual in what was a very hierarchical industry at the time.
We had a particular issue one time which started to get out of hand and was leading towards industrial action and a strike. The situation progressed and in the final vote the drivers decided not to take industrial action.
I found out later from one of the senior shop stewards that the vote had gone to the wire, but in fact one of the drivers had stood up at a critical moment of the meeting and said that he knew me personally, and he didn't think that what was being said was true and that they shouldn't take industrial action at that time. I was told later this moment changed the vote.
This has always stuck with me, and the takeaway here is to be genuine, authentic, and respectful of people, and in the end, it will pay off.
What do you enjoy doing in your free time?
I'm a rower, and anyone who rows also knows it can become an all-consuming hobby, as well as painful. In a crew boat, you have to work together as a team, it is a true team sport, and there isn't the option to give up half way through a race! This is true in life, is it not?
Last question—any advice for aspiring CEOs?
Be careful what you wish for!
---
The entire Vix Team is thrilled to have David Maitland at the helm, and we're excited to help him realize his vision and strategy.