[Infographic] Improving the Rider Journey with Real-Time Information
13 January 2022,
Improving the rider journey is key to increasing ridership, particularly with regards to passengers who have alternative transit choices for their journey. One of the strongest ways to do so is providing live service information to passengers, empowering them to make more informed transit decisions. Real-time transit information can significantly enhance the passenger experience, reducing anxiety levels whilst waiting for transit services to arrive, helping to reduce the overall number of service complaints.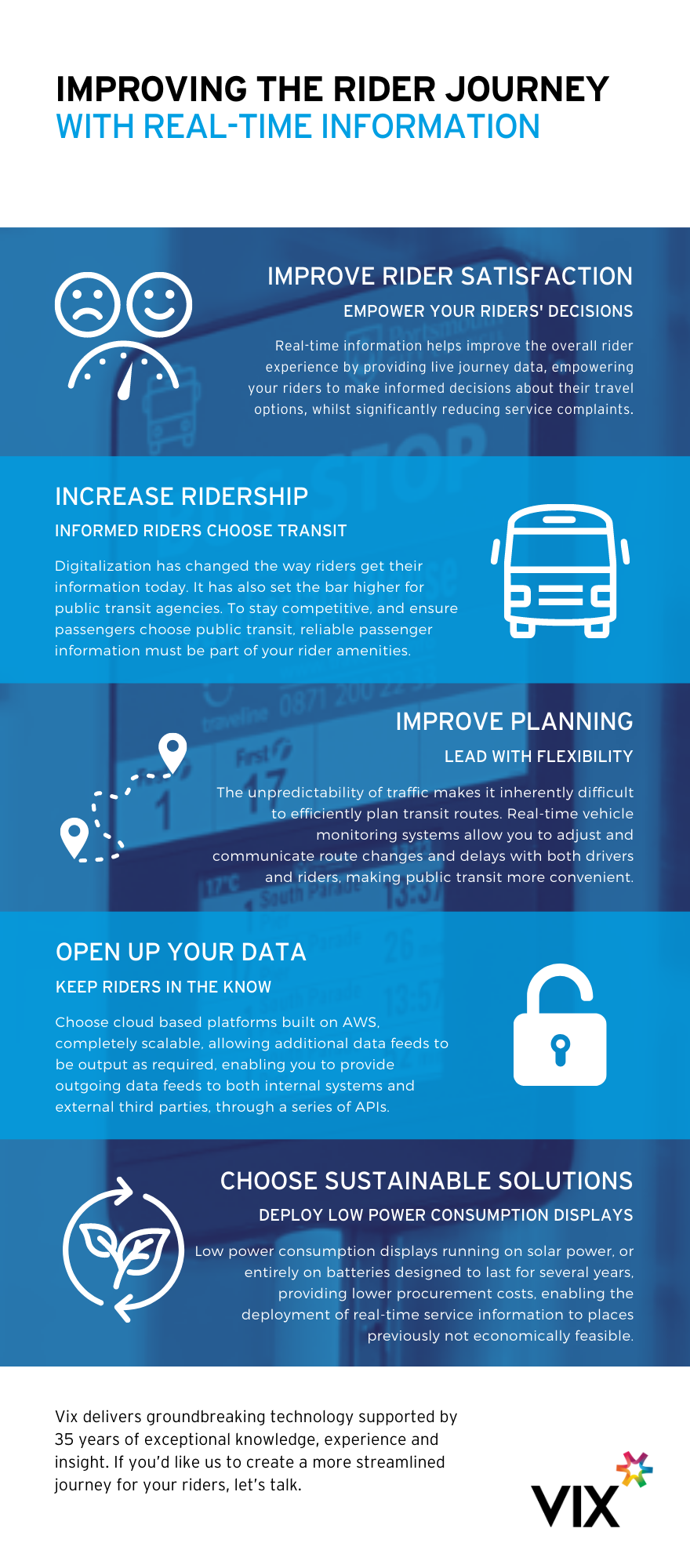 Contact us to request more information or a demo of our ITS solutions.