How public transportation can help drive a more sustainable future
21 April 2022,
Earth Day, held every year on 22 April, calls for us to invest in our planet. It's about raising awareness on climate change to build a prosperous and equitable future.
The road to a sustainable future includes daily decisions within everyone's reach, and making changes in how we get around is one way individuals can significantly cut their carbon budget.
So, how can public transport help individuals and communities create a green future?
Gary Trow, Vix's QHSE Officer, shares his thoughts on reducing CO2 emissions by using mass transit, and how Vix's solutions can encourage a shift from private automobiles to public transport.
---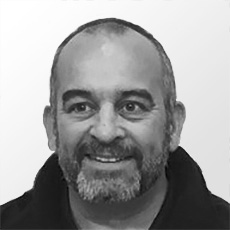 Right now, climate change is one of the most urgent challenges facing our planet. It impacts everyone and everything, all of us have a responsibility however small to make a difference.
At the UN Global Climate Change Conference (COP26) held in Glasgow, November 2021, public transport was the main transportation used by the delegates-coaches and buses powered by green energy.
The transport industry accounts for 24% of global CO2 emissions (majority from fossil fuels). Transport companies and partners can reduce the environmental impact by working together on greener, smarter, and more efficient ways of travelling. This comes in many forms including sustainable hardware, hydro and electric vehicles, and ease of public use.
Individually, riding public transport is one of the most effective ways we can take to conserve energy.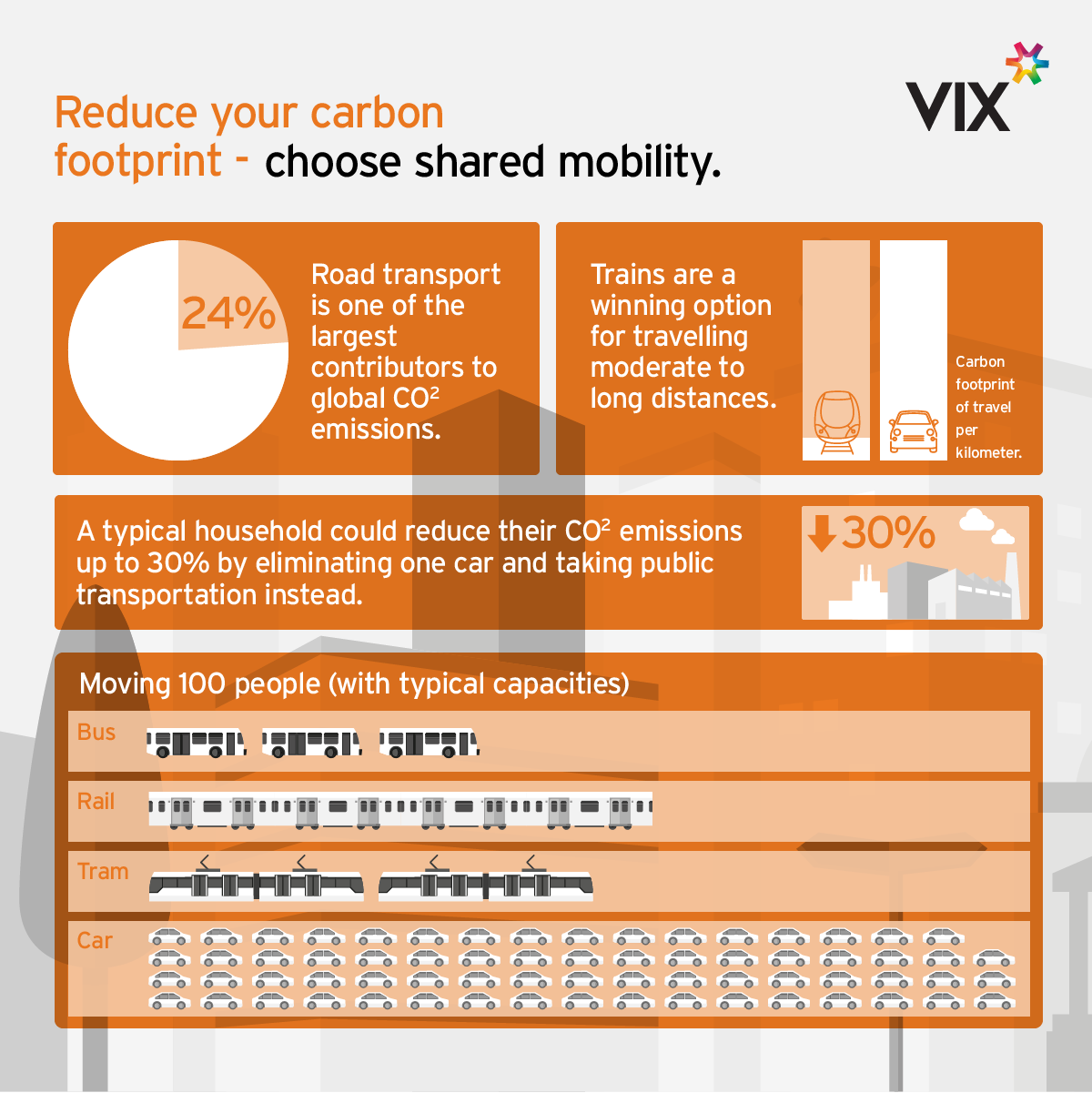 For example, if a single individual changes from a 20-mile (32-kilometre) commute by car to utilising public transportation, they can reduce their annual CO2 emissions by approximately 9-10 kilograms per day. That is equal to 10% reduction in all greenhouse gases produced by a typical two-adult, two-car household.
By eliminating one car per household and taking public transportation instead of driving, a savings of 30% of carbon dioxide emissions can be achieved.
Using public transport reduces many factors contributing to climate change:
Fuel dependency – by reducing the need to fill up private vehicle as often / frequently
Congestion – public transportation massively reduces this with footfall and dedicated transport solutions (bus lanes, etc.)
Frustration of traffic jams – slow moving queues of traffic leading to a stressful start to your day
Transit operators are making huge changes to do their part by switching to greener and sustainable technologies, Vix's job is to help them by making our products efficient, convenient, and intuitive. Our mission is to make mobility seamless, encouraging users to switch from private vehicles to public transportation.
Vix products
Vix offers a range of contactless fare collection and validation devices that deliver rapid, secure and reliable confirmation of passengers' right to travel. Our products make transactions easier, quicker, and safer.
Vix Whisper provides passengers a truly frictionless purchase, payment and boarding experience, while also dramatically reducing operating costs for the transit agency. Whisper allows lower costs and greater efficiency, by removing the need to deploy expensive ticket vending machines, handle cash payments or issue proprietary travel cards, moving the whole process to an automated online service. By providing up to the minute passenger data, it helps agencies and operators gain actionable insights and improve service.
Vix Pulse improves the travelling experience by giving outstanding choice, speed, and convenience.
Our Device range is totally flexible, supporting smart cards, bank cards, NFC equipped mobile devices and QR tickets.
Vix Transit Information Solutions provide innovative real-time vehicle monitoring, driver communications and passenger information capabilities that empower passengers to make safer, more coordinated, and 'smarter' use of transport networks.
By providing smarter real-time vehicle monitoring systems it enables transport operators' seamless management of bus, train, and tram fleets so gaps in service can be quickly identified and managed.
We work with 22 operating companies in 200 cities around the world. Our role is an important one, to help transport operators work and manage networks more efficiently, increasing the switch to public transport, and to help reduce CO2 emissions in cities across the world.