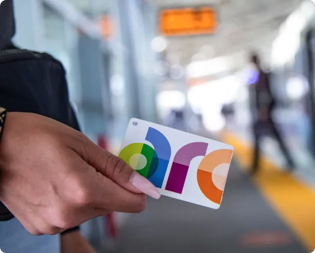 4th November, Edmonton, Canada – Vix Technology is delighted to announce the deployment of new ticketing and validation devices on the Valley Line LRT Southeast, the newest extension of the Edmonton metropolitan region transit system. Starting November 4, 2023, riders will be able to use Vix's ticket vending machines (TVMs) and validators to purchase and use Arc cards and Arc tickets on the line.
Arc cards can be purchased at all stops along the line and must be activated by "tapping on" and "tapping off" using the Arc validators. Users are able to pay for their fares using cash, debit or credit card.
The Valley Line LRT is part of a regional solution which seeks to improve public transportation in the Edmonton metropolitan region. The Vix devices will make it easier and more convenient for riders to pay for their fares on the new line.
The Arc fare collection system, powered by Vix's industry-leading fare collection platform Pulse, joins up bus and train fares across multiple regional transit services to provide a seamless rider experience in Edmonton, St. Albert, Strathcona County, Beaumont, Spruce Grove, Leduc and Fort Saskatchewan.