GIVING PASSENGERS CONTROL
January 19, 2021
Matt Dacey, Global Head of Partnerships, Vix Technology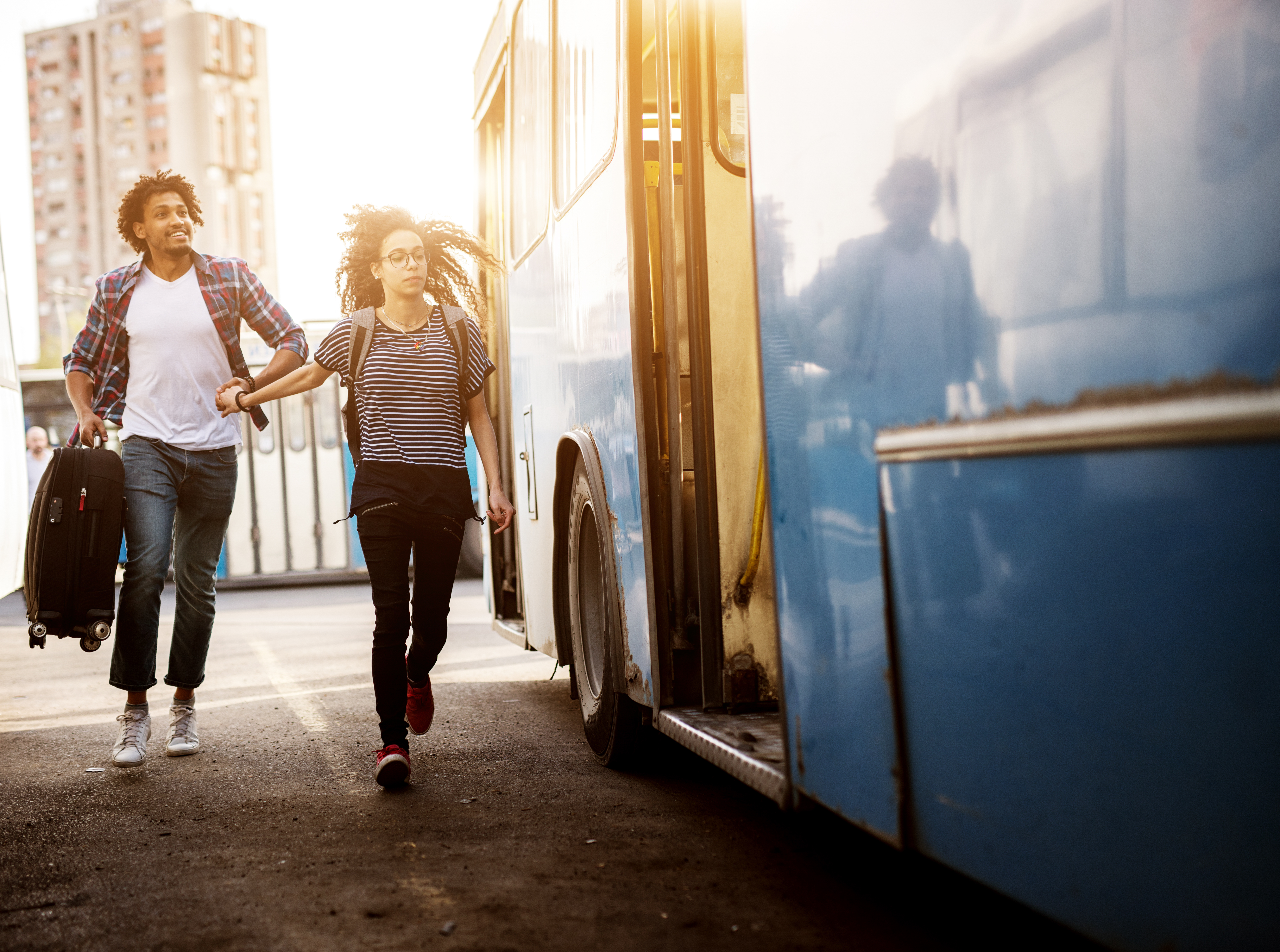 As the mobility landscape evolves to adapt to new travel patterns, nudging non-transit users away from their old habits and towards more sustainable modes of travel has never been more timely or more important.
Public transit has traditionally had a poor reputation for customer experience, often ranking close to the bottom of customer satisfaction surveys relative to other industry sectors (1). While the comparison is not necessarily fair as no other industry sector has such a captive audience (2), there is no doubt the industry still has much to learn from the new mobility players such as ride hailing, or other industry sectors where customer expectations of service levels have been transformed in recent years.
We must now focus on the end-to-end journey
As a supplier of ticketing systems for transit agencies and cities globally for over 30 years Vix's mantra is 'a better customer journey', which reflects the importance we place on delighting the end user. This has traditionally meant trying to reduce the friction of purchasing a ticket to the point where we are invisible. But we now have to think differently and consider our role in the end-to-end customer journey.
How can we help transit agencies realise their goals of increasing patronage and incentivising modal shift away from private car use, whilst driving an enhanced customer experience and improving customer satisfaction scores?
'C' for control
As the adage goes, customer experience in transit broadly falls into one of the three Cs – Cost, Convenience and Comfort. But we believe it's a fourth C – for Control – that can also really help improve the customer experience (CX).
What do we mean by 'Control'? It's about giving customers a sense of autonomy and ownership of their journey and alleviating the feeling of helplessness that sometimes comes from using public transport. It's about turning passive commuters into active commuters.
Providing control includes everything from multi-modal and multi-operator journey planning, through to information on simplified fare structures and providing the most appropriate and easy to understand ticket types for a specific journey. It also includes providing options for paying for the ticket, be it via mobile, contactless EMV, etc. Providing real time customer information to allow passengers to make informed decisions (e.g. 'do I have time to grab a coffee before my bus arrives?') also gives passengers greater control. Allowing riders to rate their journey or their driver is another dimension of control.
When Ruter, the city transit agency for Oslo was developing its customer engagement strategy it identified three key needs across all of its customers: 1 Stop annoying me; 2 Empower me; 3 Appreciate me. Although no two transit agencies are the same, we do believe these three themes are universal in enhancing the relationship between operator and customer.
The right information at the right time
It's about giving consumers the right personalised information at the right time, giving them the ability to make informed decisions at every stage of their end-to-end journey. Inevitably this means the mobile device and its ability to act as the conduit between transport operator and customer will become increasingly important. Obviously, punctuality and reliability remain key metrics for operators, but while congestion and its impact on schedules, especially in urban areas, continues to be an issue, keeping customers updated is critical to help partially offset a sense of helplessness.
Real time information delivered via the mobile device has the ability to not only reduce wait times but decrease overall journey times and increase rider loyalty and overall ridership, anywhere between 2% and 10%. A study by the Georgia Institute of Technology showed that travellers using mobile RTI had waiting times on average 31% lower than those riders using more traditional arrival information. This gives travellers a feeling of being in control, but also associates transit with reliability. An earlier University of California Berkeley study found that users were far more likely to be forgiving of the transport operator if any delays were not the fault of the operator themselves, for example, due to congestion. Therefore letting customers know what is happening, and why, in real time is vital.
Given the results of the Transport Focus 2016 survey that suggested a third of UK bus travellers in some urban areas found their journeys to be disrupted by congestion in some way, this would seem an obvious service for operators to look to deliver to enhance the CX.
While there are of course numerous factors that contribute to the overall customer experience, with cost and convenience still the most important considerations, there is no doubt that creating a seamless, integrated and personalised customer journey will play a huge role in enhancing the perception of public transport, not only for existing users but in helping entice non-users away from their cars and back onto public transit.
Institute of Customer Service, July 2020
Consumer Council Report: Public Transport Why People Use it, Why People Don't and How to Get Them 'On Board', a third of respondents said they had no choice but to use public transport