Vix Employee Spotlight – Christina Belmont, Head of Marketing
24 February 2022, USA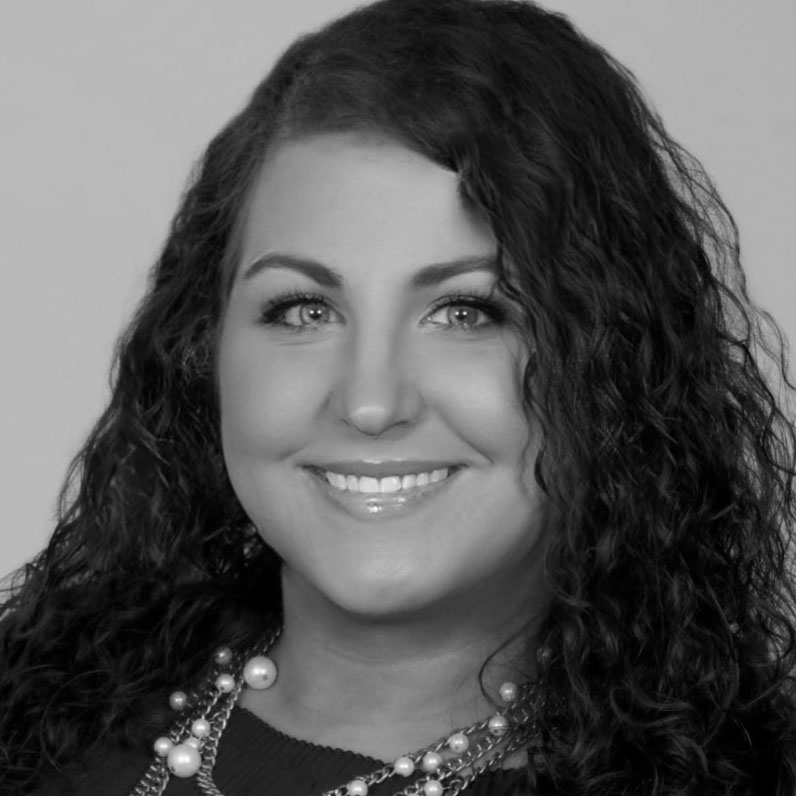 We continue our Employee Spotlight series with Head of Marketing, Christina Belmont.
Having been involved with the transit industry for nearly ten years, Christina is inspired by our common mission of moving people and the role Marketing plays contributing to its growth.
Read on to learn more about what drives Christina.
How long have you been in the transit industry?
I've been lucky to be involved with the transit industry for nearly ten years now—you will be hard pressed to find a friendlier and better industry. My time in this industry has been transformative, and to a degree, it feels like I grew up working in this industry.
One thing that always fascinates me about transit is how there seems to be a common theme of many of us having fallen into this work by chance or luck. But I couldn't be more thankful I did, and I truly wouldn't have it any other way.
You're also involved in the industry outside of Vix, tell us more about that.
I really enjoy the industry involvement aspect of my career, which gives me the ability to give back. Recently, I was elected Chair of APTA's Fare Collection Systems Committee, which is one half of the planning committee for APTAtech. And I'm also currently serving as the Chair of APTA's EXPO Advisory Committee.
Because I am a graduate of the APTA Emerging Leaders Program, Class of 2021, I'm now serving as a National Mentor for the Program. The cohort in this particular class (and of course ELP Team 4) are so exceptionally bright, and I am thrilled to be working with them. Even as a mentor, each of the mentees inspire me and have taught me so much. I am truly honored to be involved with this program.
What would you say drives you?
I'm passionate about pulling together a strong marketing strategy that fully aligns with the organizations' goals, but then really digging into the plan that makes the strategy come to life.
We all experience those long days of calls, meetings, and other distractions—the ones that make you question what you've accomplished at the end of the day. But the beauty of the plan is when you look back at the week, and you can see the incremental accomplishments and wins that move you toward your strategic goals. It can be easy to get lost in the daily shuffle and goings on of a busy, global company, but you'll achieve what you set out to do if you stick to your plan.
What would you say inspires you?
The transit community as a whole inspires me. I've never worked in an industry of such open, giving, inspirational, and roll-up-your-sleeves problem-solving types of people. The relationships I've formed, and the bonds I've forged through the associations, events, committees, and programs have been nothing short of life-changing. I have the pleasure of calling so many people in this industry a friend, all of whom inspire me, mentor me, but also allow me to give back, too. And at the end of the day, we all work toward the same purpose together—the common mission of moving people is a noble and worthwhile service. What's better than improving communities and the ways in which people move across the globe?
What does your average day look like?
The beauty of marketing is that there isn't an average day, per se. Marketing touches so many different facets of an organization that one day is always different than the next. But to me, that's fun!
I love mixing it up and focusing on different, simultaneous projects. Vix's people really are a core differentiator, and I enjoy the fact that my role allows me to interact and work with so many amazing and intelligent people across the globe. Some days I have calls at 8am and other days I have calls past 8pm, but the high-level of collaboration at Vix is a constant—we are all in it together.
What does your role bring to the business?
Marketing can contribute to an organization in so many ways. Beyond adherence to the brand, marketing can be a strong driver in an organization. We are so much more than just a brand shepherd; marketing is the voice of an organization—we set the tone and messaging. Everything from sales enablement, content strategy, social media management, thought leadership, storytelling, internal and external communications, public relations, product launch and event planners, website managers, graphic designers, and so much more.
At its core, though, marketing is geared toward growth. If you educate customers and prospects, keep them engaged, and create a strong positive reputation—the business will be poised for growth.
What are some of the more significant changes you have seen with transit as a whole since you started?
I've seen an industry brought to its knees. The speed at which ridership fell at the onset of the pandemic is nothing short of catastrophic. But there's a silver lining. This is an industry of fighters and innovators working to bring ridership back.
This industry has a bright future, and you can see the confidence in us with record-breaking funding across the globe. Now it's up to us to make the smartest decisions possible—all focused on the rider journey.
Have you ever visited another Vix office? If not, tell us which you would like to visit most.
I have yet to visit a Vix office! I've been with the company just short of seven months, and have not made it to a single office due to COVID. I'd really love to visit all three of our HQs in Seattle, Cambridge and Perth.
Everyone at Vix has been incredibly welcoming and accessible, but there's nothing like getting to sit down with colleagues over coffee or a meal to really get to know them. We spend so much time with the people we work with, and it's particularly important for me to get to know them on a personal basis.
And of course, I wouldn't mind visiting some of the regional offices, too—Vix is fortunate to have offices in the most beautiful countries in the world.
What parts of our mission do you connect with?
Vix's mission is all about making mobility seamless, which I am 100% behind. As someone who has been bitten by the travel bug, I love to check out and experience transit when I travel. But I still sometimes struggle with navigating an unfamiliar transit system. And if someone who has worked in transit for a decade struggles, imagine what our riders experience. Simply put—it shouldn't be this way, it doesn't have to be this way, and a seamless experience is our future.
Are you currently working on any professional skill?
After more than two years of being at home and presenting via Zoom, I need to get back to being more comfortable with public speaking. I had the pleasure of speaking to this year's APTA Leadership and ELP classes before EXPO in Orlando, and simply put, it was a difficult experience (one that didn't hit me until I was up there). Speaking through a mask to a room full of masked people was tough and a little triggering for me. I'm someone who likes to read the room and look at peoples' faces, and it's a different world now—one I need to work on adjusting to.
Share a favorite quote.
It's a simple one about knowing your worth. "You must find the courage to leave the table if respect is no longer being served." It's a difficult, but important lesson to learn.
What's your favorite place you've ever visited?
As far as my favorite transit system I've visited in the last five years, I'd say TTC. Toronto has so much to be proud of with their transit.
What's the best advice you've ever heard?
It's simple, but I've been told that sometimes you have to say no. Even when you don't want to.
When do you make time to sleep??
I'll let you know when I figure it out!