CEO Blog: Reflecting on 2022, Outlook for 2023
21 December 2022, UK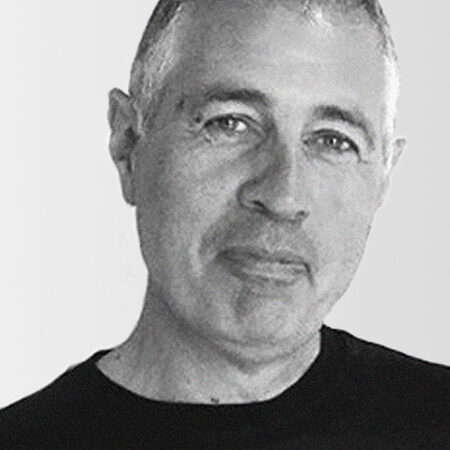 David Maitland, Vix CEO, reflects on the past year, and how we plan to grow and evolve into 2023 and beyond.
---
2022 Reflections

Industry Challenges and Trends
As 2022 draws to a close, the lingering effects of the pandemic continue to impact our industry and its ability to adapt to the changing world in which we find ourselves.
Passengers have not fully returned to public transport, and in many cases their patterns of usage have changed. We continue to see reduced commuter traffic and an increase in travel at the weekends across the globe. It is still unclear what this will mean for our industry as a whole, and whether it will change the pattern of investment or even some of the goals of agencies.
The second trend we are seeing is an increased focus on the environment and positive social action. Time and time again agencies are citing these objectives as core drivers for 2023 and beyond, and this is being amplified by the increase in energy prices and inflation – both are focusing agencies' minds on how to mitigate these issues for the more vulnerable in society.
Transit can fundamentally alter people's lives. While the passenger experience of ticketing is important, the cost and how fares are structured are vital to promote social inclusion, a topic we discuss in our whitepaper Fair Fares: Equity in 2022 and Beyond.
Social inclusion is also about opening up transit to all groups in our community. In August 2022, Vix Technology worked with Translink and charity NOW Group to run a day of sessions supporting disabled passengers in Northern Ireland. Events like this are important to support our end users, but also of great value for Vix to learn more about this passenger group, and ensure that the technology we offer meets their needs.
Mass transit is in a unique position to help improve the city environment and drive a sustainable future. Transit operators are making huge changes by switching to greener and sustainable technologies. At Vix we can support adoption of these technologies, like our energy efficient e-paper displays, and help operators make public transport more accessible, more convenient and more cost effective to encourage passengers to choose more environmentally friendly travel options.
Celebrating our successes
Vix has had another strong year partnering with our customers to improve their passenger experience. Highlights include:
2022
Vix delivered an account-based ticketing solution for Bangkok's pink and yellow monorail line, complementing the existing card-based system.
Vix partnered with our customer in Melbourne, Australia, to deliver an upgrade to enable contactless PAYG on their system.
Vix delivered a new QR code digital ticketing solution for our customer in Brussels, Belgium.
Our next generation Vix Assure contactless validation devices achieved their debut deployment in Tuscany, Italy.
Vix delivered Variable Fare cEMV ticketing for Stagecoach in Leicester, UK.
We have also expanded into new territories, including two new customers launching systems on our fourth-generation Pulse platform:
'Arc' Next Generation Fare Collection System in Edmonton, Canada, successfully launched on 21st November, 2022. Serving over 1.3 million residents in Alberta's capital region, passengers are already benefiting from the first regional fare capping scheme in Canada.
We're piloting a new Automated Fare Collection (AFC) system for City of Phoenix and Valley Metro. This contract was awarded to Vix Technology in 2020, and we're excited to share further progress of this project in the new year.
We are delighted to support so many of our clients' passengers to travel on a daily basis and continue to focus on improving that service. And I'm equally pleased that so many of our customers recognise these efforts in their customer satisfaction ratings. This reflects our commitment to high quality customer service, and this year we added ISO 20000 certification to our growing list of accreditations, ensuring that our IT service management meets international standards.
2023 Outlook
We have some really interesting innovations and solutions in the pipeline for 2023, and a strong financial performance to support our investment plans for the future.
Highlights for 2023 include new system deployments for our customers in Phoenix, Manchester and Gothenburg, as well as system advancements for our Edmonton, Brussels and Stagecoach customers.
We are seeing many different approaches in the industry to the changes in travel patterns, and these often reflect local needs and issues so the ability to enable flexible fares, family friendly policies, or commuter flexing fares is going to be important as agencies respond over the next few years. That flexibility is one of the major benefits of using a 4th generation system like Pulse, which we will continue to develop to enable it to operate in other city modes such as parking, as well as working closely with major MaaS solution providers to support the changing needs of our customers and their passengers.
We also know that increased fuel costs and driver shortages are causing substantial issues in the industry as a whole, and so we are working on solutions in our ITS (intelligent transport systems) business to enable a step change in productivity and efficiency for both planned and on the day service changes.
In 2022 we added Spain and the US to our operating areas for ITS, and we are looking forward to providing our enterprise class solution to many new customers in these regions over the next 12 months.
The key question is how to be smarter at attracting passengers back onto transport networks. As agencies and operators consider how to balance providing quality service with challenges around operating costs, we need to ensure that public transport supports the most affected in society so they can continue to travel, work, and live. Looking ahead to 2023, I'm confident that we can do just that and look forward to supporting our customers with more exciting developments in the coming year.